A graveyard in Armeni
The Late-Romanesque cemetery in Armeni is located on the outskirts of this town, located less than 10 km south of the center of Rethymno. If you spend your holidays in this area, it is worth coming to this interesting archaeological site. Although it was discovered in 1969 by Yiannis Tzedakis, excavations are still carried out to this day.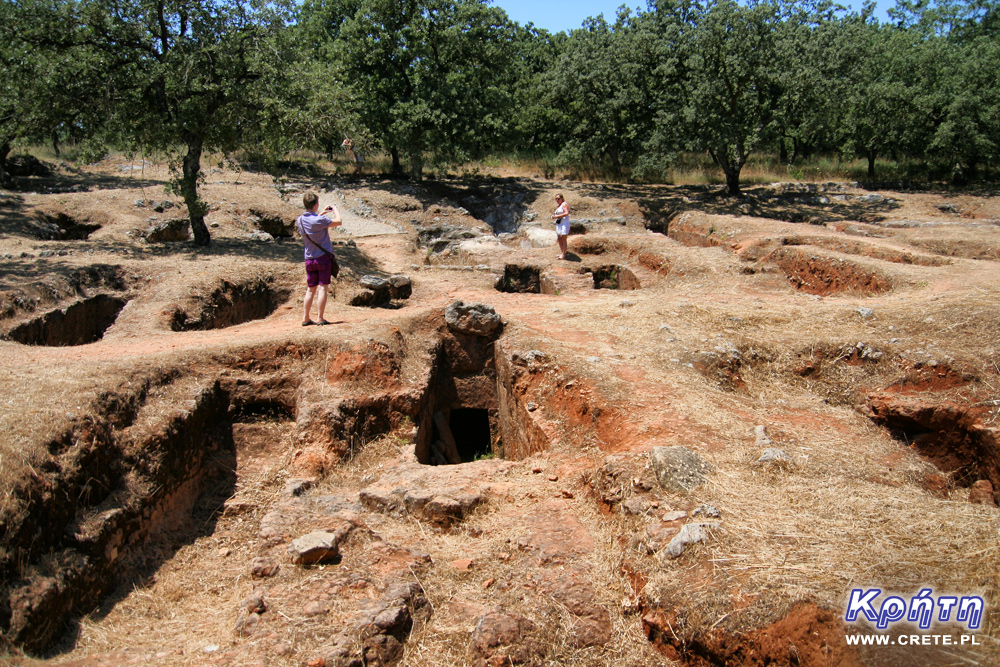 After entering the cemetery you will find yourself on a flat area with trees. In the shade of olive groves and oaks, the entrances to around 200 tombs are hidden. Archaeologists defined their origin from 1300/50 BC. The tombs were carefully laid out and arranged on the east-west axis. All of them have been carved underground in soft rocks, and most of them have a low and small hole. At some entrances to the burial chambers, there are also stones that once closed them. Only one tomb located in the further part of the excavation site is a large and deep classical Minoan tomb of the so-called tholos. From the ground level, a narrow stone staircase leads to it. You can enter this tomb as far as possible, especially when automatic lighting is installed inside.
The different size of the tombs served to emphasize the social status of the deceased. The bigger and more impressive the grave, the more prestigious its owner was. Archaeologists distinguished three types of burial chambers: round, semicircular, and the most dignified were built on a rectangular plan. Along the walls of these most important burial chambers there was a characteristic low bench.
Knowledge about life hidden in tombs
Archaeologists who discovered this cemetery most surprised that the graves were very well preserved and, most importantly, they had not been plundered. They found about 500 skeletons, which turned out to be very valuable, because on their basis you could learn more about people living in Minoan times, their daily diet and health. These people were rather poor by modern standards. The average men's height was 1.67 m and women 1.54 m. They lived quite briefly: 31 years men, 28 women, although they often died earlier, at the age of 20-25, probably during complicated births. Former inhabitants of Crete often suffered from bone cancer, tuberculosis, or Brucellosis, an infectious bacterial disease occurring in both animals and humans. Minorite was also an accident of caries, as much as 25% of the then population at the time of death no longer had teeth. Based on skeletal examinations, it was discovered that people of that time were primarily fed on plant foods and carbohydrates, and to a lesser extent meat.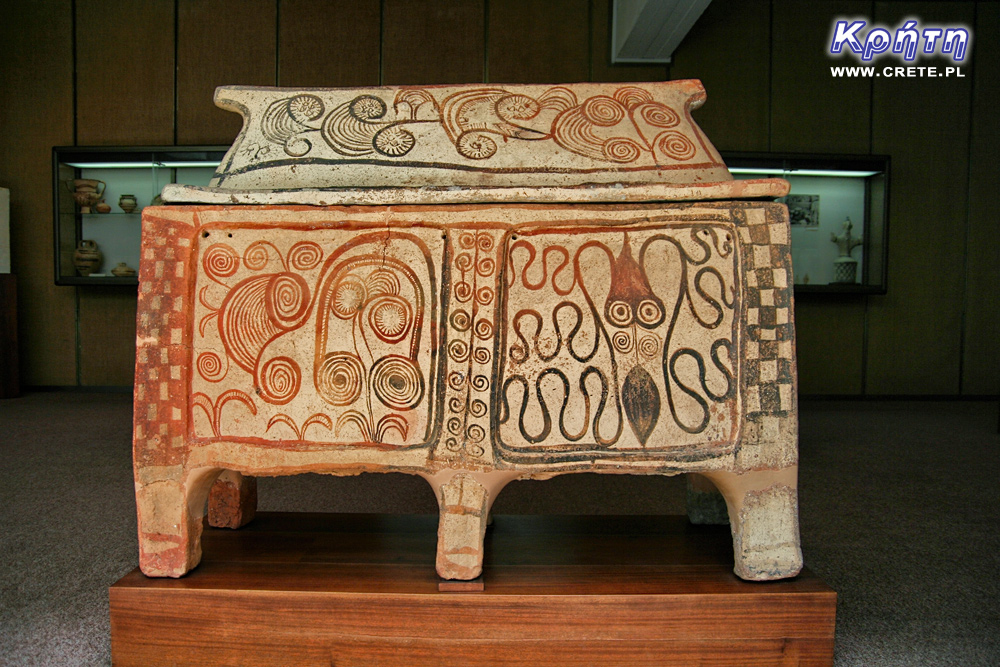 Other finds were posthumous equipment of the deceased. Most often it was ceramics from various places of Crete, bronze vessels, tools, jewelry, stone vases and four cylindrical seals from the Middle East. One of the most interesting discoveries was the type of helmet made of 59 boar tusks. Coffins decorated with symbols of labrys, ie double axes and scenes from hunting were also discovered. Today, these artifacts can be seen in archaeological museums in Rethymno and Chania.
Archaeologists also have to answer the question why a so-large cemetery was established in a place where there was no bigger Minoan city. Perhaps it served the inhabitants of a settlement located a little further in the Kastellos area.
How to get?
You should take the New National Road at the altitude of Rethymno and follow the well-marked road leading to Spili and Agia Gallini. After about 8 km and a dozen minutes drive around Armeni, you should notice a characteristic brown signpost indicating the presence of an archaeological site. There is a parking lot in front of the entrance where you can leave your car.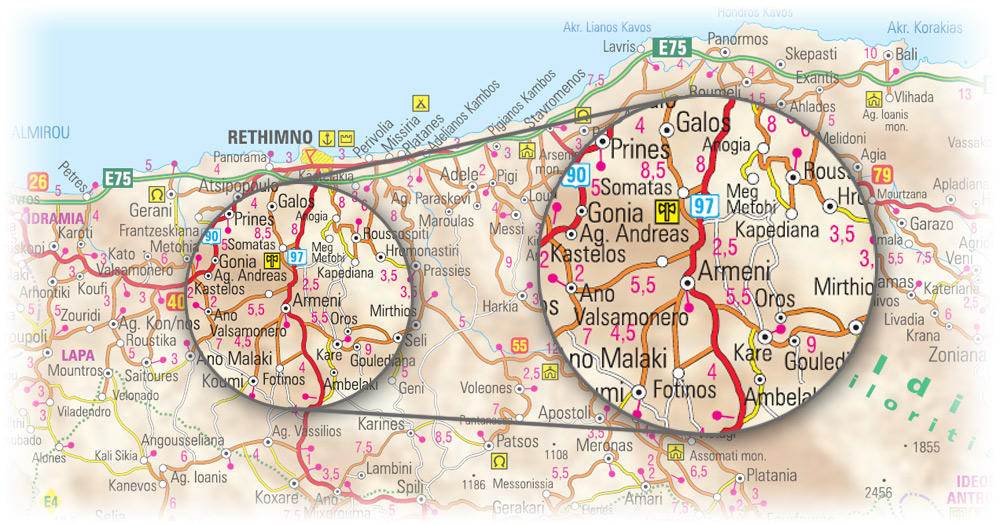 Excavations are open daily, except Monday, from 8:30 to 15. Entry to the excavation site costs 2 €. When planning a trip, remember to cover your head and bottle of water, because despite the trees, the sun roasts here mercilessly. If you want to look into smaller tombs, you will also need a flashlight.
west
central
east
Interesting places on Crete
↤ click the appropriate part of the island to change the bottom map
Data publikacji:
Data modyfikacji:
Wszystkie treści i zdjęcia występujące w serwisie są naszą własnością.
Wykorzystanie ich w dowolnej formie wymaga pisemnej zgody autorów.