White Lake, or Aspri Limni
Aspri Limni means White Lake, although the lake is just a conventional name. Under this term there is a small bay almost completely separated by rocks from the open sea. Only a small narrow isthmus decides that it is not a lake. This fabulous place, full of peace and beautiful colors, is located about half a kilometer west of Chrysokalitissa Monastery. While the aforementioned monastery is a very popular place, hardly anyone has heard of Apri Limni. Most tourists rush straight from the monastery to the nearby pink sand beach, Elafonissi .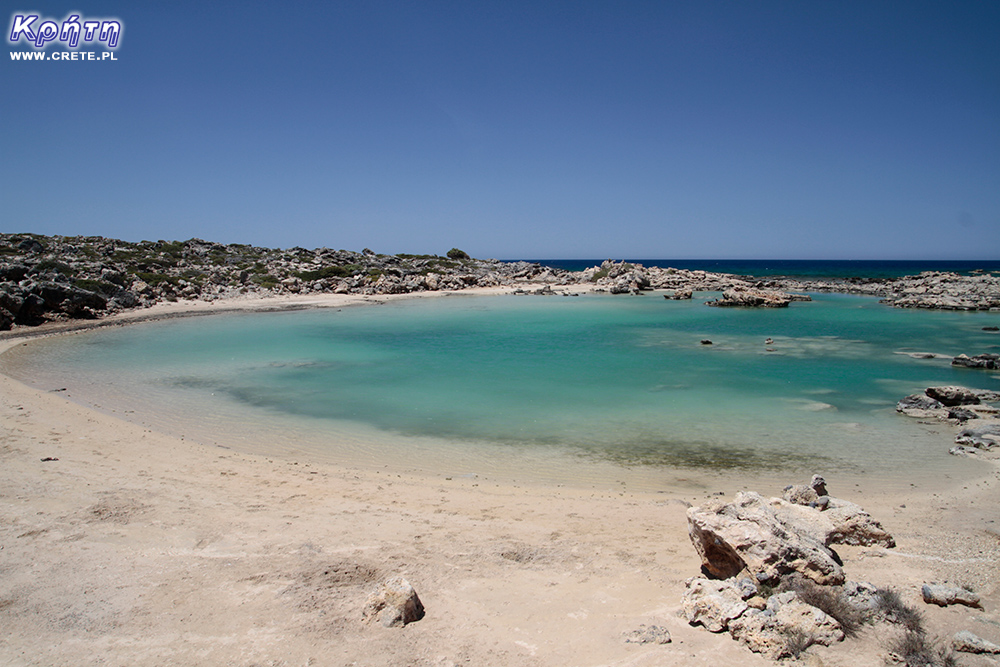 In the case of coaches, access to Apri Limni is impossible because a narrow gravel path leads here, lost among olive trees. However, you can get there by car without any major problems. It is best to set your navigation to a point with coordinates 35.309168168443634, 23.52509517028656. There is a small parking lot right next to the beach, literally for a few cars.
At Aspri Limni you can count on a tiny sandy beach, although there are also pebbles in places. There are sharp rocks under the water, so be careful not to hurt yourself while swimming. The whole thing may resemble a whitish lake, so the name of the place is most appropriate. This place is quiet and peaceful and we hope it will stay like this for as long as possible. Few tourists come here, and there are no sunbeds or umbrellas. You will find only wooden benches to sit and stare at the water.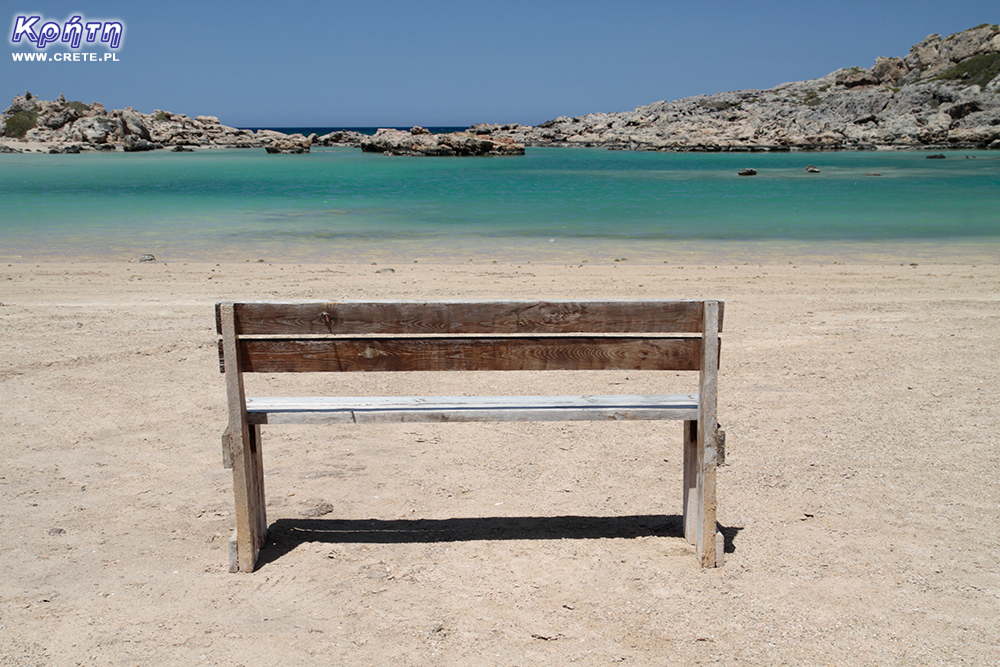 Aspri Limni is a Natura 2000 protected area. The site is the westernmost habitat of Phoenix theofrasti , an endangered Cretan palm. This species of palm can also be found in other palm groves in Crete, such as at Vai beach (the largest habitat), in the palm forest next to Preveli beach, or much smaller in Souda near Plakias.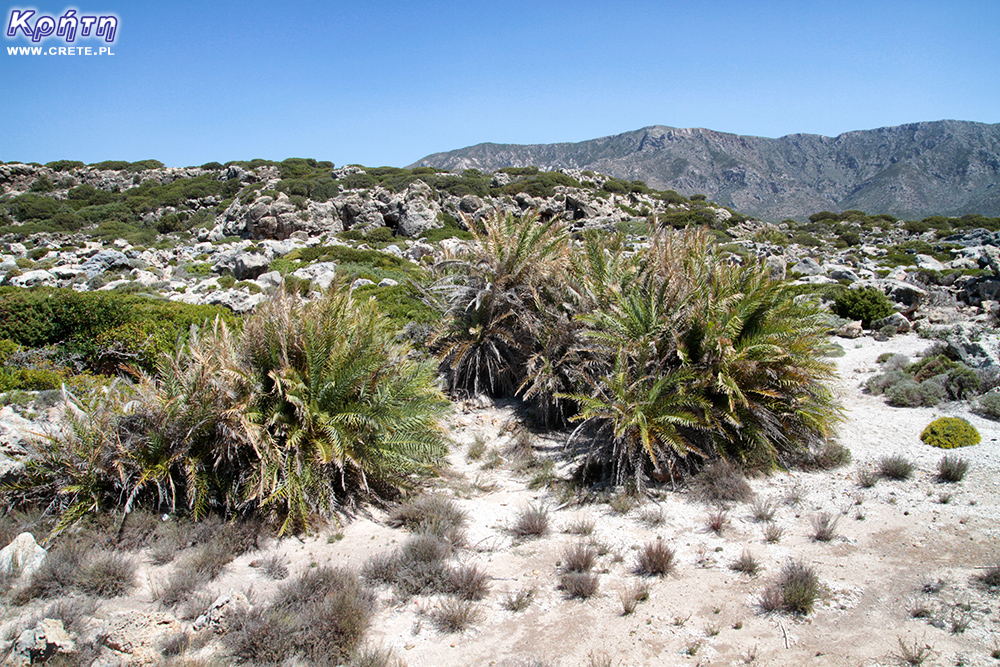 west
central
east
Interesting places on Crete
↤ click the appropriate part of the island to change the bottom map
Data publikacji:
Data modyfikacji:
Wszystkie treści i zdjęcia występujące w serwisie są naszą własnością.
Wykorzystanie ich w dowolnej formie wymaga pisemnej zgody autorów.