Panagia Kera
Among the olive groves in the place called Logari, which is less than a kilometer from the village of Kritsa , there is a small Byzantine church from the 13th-14th centuries. It is probably one of the most famous sacred monuments in Crete. Of the hundreds of other similar churches, Panagia Kera is distinguished by rich polychromes decorating the entire interior. An interesting fact is that the Byzantine frescoes, which can now be admired, have been hidden under plaster for hundreds of years. Former Christians hid their presence to protect them from destruction by the Turkish occupant. Frescos were rediscovered only in 1971.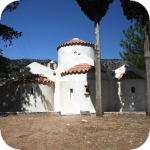 Widok na wschodnią stronę Panagia Kera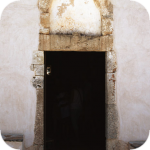 Niewielkie wejście do wnętrza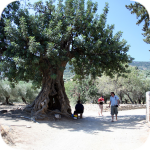 Kościół otoczony jest starymi gajami oliwynymi.
The building consists of three aisles, of which the central one is dedicated to the Assumption of the Mother of God, the law dedicated to Saint. Anne, and left Saint. Antoni. The oldest paintings are located in the main nave dedicated to the Assumption of the Blessed Virgin Mary, but the most well-preserved frescoes are located in the southern nave (dedicated to Saint Anna).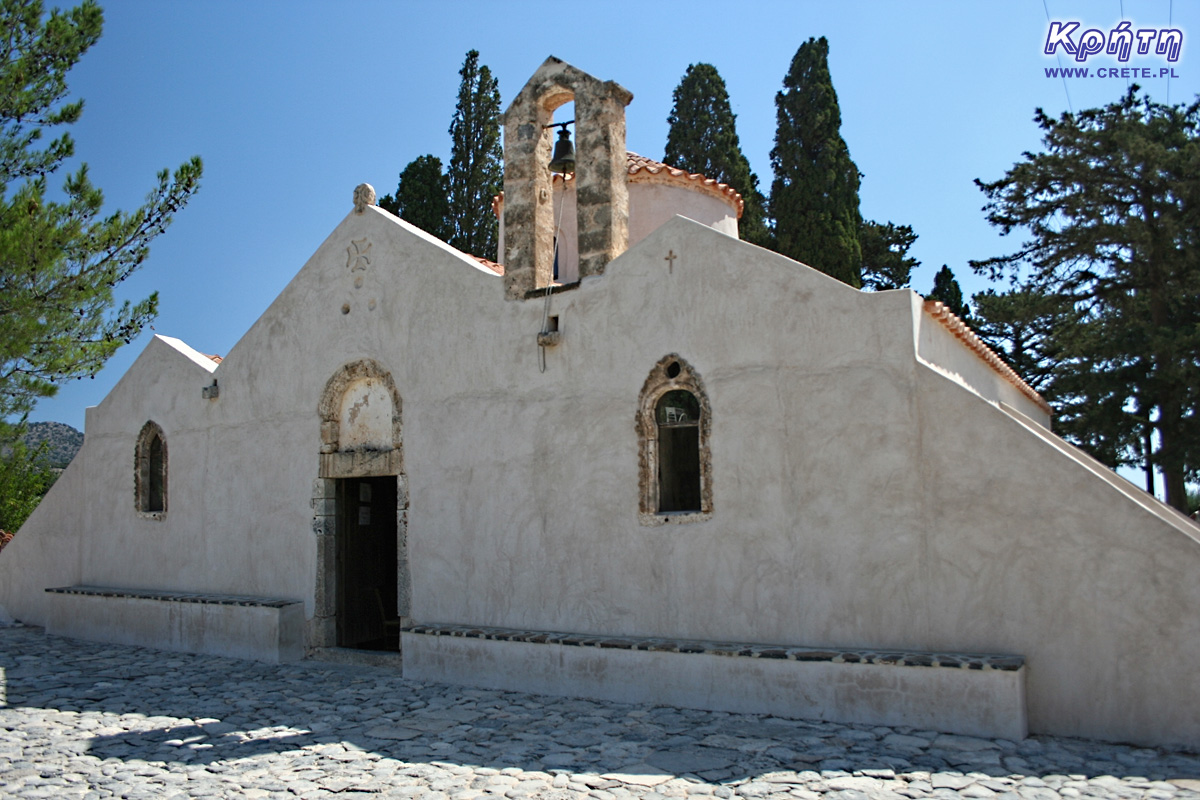 Panagia Kera - view from the entrance
How to get
Visiting this Byzantine church is best combined with a walk around the nearby village of Kritsa or exploring the ruins of the ancient city of Lato . Access by car to Panagia Kera is not difficult because the church is located just off the road connecting the village of Kritsa with the city of Agios Nikolaos. The Panagia Kera church can also be reached by the KTEL shuttle bus between Kritsa and Agios Nikolaos . At the moment, the timetable covers from 5 to 7 calls a day. The cost of a KTEL bus ticket is about € 1.60, and the journey time from Agios Nikolaos to Kritsa is around 15 minutes.
Tourist information
Entrance to the church is payable, and the ticket price is about 2 €. Until recently, it was forbidden to take pictures inside the building. Currently, this ban has been lifted and you can shoot, of course, without using the flash. In the area there are also several shops offering typical regional handicrafts such as tablecloths, ceramics or various types of oil. When planning a trip, it is worth taking into account fairly short opening hours 8 30 -15 00 .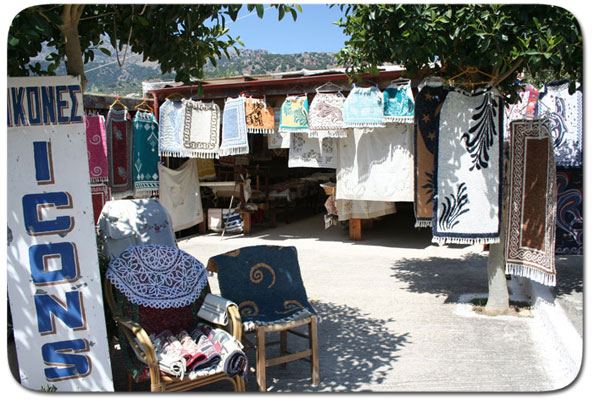 Shop with typical Cretan holiday souvenirs.
west
central
east
Interesting places on Crete
↤ click the appropriate part of the island to change the bottom map
Data publikacji:
Data modyfikacji:
Wszystkie treści i zdjęcia występujące w serwisie są naszą własnością.
Wykorzystanie ich w dowolnej formie wymaga pisemnej zgody autorów.