Bear's Cave
A small chain of mountains located in the northern part of Akrotiri peninsula contains three very famous Cretan monasteries: Agia Traida, Moni Gouvernetou and Moni Katholiko. However, these are not the only places worth visiting in this region of Crete. After about a 10-minute walk along the hiking path from Moni Gouvernetou to Moni Katholiko, you will find yourself next to abandoned buildings where only goats and sheep are currently hosted. Going deep into these ruins you will come to a small cave, which is called the Bear Cave (Arkoudospilios).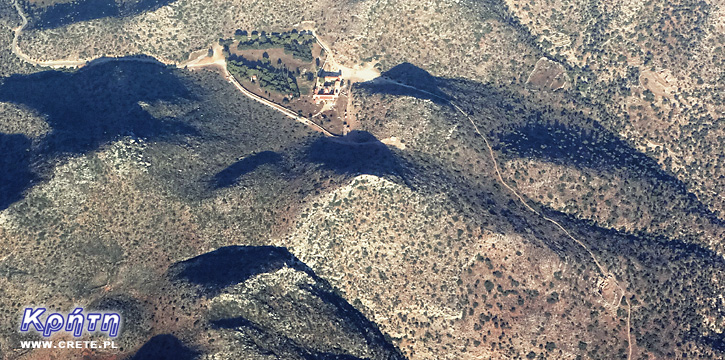 In the central part of the photo is the Moni Gouvernetou monastery.
Bear's Cave is located in the lower right corner of the photo
The genesis of the name
In the middle part of this cave there is a large stalagmite next to which there is a small water tank. Standing at the right angle and arming with a large dose of imagination can be seen in this stone block of bear that gave the name for this place.
Myths and legends
Although the current local legend explaining the appearance of a stone bear has Christian roots, the history of this cave goes back to antiquity, when Artemis was venerated there. This is confirmed by the inscriptions found on the walls and dedicated to this goddess.
A more contemporary legend says that the monks who lived here formerly were attacked by a bear who drank all water. Thirsty for the clergy with hot prayers directed to the Mother of God, they caused the animal to be turned into stone.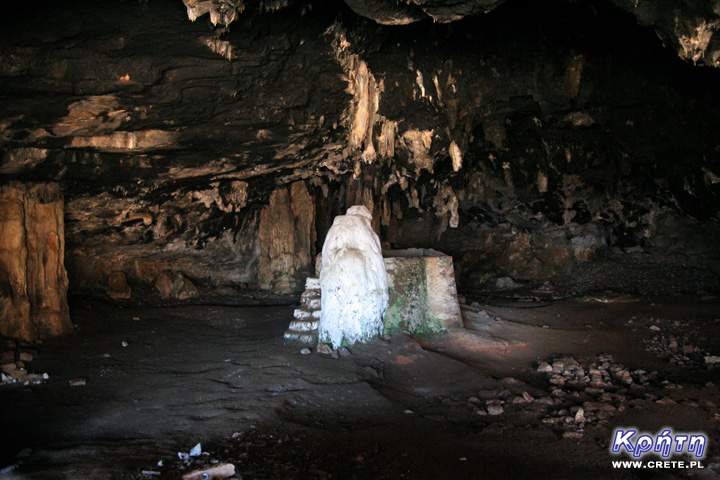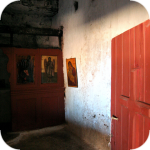 Kaplica Ofiarowania Chrystusa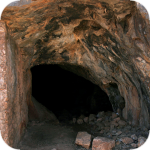 Wejście do jaskini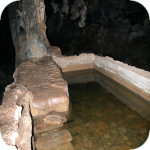 Niewielki zbiornik wodny znajdujący się obok niedźwiedzia
Chapel of the Presentation of Christ
Inside the cave there is a small chapel dedicated to the Presentation of Christ. Every year, on February 2, there is a great festival here, during which local residents come to the cave to make gifts. Next to the entrance to the cave are the ruins of monastic buildings that were included in the Venetian census, which was kept in 1637.
How to get there
The cave is less than 1 km from Moni Gouvernetou Monastery. You will reach it using the pedestrian trail that has been marked out along the slope of the Avlaki Gorge.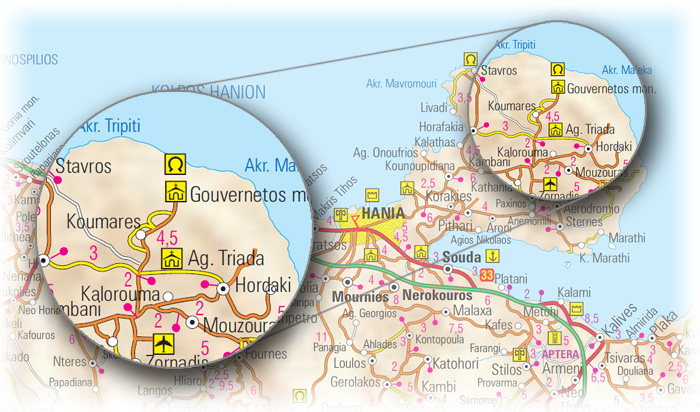 west
central
east
Interesting places on Crete
↤ click the appropriate part of the island to change the bottom map
Data publikacji:
Data modyfikacji:
Wszystkie treści i zdjęcia występujące w serwisie są naszą własnością.
Wykorzystanie ich w dowolnej formie wymaga pisemnej zgody autorów.