Church with the Golden Step
Redirected from the page: Church with the Golden Step
Hrisoskalitissas / Chrissoskalitissa (Χρυσοσκαλίτισσα) The Church of St. Mary with the Golden Step from the 17th century is the westernmost sacral building of this type, 9 kilometers away from Elafonissi. There is no way to overlook the convent leading to this monastery, because Hrisoskalitissas is about half a kilometer from the main road leading from Kissamos towards Elafonisi. It is worth joining this church with a rest on the most famous beach of Crete. The main advantage of Hrisoskalitissas, for which it is worth seeing it is a beautiful location on the top of a rock rising steeply over the sea shore.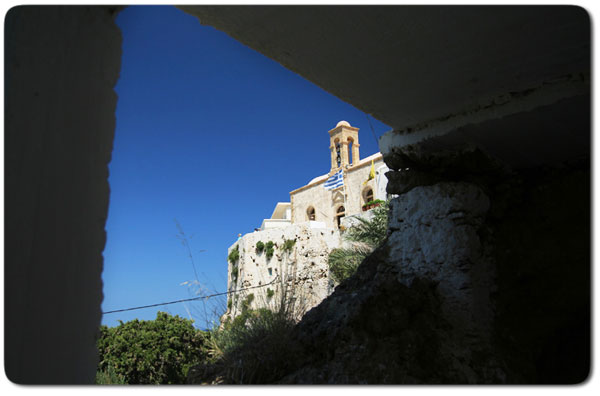 Hrissokalitissas Monastery
There are two interesting legends associated with the monastery. The first of them says that before the Turkish plunder, the abandoned monastery protected the bees that inhabited its walls. Ottoman soldiers were attacked so much by them that they gave up entering Hrisoskalitissos.
The second more well-known legend refers directly to its name. According to this application, one of the 90 degrees leading to the monastery is made of gold, but only those who are without sin can see it. In our case, the legend has worked ... as sinners, we did not see anything, although we were watching closely.
W otworach i szczelinach muru mieszkały legendarne pszczoły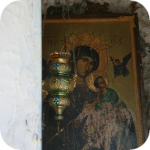 Ikona skryta w klasztornym zaułku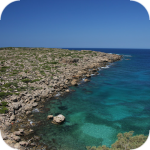 Piękne dzikie wybrzeże znajdujące się przy Hrisoskalitissas
In front of the monastery there is a small parking lot, where unfortunately the most places are taken by coaches bringing tourists. Admission to the Hrisoskalitissos area costs 2 €. As usual, in the case of sacred buildings in Crete at the entrance, visitors are required to wear proper attire, however, the preventive monks prepared large scarves for forgetful tourists.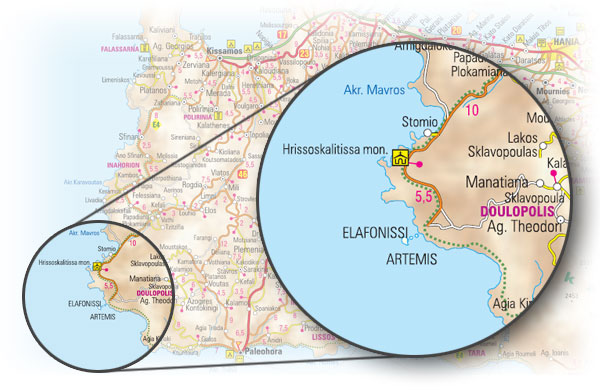 west
central
east
Interesting places on Crete
↤ click the appropriate part of the island to change the bottom map
Data publikacji:
Data modyfikacji:
Wszystkie treści i zdjęcia występujące w serwisie są naszą własnością.
Wykorzystanie ich w dowolnej formie wymaga pisemnej zgody autorów.