Xerokambos
While browsing the holiday offers of Polish travel agencies, you will definitely notice that, in most cases, the areas around Agios Nikolaos mark the real end of the area of ​​interest of Polish travel agencies. Only for individual tour operators you will find offers of leisure in hotels located in the area of ​​the city of Sitia. Excluding typical tourist hits like Vai beach, Zakros , or the Moni Toplou monastery, the eastern tip of Crete is almost completely bypassed by organized groups of tourists. In most guides you will find only brief descriptions of this region of the island. Such scant information will certainly not encourage many people to explore this part of Crete.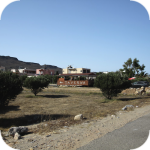 Jedna z nielicznych tawer w Xerokambos
Widok na ule znajdujące się w okolicy tej miejscowości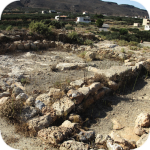 Niewielkie wykopaliska położone tuż przy plaży
Oasis of peace
It's a pity ... because if you are a person who is looking for a break from the crowded beaches of the northern coast of Crete, it is this region of the island that will be the perfect vacation spot for you. If you dream of a lonely bath in the crystal clear sea, then Xerokambos is the place to which you should go. The beach in this small settlement does not know the concept of low and high season, because even during a full holiday peak there are times when it is practically empty.
Xerokambos is a small settlement in which you will find literally several taverns, and most of the buildings are single-storey and one-story houses. The big advantage of this beach is a gentle sandy descent to the sea. It is worth recommending this place to snurkującym, because at the end of this beach there is an interesting bottom and picturesque rocks. On the largest beach you can rent sun loungers with an umbrella.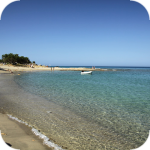 Widok na największą plaże w Xerokambos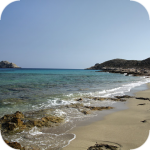 Południowy skraj plaży wyznacza skalisty brzeg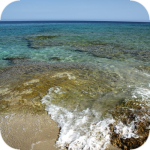 Ciekawe dno zachęca do snurkowania
Although the first mentions about Xerokambos appear in the Venetian census carried out in 1583, this town has a much longer history. This can be proved by the remains of ancient Hellenistic buildings. Presumably, due to its location, this place was inhabited already in Minoan times.
How to get
Xerokambos is located on the southeastern tip of Crete. For most people, a trip to this beach must be treated as a day trip. I strongly advise against traveling to Xerokambos to people staying in the vicinity of the city of Chania or Rethymnon , because although the place is distant from Sitia by only about 50 km, due to the winding road, requiring careful driving, you have to reckon with a relatively long journey. Until recently, only a gravel road was leading to this village, but recently the access is considerably facilitated by the new asphalt surface. Coming from the city of Sitia, it is best to go to Zakros , then turn to the exit heading to Xerokambos.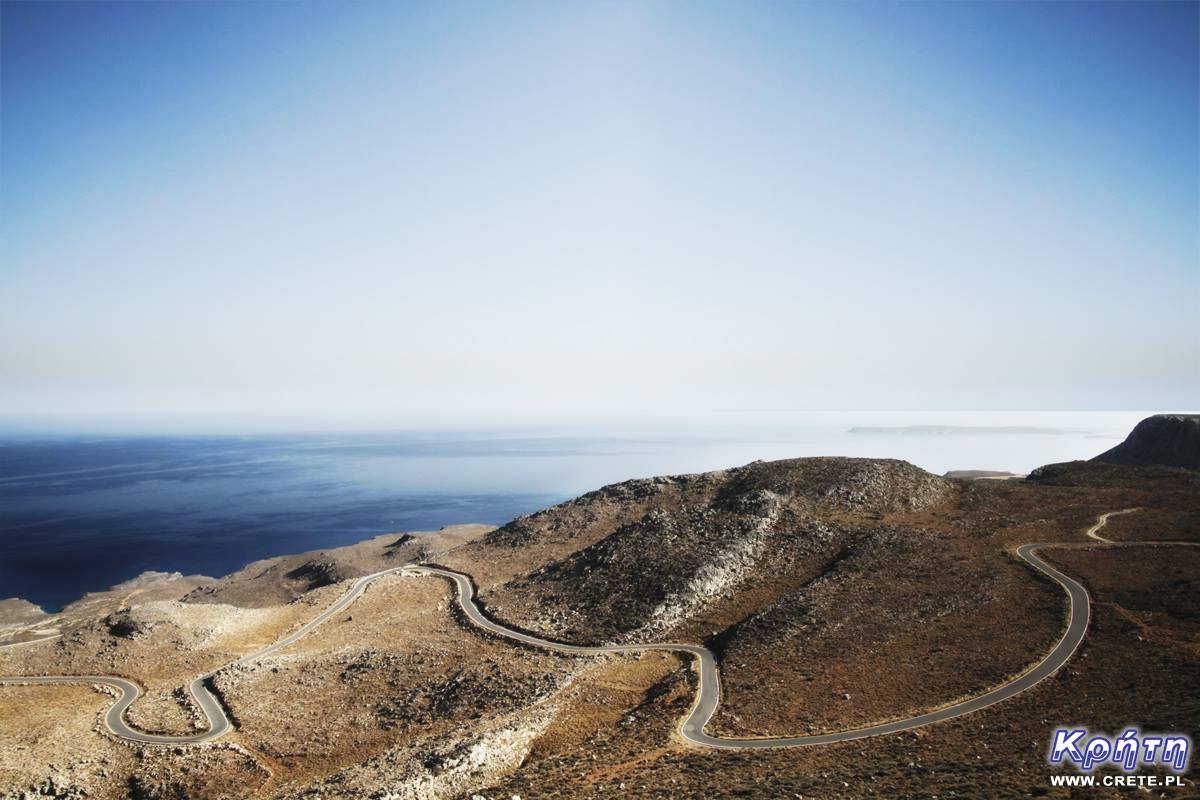 Picturesque road to Xerokambos
People who travel in the Ierapetra area should head east along the south coast. The last few kilometers of this route are extremely picturesque streamers, from which there is a magnificent view of the east coast of Crete and the picturesque bays of Xerokambos. Not without reason on many maps this road is marked as an observation route. Pictures posted on the site will give you a good taste of what you see on the spot.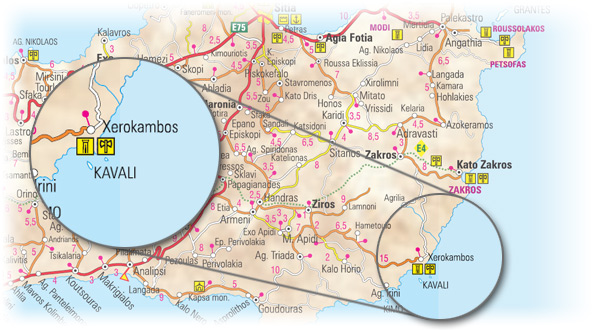 west
central
east
Interesting places on Crete
↤ click the appropriate part of the island to change the bottom map
Data publikacji:
Data modyfikacji:
Wszystkie treści i zdjęcia występujące w serwisie są naszą własnością.
Wykorzystanie ich w dowolnej formie wymaga pisemnej zgody autorów.