Feta, or how to bite this cheese
We have already written on our website about European disputes regarding the production of feta cheese . Today, we will consider what the Greeks use this cheese for.
Feta is known to all lovers of Greek and Cretan cuisine. Its unique taste results from the combination of milk obtained from sheep and goats bred and grazed under the unique conditions of the Greek climate. Strict adherence to traditional production recipes including at least 3 months maturation and drainage of whey without pressure is also required.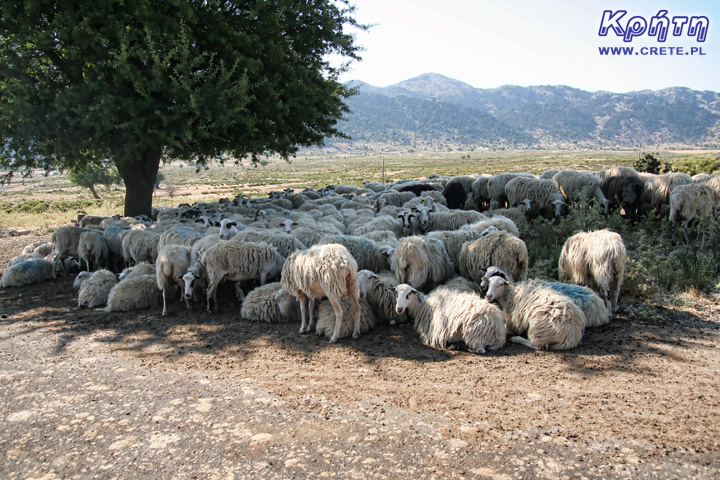 The taste of feta is, among other things, the merit of animals grazed in unique climatic conditions.
It is a soft cheese with about 40% fat content. It is also fragile and melts well. Thanks to storage in brine, it stays fresh for a long time. The conditions in which the feta ripens affect its taste. It can be spicy, mild or more salty. Greeks usually have their favorite types and buy them. Although for some dishes it is advisable to use feta with a specific taste. Feta should be white and yellowing is not a desirable color. Its taste should be quite spicy, it absolutely can not be bitter, sour or rancid.
Before buying, it's good to try cheese, which unfortunately is unfeasible in Polish stores, because in Poland feta is usually sold in ready-made hermetic packaging.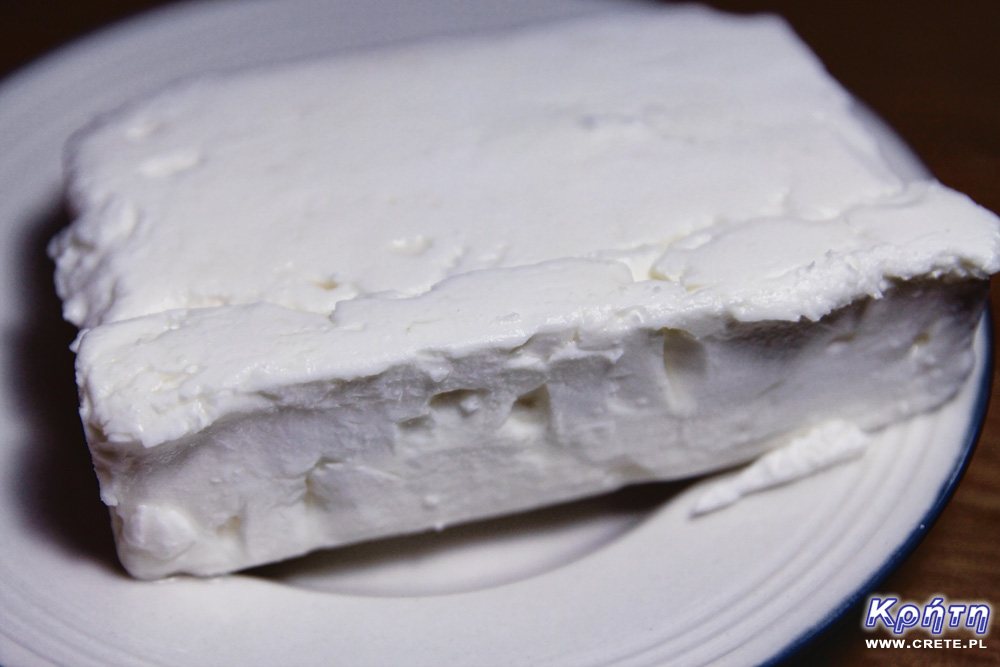 Feta should be white and yellowing is not a desirable color.
If we reflect on what dish we associate feta with, then the first association will probably be a village salad (Horiatiki), commonly known as Greek. However, if the Greeks used fete only for this dish, the annual amount of salad consumed would reach absurd values. The average consumption of this delicious cheese in Greece is over 11 kg, or more than 50 cubes per one person.
Such a high amount comes from the fact that feta is one of the ingredients of many popular dishes prepared in Greece and, like bread or olive oil, belongs to the range of basic products.
So we decided to make a list of dishes in which this cheese is. This is an objective-subjective census, based as usual only on our experience. If while reading this list you are reminded of some Greek dish, which is a feta ingredient, then share this with us on our fanpag :)
Greek salad and other vegetable salads.
Filo pastries. Depending on the filling we get a variety of traditional Greek dishes, for example: spanakopita , kolokithopita , kολοκυθοπιτα με κιτρινη κολοκυθα , tyropita, hortopita, prassopita. In each case, feta is added to the stuffing.
Stuffed vegetables : peppers, tomatoes.
Fruit salads: with grapes or with watermelon and mint
The Greek version of pizza presupposes the addition of feta, olives and fresh tomatoes.
In grilled sandwiches and grilled vegetables, for example with oil and oregano.
Feta from the oven baked with peppers , onions or tomatoes.
Another version of baked feta in a sweet version : glued with honey and sprinkled with sesame seeds
Zucchini cutlets, potato cutlets or Kolokithokeftedes .
Addition to omelets
With pasta, olives, zucchini and dried tomatoes
For stuffing grilled vegetables : eggplant, peppers
With legumes - for example as an addition to the Gigantes plaki - some Greeks sprinkle the ready dish with crushed feta cheese and fresh bean salad .
As an ingredient in the street food type: pancakes with spinach and feta cheese
As an ordinary cheese served in a piece and eaten with anything
Tirokafteri - a spicy dip with a perfect chili pepper with ordinary bread.
Dakos , traditional Cretan rusks with tomatoes and feta
Garides saganaki or shrimp baked in tomato sauce with feta cheese
Optional addition to spanakorizo
Data publikacji:
Data modyfikacji:
Wszystkie treści i zdjęcia występujące w serwisie są naszą własnością.
Wykorzystanie ich w dowolnej formie wymaga pisemnej zgody autorów.