Feta baked with filo
Components
2 cubes 200 g feta cheese

2 filo sheets (can be cut in half)

olive oil for filo lubrication

2-3 tablespoons of honey

1 teaspoon of roasted sesame seeds
Φέτα τυλιγμένη σε φύλλο κρούστας με μέλι και σουσάμι
Recent statistics show that the Greeks outperformed the French in terms of average annual cheese consumption, which is currently more than 32 kg per person in Greece. This is not a special surprise, because the Greeks replace meat that they do not eat too much. Cheese in Greek cuisine has many uses and it is easier to name dishes in which it is not a component than vice versa. The popular feta or mizithra are found not only in salty but also in sweet dishes. For example, let the feta, described here, baked in filo with honey and sesame. It is a quick and very simple snack.
Feta flavor can be enriched with a mastic, but it is possible to buy only in Greece, so if you do not have it, it's hard. Some also add fresh thyme to the cheese, which gives the feta a slightly different good taste. We, for our part, are encouraged to try the basic version of the recipe first. In this dish, the delicate feta will work best.
1. Warm up the oven to 180 degrees Celsius. When it warms up to the set temperature, we prepare packages with feta cheese.
2. We slice the patties of filo pastry in half. We wrap each feta cube with two sheets. We spread each batter of the dough first with olive oil. We put cheese on the prepared filo and then wrap it. We do the same with the second filo patch.
3. We put both finished packets on a flat baking tray and place in the oven. We bake feta for 20 minutes to obtain a golden color. Heat the hot dish with honey and sprinkle with sesame seeds.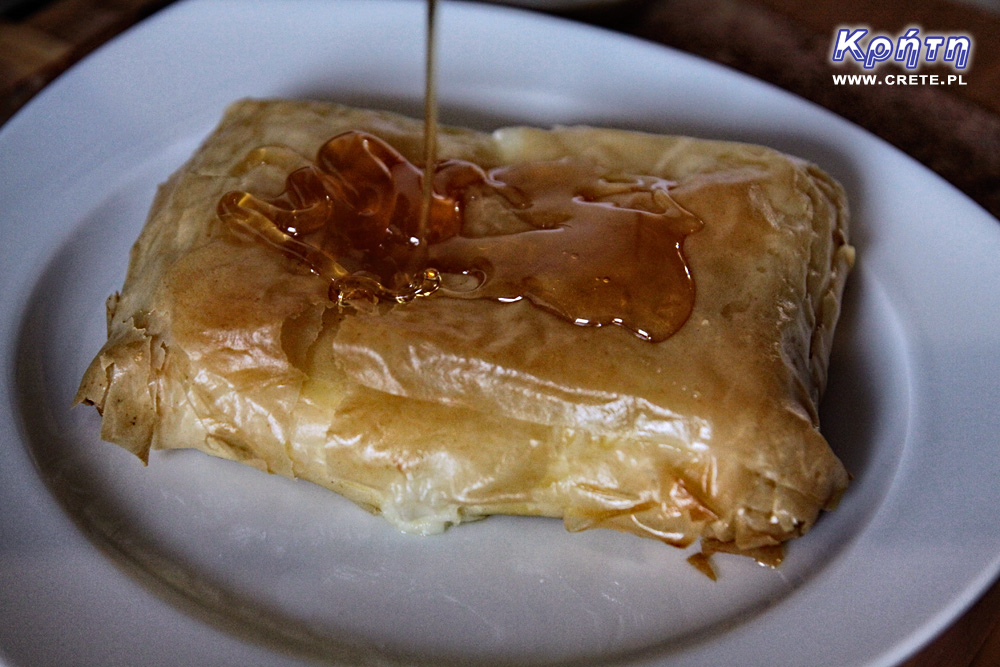 This dish can also be fried on hot oil in a pan. However, in this case, the filo doughs are pre-lubricated with olive oil during preparation.
Καλή όρεξη!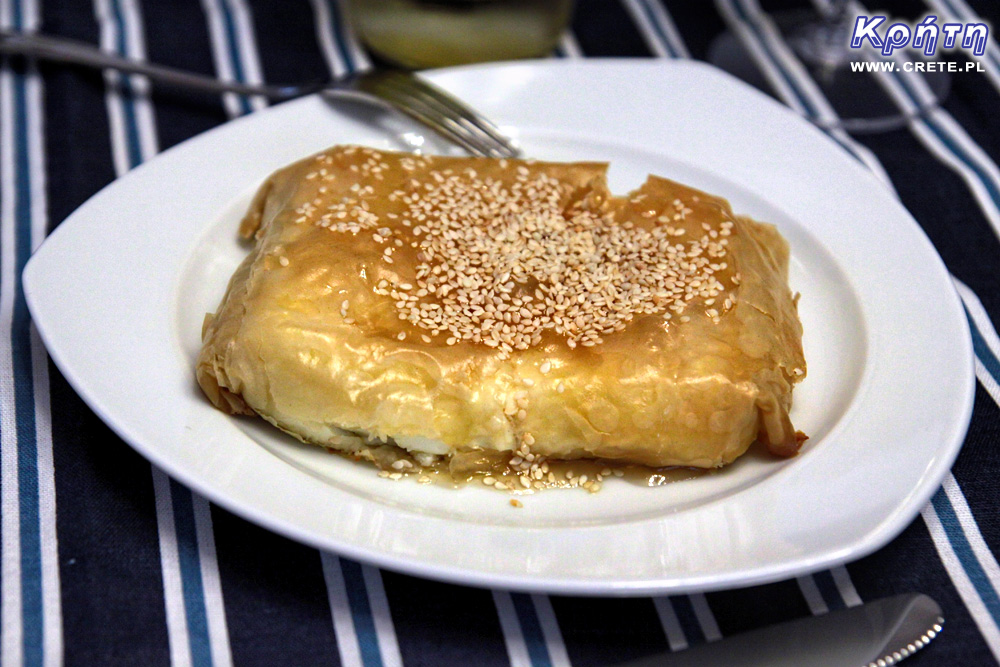 Data publikacji:
Data modyfikacji:
Wszystkie treści i zdjęcia występujące w serwisie są naszą własnością.
Wykorzystanie ich w dowolnej formie wymaga pisemnej zgody autorów.