Mediterranean diet threatened by globalization and urbanization
A few days ago, the World Health Organization published a report on childhood obesity. Interestingly, this problem is not only the domain of northern European countries but above all those that are the cradle of the Mediterranean diet. A new WHO report presented at the European Obesity Congress in Vienna pointed out that out of 34 countries in the European region, Cyprus, Greece, Italy, Malta, San Marino and Spain have the highest obesity rate in children from 6 to 9 years. Therefore, being overweight becomes the same problem as in Great Britain.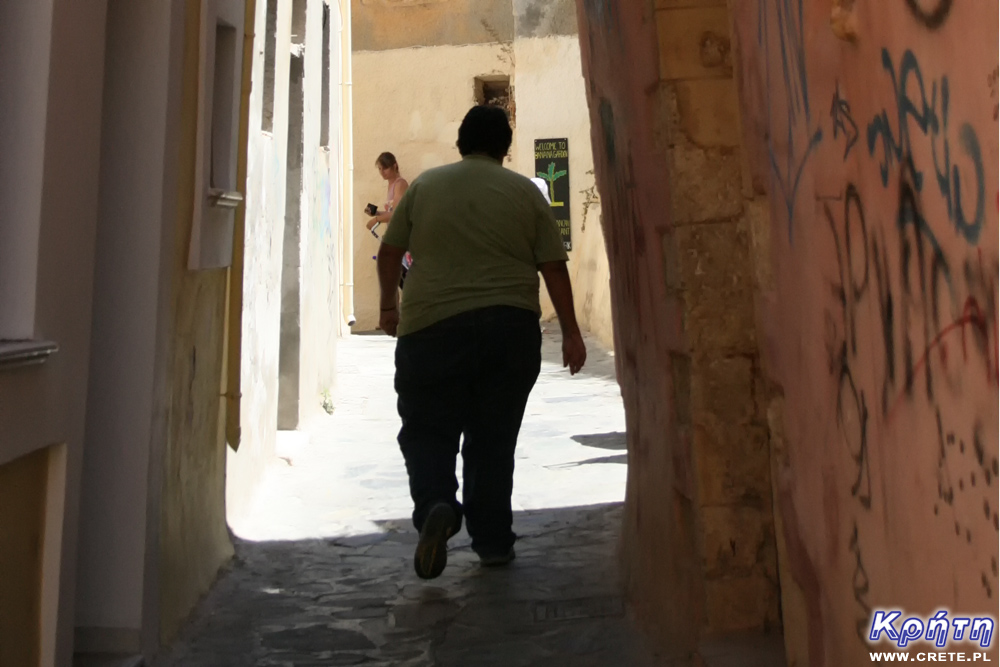 According to the WHO, the rate of obesity in young Greeks, Spaniards and Italians exceeds significantly 40% (for boys and girls combined) and is currently higher than in the United States. The data collected for the report comes from a study covering 300,000 children from 34 countries over the 2015-2017 period.
Dr João Breda, head of the WHO European Office for the Prevention and Control of Non-communicable Diseases, has now considered the Mediterranean diet to be dead. As he put it, this diet lies face down in a spaghetti plate. "Mediterranean countries that have named the world's most-healthiest diet belong to the European countries with the poorest children: sweets, fast food and sugar drinks have replaced the traditional diet based on fruits, vegetables, fish and olive oil. [....] Diet Mediterranean for children in the Mediterranean basin is a myth that unfortunately no longer exists, "says Dr João Breda.
Of course, the popularity and availability of networks offering junk food is just one of the causes of the growing problem. The second reason has become the new eating habits that have prevailed in families from countries in the south of Europe. Based on interviews with parents, it turned out that modern families who lead an intense lifestyle have abandoned preparing home-made meals for ready-made take-out food. Inhabitants of the Mediterranean basin, instead of self-cultivation of vegetables and preparation of family meals based on a traditional diet, prefer to spend evenings on couches, eating fast food. In a word, they have taken over eating habits from other countries, which have overweight problems in children and have not been struggling for many years.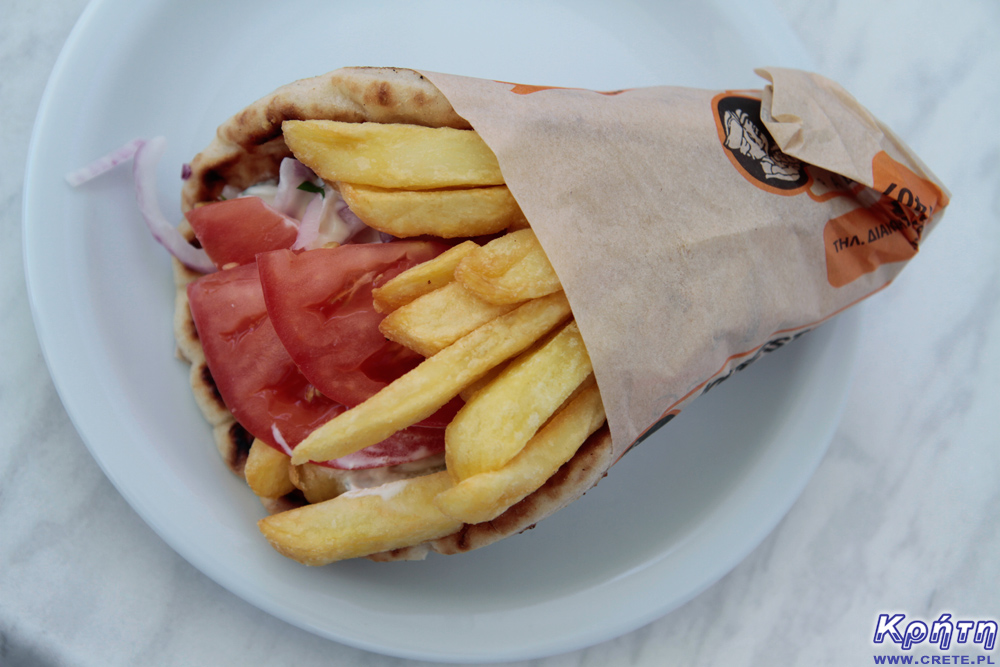 Changes in diet may also be associated with an increase in the poverty rate in some southern European countries. According to the CIA Factbook 2011-2015, many countries with the highest percentage of childhood obesity have some of the highest poverty rates in Europe. In Greece, for example, almost 36% of the population lives below the poverty line - this is the highest poverty rate on the continent. "Many low-income populations have limited access to healthy food, because a healthy lifestyle can be more expensive," says Dr. Bruce Y. Lee.
So far, over the last decades, it seemed that the use of the Mediterranean diet, especially the Cretan diet, would become the most effective remedy for civilization diseases. These diets are actually effective as long as they are combined with the appropriate dose of physical exercise. And today even those children who eat traditionally, gain weight systematically. This is largely due to the fact that they do not burn the delivered calories. Besides, it is difficult to do this by spending more time in front of the computer monitor and leading a sedentary lifestyle. As emphasized by Dr. Breda: "A man in Crete in the sixties needed 3,500 calories a day because he had to go to the mountains and do different jobs."
Less obvious factors affecting the health success of using the Mediterranean diet are referred to as psychological. An example is the Greek island of Ikaria, where the highest percentage of 90-year-olds on the planet lives.
Researchers attribute this longevity to the Mediterranean diet, but also to the "mountain way of life" associated with the so-called spontaneous activity, to which he forces life in such a place. No less important is the building of family and social ties, growing your own fruit and vegetables, not getting into naps during the day, laughing and enjoying life. In short, as few streams as possibleSu in life is also a key factor supporting the use of any diet.
So, given the latest statistics on childhood obesity in the countries that are the cradle of the Mediterranean diet, can we say that this diet has failed? There are suggestions that the healthiest way of eating prevails in Scandinavian countries, where, for example, in Denmark there are less than 10% of obese children. Will meals rich in whole grains, fish and fruits provide populations to a healthy young generation?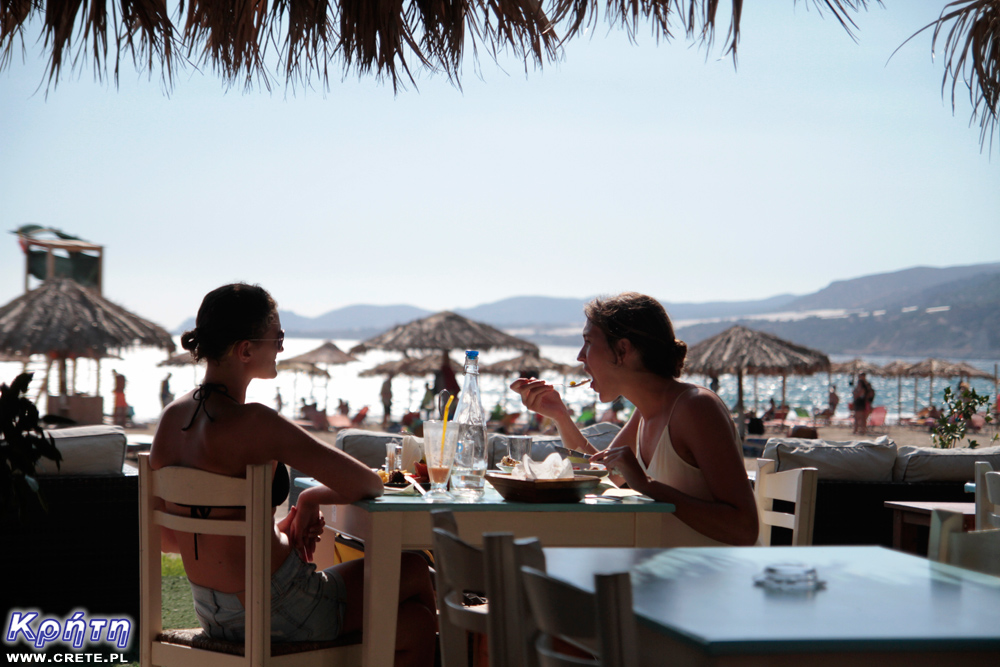 Probably not, because popular diets have it to themselves that they fail in the long run. They turn out to be simply ineffective when used selectively. The results of these studies show that eating meals based on the Mediterranean diet may also lead to overweight. Especially if the application will not be supported by making the right habits and lifestyle passed down by the grandparents of the present generation.
One or another diet must be supported by the entire food culture and the approach to eating in general. The diet of each country can be healthy when in favor of vegetables we limit the amount of animal fat, meat and sugar consumed in it. What's more, local diets also have an advantage over those from other regions because they use local products rationally. Of course, all this is true as far as they are produced in a healthy way and are generally available to people.
The results of WHO research mainly concern people living in cities or larger towns, where fast food is generally available, and the lifestyle and availability of nutritious dietary products are limited. Certainly these results will not find references to villages away from larger agglomerations. Also today, there are still people who live in the traditional way of living and eating. The problem begins when the young generation decides to abandon their lives and look for another in a bigger city.
Therefore, the diet can not be just a fashion. To become an effective way for a lifetime must be supported by a transformed model of the entire food system. Strict advertising should be subject to the ads of junk food directed to children. In the Polish reality, you will surely associate McDonald's ads with the fashionable slogan "oh cool" ....
The WHO report also emphasizes that in the Mediterranean countries, it is fortunately slowly beginning to see this problem and various efforts have been made to reduce childhood obesity. As an example, Italy is served, where children are provided with information about the high nutritional value of the fruit.
Physical activity should be promoted in schools, and the centers themselves should be provided with additional funds to organize appropriate activities. It should be important not only to learn how to cook, but also to grow food. Producers of healthy food should be promoted and rewarded for their activities. Such local food must be available in properly organized commercial networks. In summary, it is not enough for new generations to learn only diet. They have to learn how to shop, how to cook and how to live.
Data publikacji:
Data modyfikacji:
Wszystkie treści i zdjęcia występujące w serwisie są naszą własnością.
Wykorzystanie ich w dowolnej formie wymaga pisemnej zgody autorów.