Spanakorizo
Components
σπανακόρυζο
Spanakorizo ​​is a very classic vegetarian dish of Greek cuisine. Rice combined with spinach and lemon juice is a simple and healthy dish, which is worth preparing when fresh spinach is available. It can be served as an appetizer or an independent dish. Spanakorizo ​​is also worth sprinkling with crumbled feta cheese.
Some spanakorizo ​​ingredients enrich by adding 1-2 cloves of garlic, but this is not necessary. In our opinion, the dish without the addition tastes even better. You can also add chopped tomatoes to the classic composition, but of course it's worth to prepare this dish in the most basic version.
The taste of spanakorizo ​​should be quite sour, but in our opinion the amount of lemon juice is better suited to your taste.
1. After thorough washing, chop the spinach. Warm up the oil in a frying pan and put onions. We cook it for glazing, then add spinach, pour about half a glass of water, cover and stew for about 10 minutes.
2. After this time, add rice, pour about 2.5 glasses of water, add salt, pepper and cook for another 15 minutes. At the end, season with lemon juice.
3. If this dish is to be independent, after covering it on a plate, you can sprinkle it with crushed feta cheese.
Καλή όρεξη!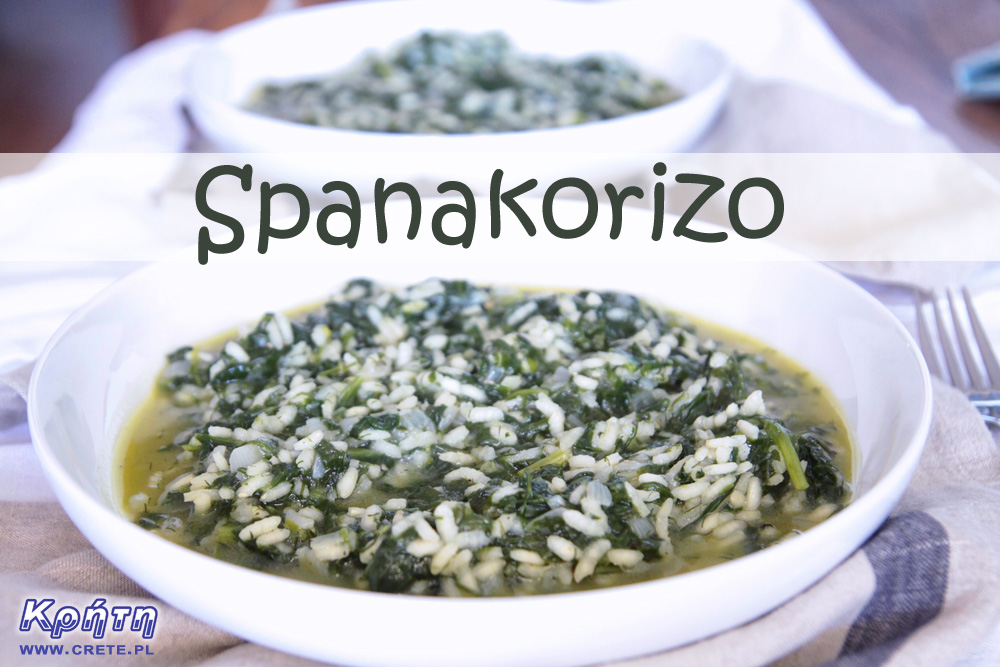 Data publikacji:
Data modyfikacji:
Wszystkie treści i zdjęcia występujące w serwisie są naszą własnością.
Wykorzystanie ich w dowolnej formie wymaga pisemnej zgody autorów.