Olives in salt from Paleochory
If up to now you have only been eating Spanish or Italian olives available in our traditional stationary stores and supermarkets, you can safely say that the adventure with their tasting begins from scratch or worse with the baggage of bad experiences. Olives sold in Crete and Greece are products of a completely different quality and incomparable taste.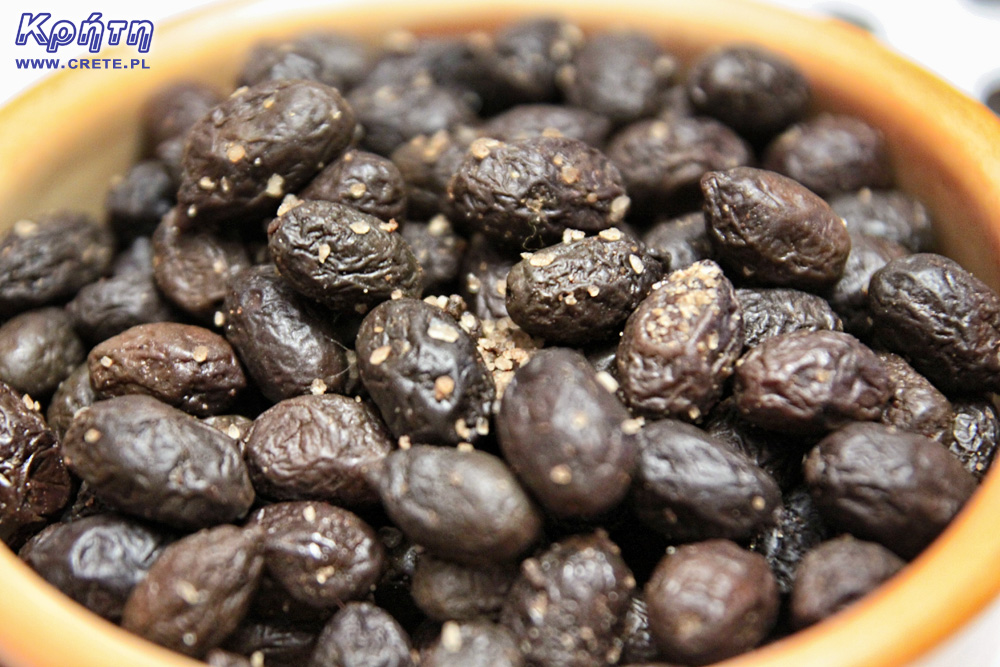 Today we would like to introduce to you black dried olives, which we purchased in Paleochore. Our first contact with these olives was completely accidental and completely unexpected. We got them as an addition to the mizithra cheese in a small family hotel, where we had booked accommodation. We immediately liked their salty and intense taste. In the subsequent days of staying in Paleochore, these olives were still persecuting us in various dishes. They were even an inseparable addition and we found them, for example, in horiatiki salad, in various types of sauces, as well as in gigantes plaki, or beans baked in tomato sauce. This perfectly known dish was sprinkled with just a few black olives, which after absorbing water from the tomato sauce melted in your mouth. The delicate pulp, devoid of the tart flavor typical of the pitted olives sold by us, also contained a distinct taste of salt.
In the end, we were so fond of tasting that we often competed for their fair share. The inevitable specter of leaving Paleochora meant that we began to look for information about them.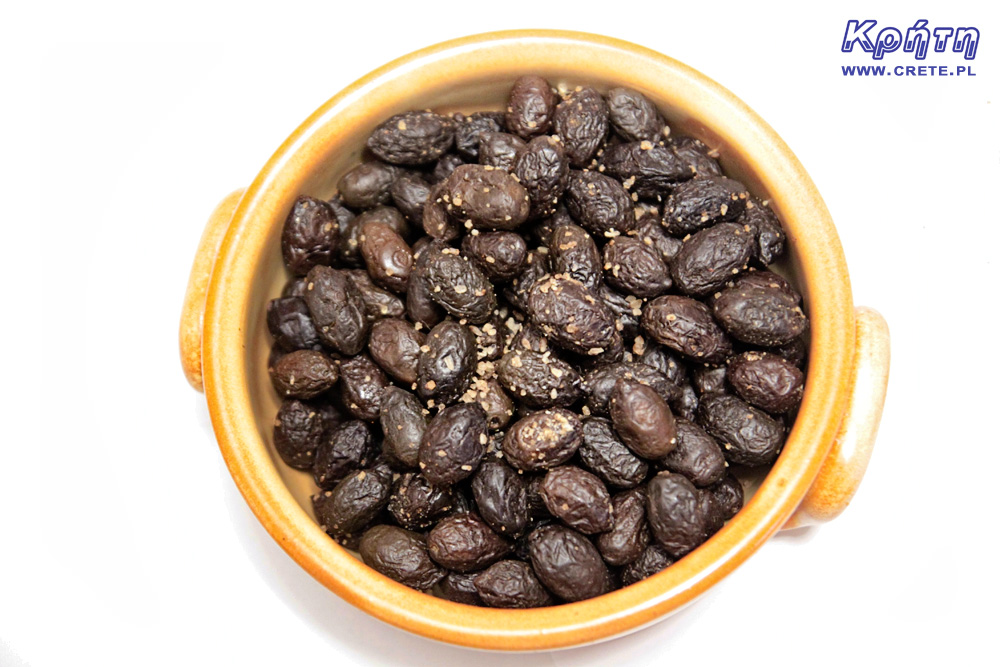 The Cretan working in one of the taverns explained to us that the specific taste and appearance of these olives is a result of the long-term effect of salt. The very procedure of preparing these olives is extremely simple and not very complicated. Freshly picked olives are thrown in layers into the barrel, and then covered with coarse sea salt, which over time deprives olives of excessive moisture and works in a preservative manner.
We decided that before leaving Paleochory, our baggage must contain an adequate supply of this specialty. Although initially we thought that buying could be a problem, it eventually turned out to be very simple and olives were purchased in the nearest vegetable store. For a really small amount, we have become very happy owners of two sizable olive sacks, on which one could still see the crystals of salt in which they were macerated.
Today, taught by the example of chefs from Paleochora, we are happy to add them to a variety of dishes, but we are also happy to reach for them without a bargain. Unfortunately, we do not know if you can get it somewhere in Poland because it is a rare product. However, if you are on Crete near Paleochory, be sure to look for them in local shops.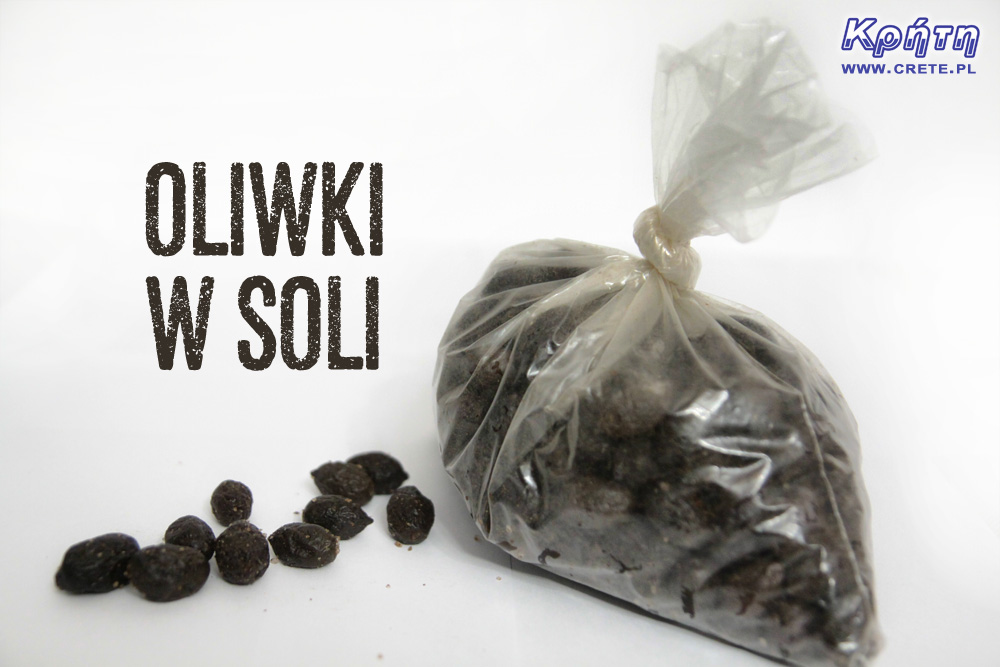 Data publikacji:
Data modyfikacji:
Wszystkie treści i zdjęcia występujące w serwisie są naszą własnością.
Wykorzystanie ich w dowolnej formie wymaga pisemnej zgody autorów.