Tomatoes in the Mediterranean diet
In the daily diet of the Greeks, in addition to olive oil and feta, we find another extremely popular ingredient, which is tomatoes. And probably not without a reason, because in the summer nothing will match the taste and aroma of fresh and ripe tomato. In winter, they can be successfully replaced with canned tomatoes or homemade purees.
In our humble opinion, tomatoes are one of the best and most universal food products, while the Greek dishes in which they appear can be exchanged for a very long time. An additional advantage of tomatoes is the small amount of calories, which per 100 grams of fruit is only 20 kcal.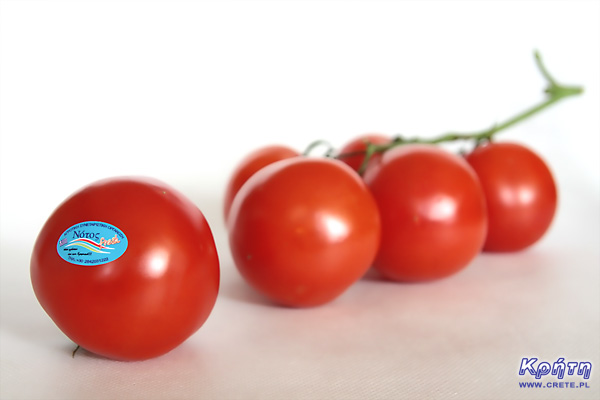 Tomatoes are a rich source of vitamin C and lycopene - an antioxidant that contributes to maintaining good health. Processing tomatoes does not harm the lycopene, the opposite is true, the longer the heat treatment lasts, the more lycopene will be found in purée or homemade ketchup.
Tomatoes never too much
As research shows, in addition to the advantages of taste and a wide culinary application in cuisines of nations centered around the Mediterranean, tomatoes have phenomenal abilities to protect against cancer of the digestive tract, prostate in men, breasts in women, are also invaluable in counteracting depression. They should become an important ingredient in the diet of the elderly, because it is in their case that they reduce the risk of death on the cancerous base by approximately 50%. It is worth mentioning that no previous studies have shown negative effects of eating large quantities of tomatoes or processed products. Of course, we mean products and dishes prepared at home and deprived of industrial food chemistry. The conclusion is self-imposed: tomatoes can not be overdosed :)
A healthy portion
According to the latest British research, men who consume 10 portions of tomatoes per week reduce the risk of prostate cancer by about 18%. Most likely, this is due to lycopene, which fights toxins that damage DNA and cells. This discovery is important because prostate cancer is one of the most common cancers among men in Europe and in the world.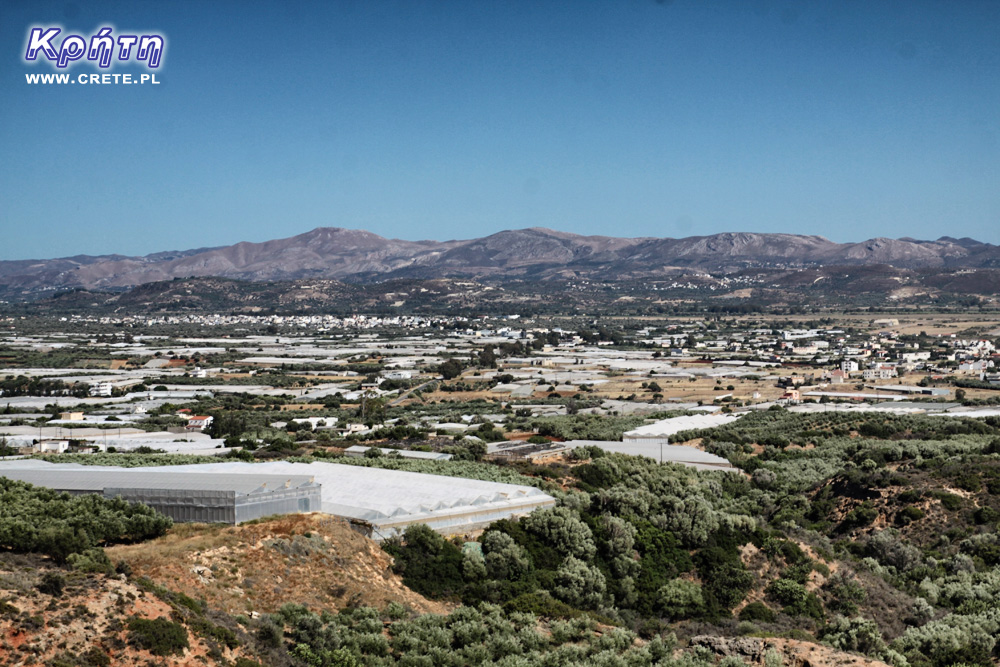 Messara - one of the areas of Crete famous for the cultivation of tasty vegetables
It is worth asking yourself, however, what do British scientists understand by serving? According to them, it is about two medium-sized tomatoes or half a cup of tomato sauce. Nothing prevents you to get the right amount of this vegetable by eating the salads and other dishes in which it is contained. A quick and healthy idea to increase the amount of lycopene contained in the home diet will also be a variety of simple pasta sauces. It is also worth remembering other dishes in which processed tomatoes are used, you have to mention for example vegetables, legumes and meats stewed in tomato sauces.
Another advantage of lycopene contained in tomatoes is the protection of the heart. Researchers at the University of Cambrigde argue that it stabilizes the function of the endothelium lining the blood vessels. Malignant endothelial cells can lead to atherosclerosis. Systematic administration of lycopene contained in tomatoes significantly improves their condition and the vessels expand by up to 53%. This property has a direct effect on reducing the risk of heart attack or stroke. It is interesting, however, that the greatest effectiveness of lycopene was observed in already ill people, while in healthy people it was not observed that the vessels were widened. It is clearly visible that this extremely useful substance works only where it is needed.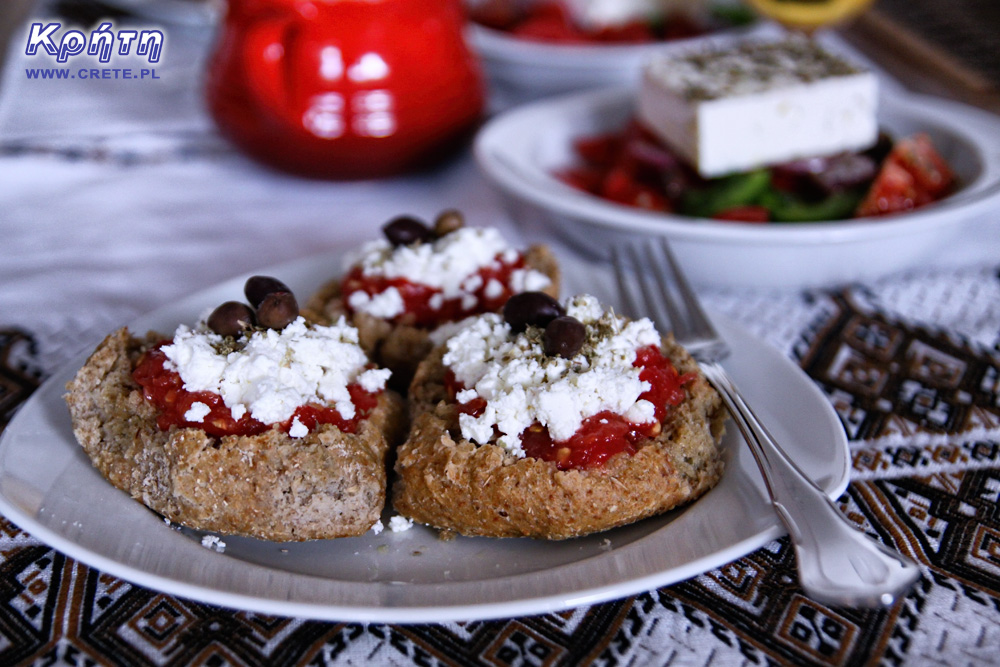 Tomatoes can be found in many popular Cretan dishes, for example in dakos
Another source of interesting information about tomatoes is the results of a study by Japanese scientists published in the Journal of Affective Disorders. They showed that people aged over 70 who regularly ate two to six times a week tomatoes less frequently reported symptoms of depression. The difference was 46% compared to the control group. This was not the case for other vegetables. Of course, as the scientists themselves emphasize, more research is needed on other more diverse populations. Further analyzes are also required in order to search for the ingredient contained in tomatoes, which is responsible for the observed effects of counteracting depression.
Tomato dishes
Preparing your dishes, however, it is worth not only inspiring Greek cuisine, but ideas for home-made meals are also worth looking for in the kitchens of other countries of the Mediterranean. Italian cuisine is also full of recipes applicable to good and popular tomatoes. Bruschetta, or tomatoes served with mozzarella, will be a great idea for a quick meal. In Greek cuisine, this vegetable can not be missing in such flagship dishes as Greek salad (country salad) , dakosach , or keftedes in tomato sauce . It is also worth remembering many vegetarian recipes, in which tomatoes are one of the basic ingredients. You will find them even such dishes as briam , fainted imam , fasolakia and fasolada . Popular in Greece gigantes plaki , okra or zucchini in tomatoes are another fantastic offer of meatless dishes, in which tomatoes are a complement to the taste.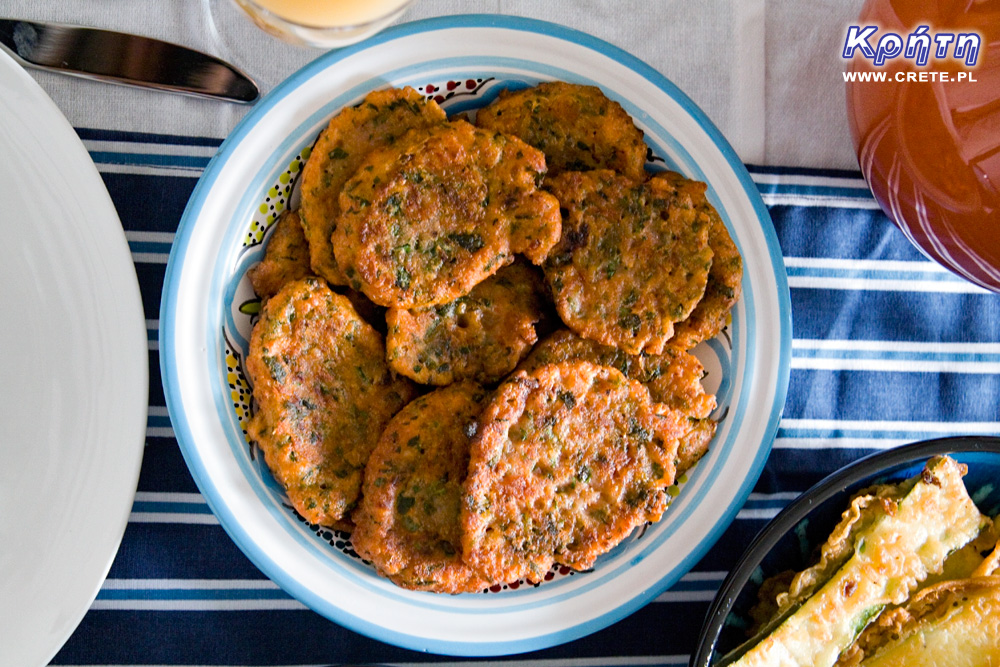 Tomato fritters is another interesting and little-known way of dish containing tomatoes
Data publikacji:
Data modyfikacji:
Wszystkie treści i zdjęcia występujące w serwisie są naszą własnością.
Wykorzystanie ich w dowolnej formie wymaga pisemnej zgody autorów.