Briam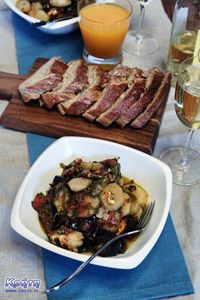 Components
½ kg of potatoes

½ kg of zucchini

½ kg eggplant

600-700 g of ripe tomatoes

3 finely chopped garlic cloves

chopped parsley

about 300 ml of water

¾ glasses of olive oil

salt, freshly ground pepper
Μπριάμ
Briam is a simple Greek vegetable casserole prepared according to traditional recipes based on potatoes, eggplants and courgettes with the addition of tomatoes, garlic and parsley, very much oiled with olive oil. This recipe has many modifications that differ in the addition of ingredients or the way of preparation. Our recipe comes from Crete and it is distinguished by the simplicity that is the hallmark of the Cretan cuisine. The summer season is the best moment to prepare Briam due to the availability of fresh and local vegetables.
The dish needs a long baking time, but it compensates for this with a delicious taste. It tolerates heating well, so you can prepare it a bit more. An indispensable addition will be delicious bread, which will not allow us to waste a great sauce. Optionally baked briams can be served with crushed feta cheese. A good idea to supplement the taste of this dish will be retsina or white wine.
1. Cut eggplants into slices 1 cm thick. If we have large specimens, we can first cut them along and then into slices. Saute the eggplants and leave for about half an hour to let go the bitter juice. After this time, rinse them under water.
Peel the potatoes and cut into slices about 1 cm thick or quite large particles. We cut the zucchini (preferably small and young) like potatoes.
2. Put the vegetables on a deep baking tray, mix with each other. Tomatoes grate on a grater, season with finely chopped garlic, salt and pepper. We add olive oil to them and then pour the whole into vegetables. Finally, add about 300-350 ml of water and chopped parsley.
3. Cover the baking tray tightly with aluminum foil * and put in an oven preheated to 180 degrees C. Briam bake for a minimum of 1.5 to 2 hours. We give it obligatory with bread, which you can take a tasty sauce.
* Briam can also be baked without covering with foil, however it requires the addition of more water and a few mild mixing of vegetables during baking.
Καλή όρεξη!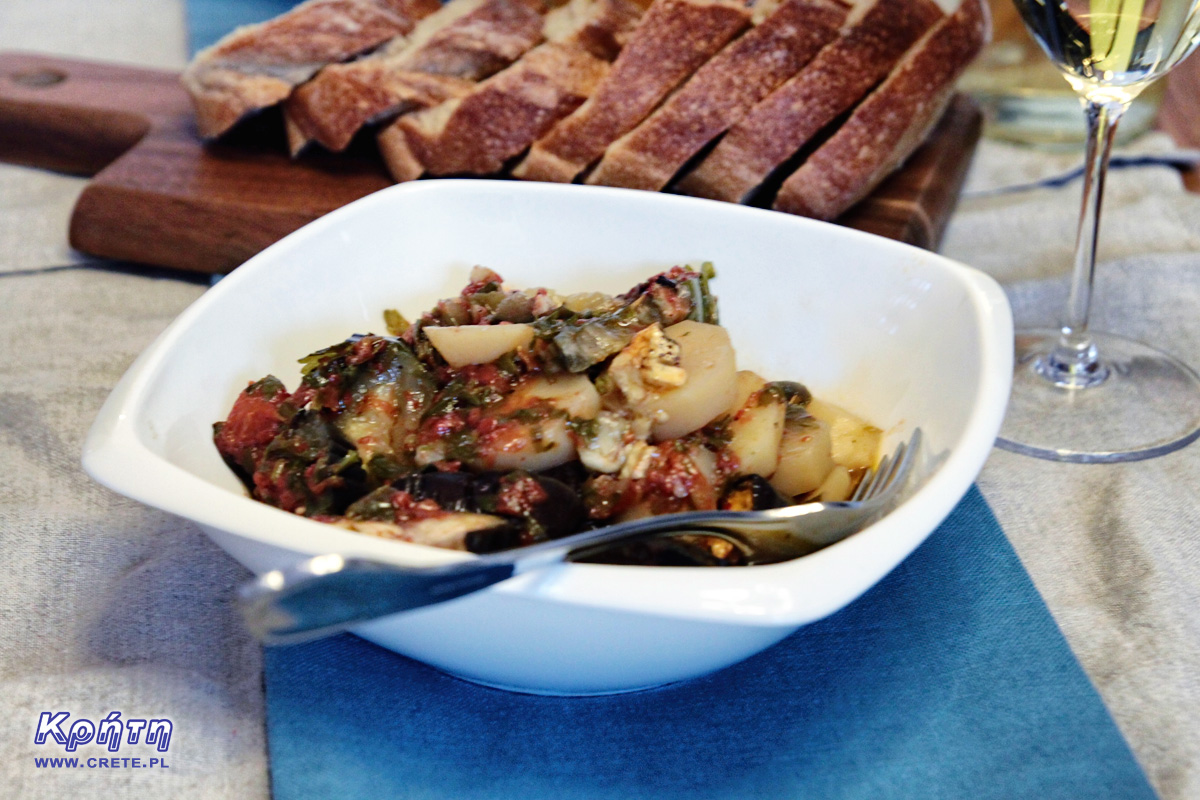 Data publikacji:
Data modyfikacji:
Wszystkie treści i zdjęcia występujące w serwisie są naszą własnością.
Wykorzystanie ich w dowolnej formie wymaga pisemnej zgody autorów.