Gigantes Plaki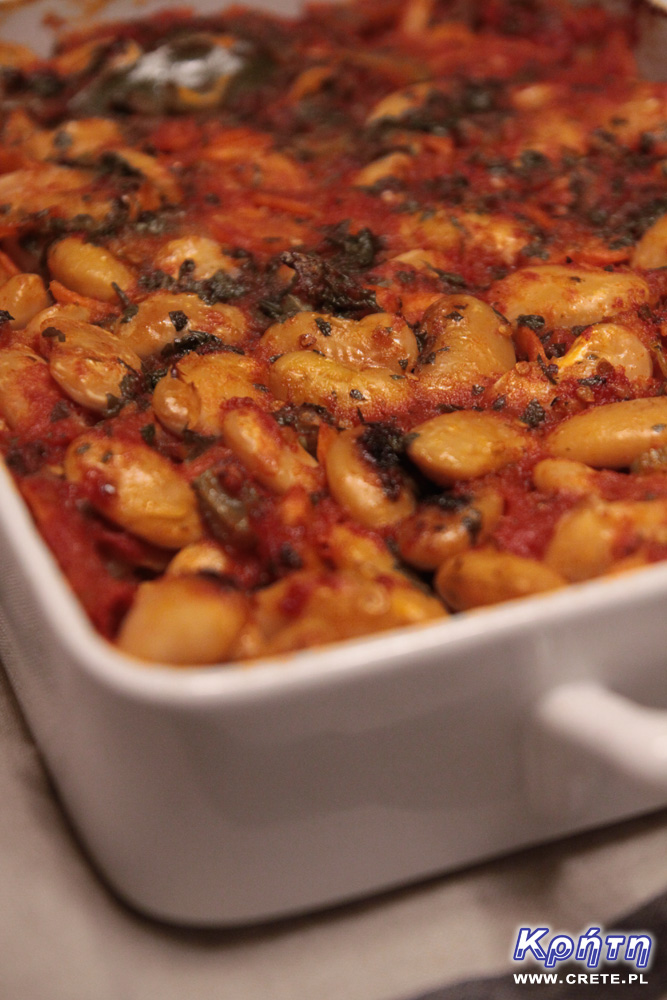 Components
500 g of dried large bean

1 large onion

5-6 large tomatoes or the corresponding number of smaller ones

a small bunch of parsley

2 stalks of celery

1 large carrot

half a cup of olive oil

salt pepper

1 tablespoon honey (optional)

bay leaves

half a teaspoon of sugar
Γίγαντες πλακί
Gigantes plaki is a popular Greek dish whose main ingredient is a large bean baked in a tomato and vegetable sauce. Perhaps some of you during your holiday have already had the opportunity to try this delicious and filling meal. If not, it is worth to prepare them at home. It should also appeal to vegetarians, because vegetables prepared according to Greek recipes are full of flavor and very aromatic.
When preparing Giant Slices, one must remember about the long preparation time, because the basic ingredient, ie beans, requires soaking and then boiling. However, the recipe itself is quite simple to prepare, and the ingredients are generally available. The dish also tolerates reheating, what's more, when we are put away for the day, it even gains its taste. You can use this by making a larger portion of Gigantes Plaki.
Some of the Greeks preparing the sauce first pre-cooked its ingredients in a pot, so far we've done it too. Recently, however, we have seen a slightly different way of preparation for Greek women and the final effect seems to us much better.
1. Pour the dried beans over cold salted water and let them soak for about 10 hours. Then drain the beans from the water, rinse, put into a pot and again pour cold salted water. Bring to a boil and cook on high heat for 10 minutes, after which we repeat the activities by flooding the drained beans with a lot of cold water. This time we bring to a boil and cook for 30 minutes.
2. While the beans are boiling, prepare the vegetables: cut the carrot into thin half-slices, cut the celery stalks into thin slices. We cut the onions very finely or grate them with a coarse mesh. Tomatoes grate on a coarse mesh, discard the skin and pour about 1/2 cup of olive oil, season with salt, pepper and sugar and mix thoroughly.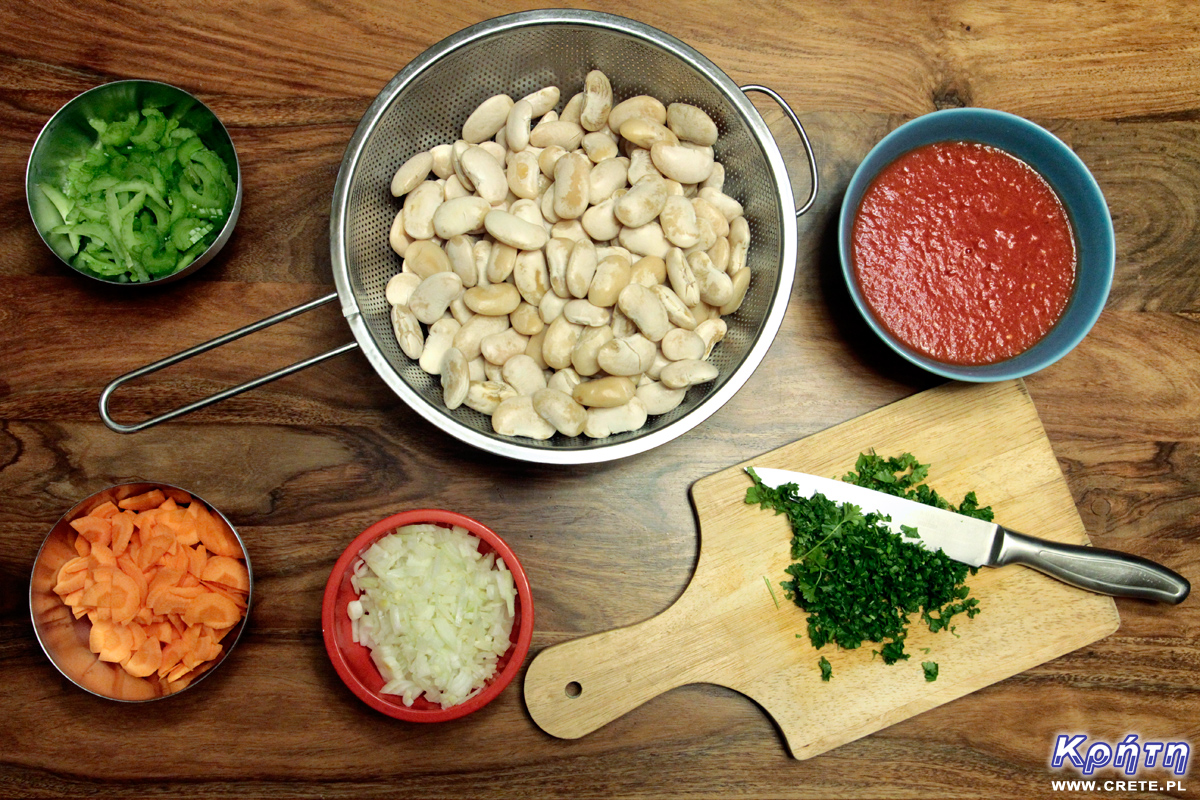 3. After cooking the beans, strain it and translate it into a quite large ovenproof dish. We add the previously cut carrot, celery, onion and mix. Pour the whole with grated tomatoes, put in 2 bay leaves and sprinkle with chopped parsley. On some Greek islands, this dish is topped with a small amount of honey. At the end, the whole is completed with the maximum amount of water.
4. Gigantes roast baked without covering in 180 degrees for at least an hour. After this time, we check whether the beans are soft and whether the other vegetables are also baked. If their condition requires even longer baking, we leave them in the oven for a further 15-20 minutes (it is worth regularly checking their softness and checking the amount of water, because the beans should not dry out).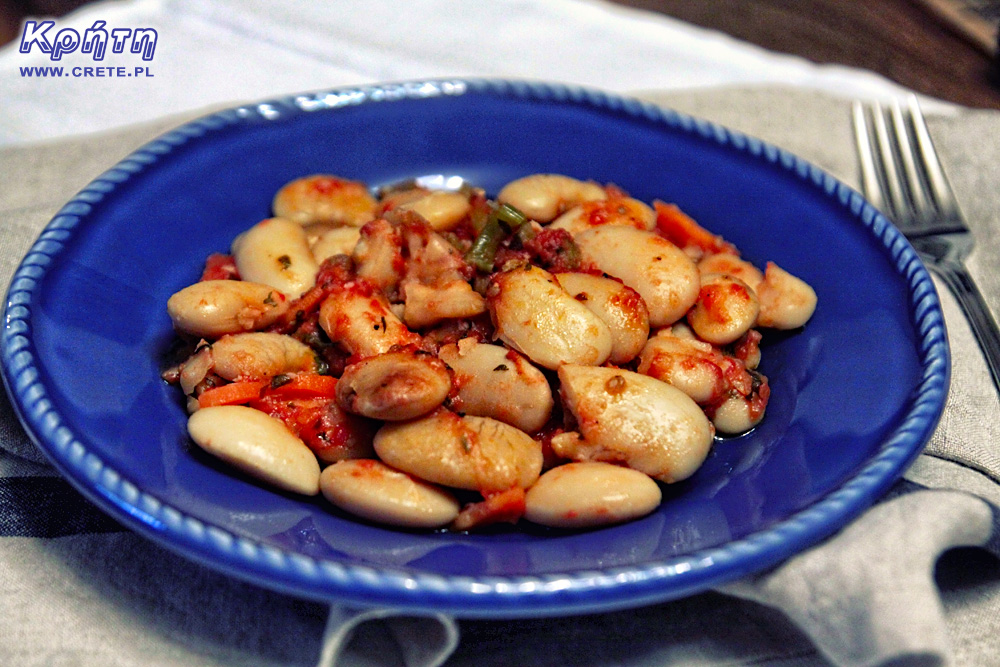 Data publikacji:
Data modyfikacji:
Autor Gosia
Wszystkie treści i zdjęcia występujące w serwisie są naszą własnością.
Wykorzystanie ich w dowolnej formie wymaga pisemnej zgody autorów.