Fasolada - perfect soup for the winter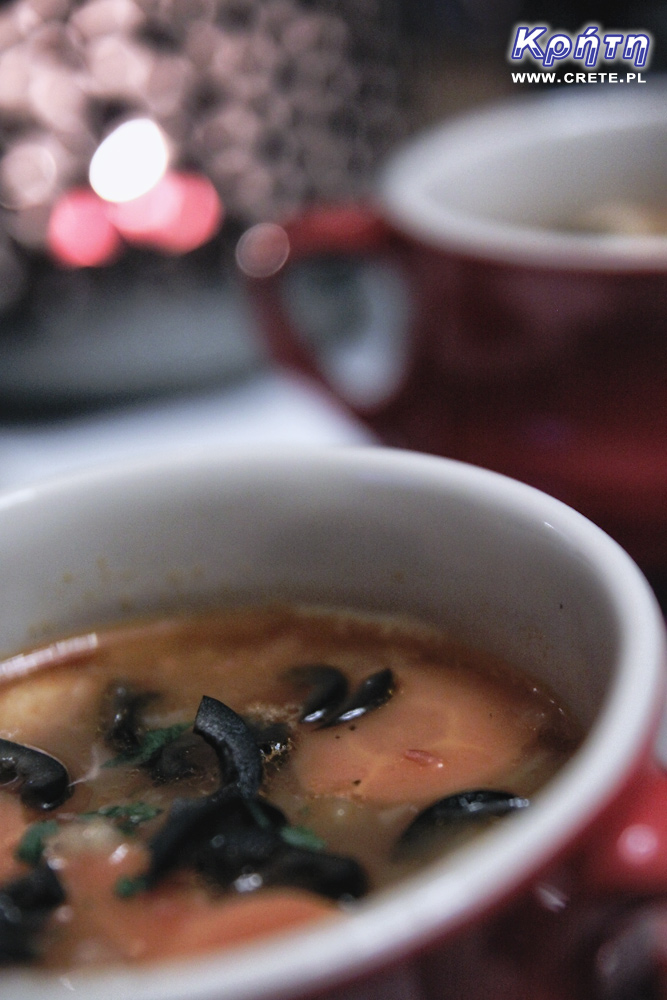 Components
225 g dry white beans

850 ml of water

2 carrots

2 stalks of celery

2 onions

2 cloves of garlic

3 table spoons of olive oil

bay leaf

a pinch of dried thyme or fresh

a pinch of sugar

can of tomatoes in brine

salt pepper

a few chopped black olives (without seeds)

slightly chopped parsley (optional)
Φασολάδα
Fasoláda is a Greek bean soup considered one of the most popular soups of this country. Fantastically suited for winter days, because it is thick, warming and filling. Despite the fact that it is not cooked on meat, and its main ingredients are only vegetables, this soup is delicious, full of flavor and aroma. In our home, it has permanently entered the canon of favorite soups.
It takes a lot of time to prepare the beans, but its taste fully compensates for the length of preparing this soup. It is also worth remembering that dried bean grains are used for beans, which must be pre-soaked earlier. We serve the finished fasoláda with chopped black olives. Alternatively, you can sprinkle it with a bit of chopped parsley. We highly recommend it!
1. Fill beans with plenty of water and let them soak overnight. On the second day we pour water, rinse the beans under running cold water and pour water again in a pot.
2. Boil on high heat and boil for 10 minutes. After this time, reduce the heat, cover and cook for about half an hour.
3. At this time, we prepare vegetables. We slice the onion and garlic quite thickly, peeled carrot and celery stems cut into thin slices. Tomatoes from the can are mixed in a blender.
4. After half an hour, add the chopped vegetables, tomatoes, sugar, olive oil, thyme and bay leaf to the pot with the cooked beans. Fry the onions for glazing in olive oil and also add to the soup. Season with pepper. After boiling, cover the pot with a lid and slowly simmer until the beans are soft. On average it will take about an hour.
5. At the end, to taste, season the soup with salt. We have not used salt before, because its use would make the beans hard. Serve with chopped olives and possibly parsley. It will also taste great with feta.
Καλή όρεξη!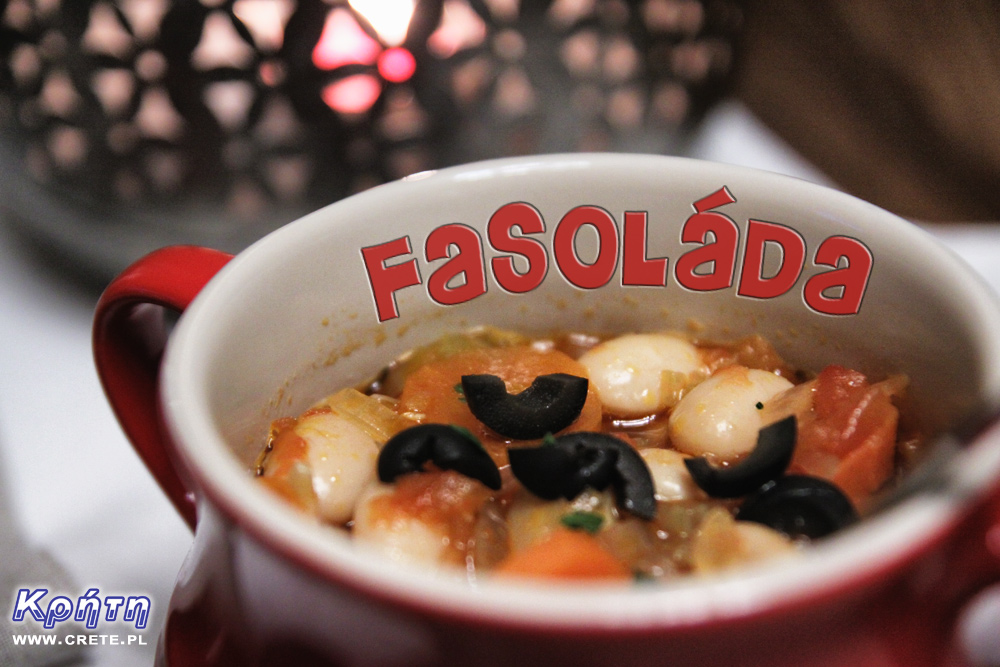 Data publikacji:
Data modyfikacji:
Wszystkie treści i zdjęcia występujące w serwisie są naszą własnością.
Wykorzystanie ich w dowolnej formie wymaga pisemnej zgody autorów.