Spaghetti with tomato sauce and mastic
Μακαρονια με σαλτσα ντοματασ και μαστιχασ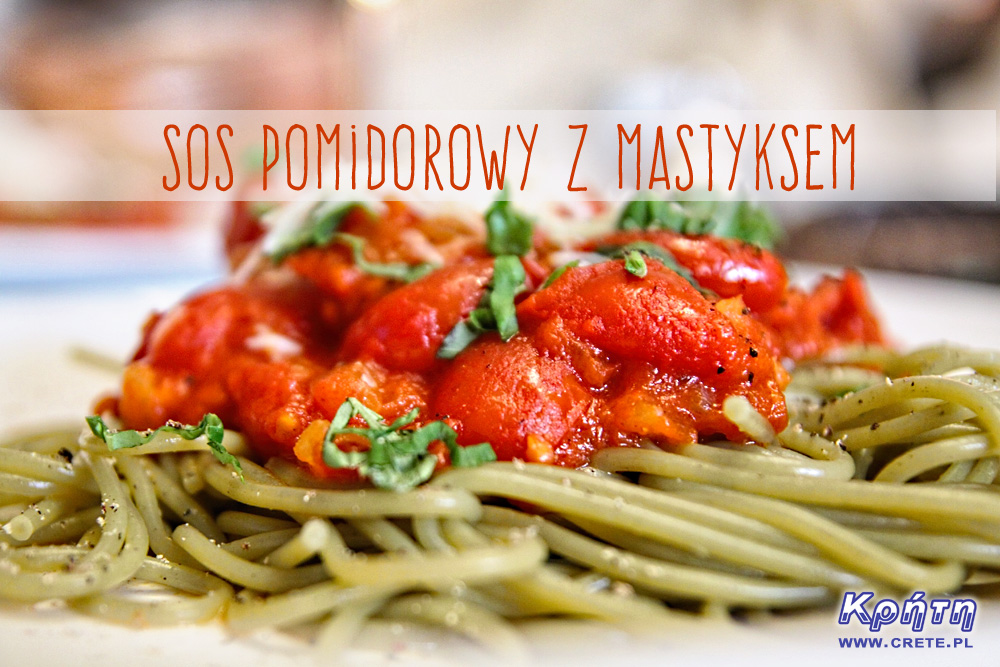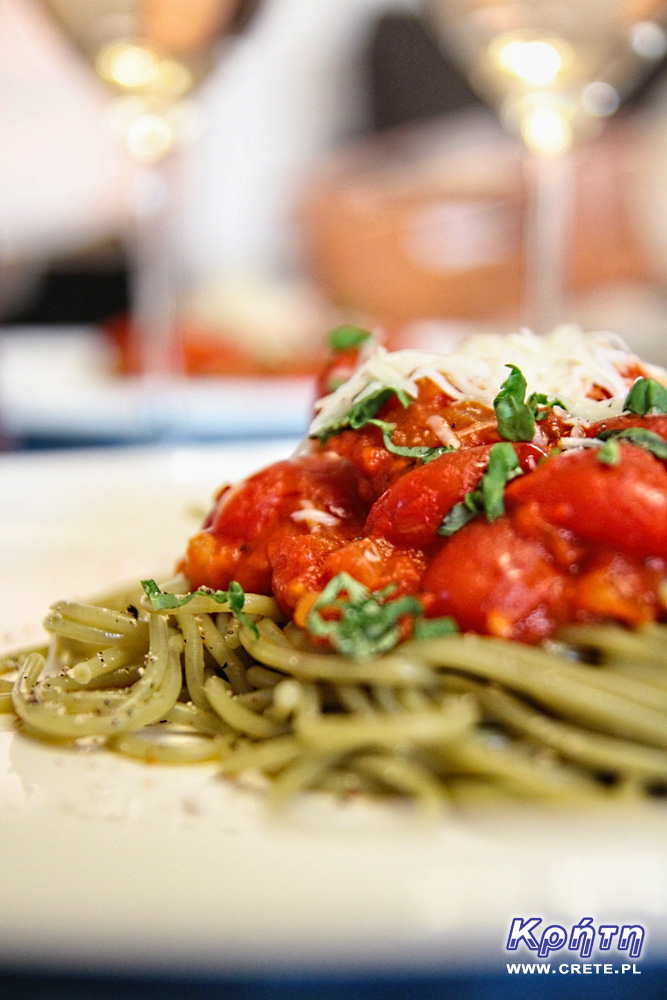 Components
1/3 cup of olive oil

1 large finely chopped onion

4 cloves of garlic

3/4 kg of tomatoes

1/2 glass of dry white wine

1 teaspoon of mastic

freshly ground black pepper

5 teaspoons of fresh oregano

Spaghetti

hard, ripening cheese
A few days ago, we wrote about mastic applications in contemporary Greek cuisine dishes. An example is a simple tomato sauce for spaghetti, which by adding mastics takes on a different flavor. Of course, this is not a traditional Greek dish, addition of the recently fashionable mastic makes this dish a part of the canon of contemporary Greek cuisine. Of course, to prepare them, it is necessary to have several crystals of this resin, because without this addition it will be a simple tomato sauce. If you have not bought mastics in Greece so far, we strongly encourage you to look for this unusual ingredient during the next summer.
When flavoring mastics it is best to rely on your own palate. It is better to start by adding a small amount and possibly gradually increase the content, rather than add too much. Too much mastic will make the dish bitter.
Mastic can be bought either in powdered form or in crystals. This second character will work in the kitchen much better, because the aroma stays in them much longer. Before adding to the dish, the crystals must first be ground in a mortar with a small amount of salt or sugar.
1. On the heated olive oil, garlic is stuffed with garlic and after a while we add the onion. We cook it until tender on medium heat.
2. Add the wine to the prepared onion and fry it further. When the wine is evaporated, add the peeled and chopped tomatoes. Stew all over low heat until the tomatoes disintegrate and the excess water evaporates. In the meantime, add mastic, salt and freshly ground pepper.
3. When the sauce thickens, add chopped fresh oregano and remove from the heat.
4. While the sauce is stewing, cook the pasta and cast it when it is al dente. Serve with sauce and grated cheese.
Καλή όρεξη!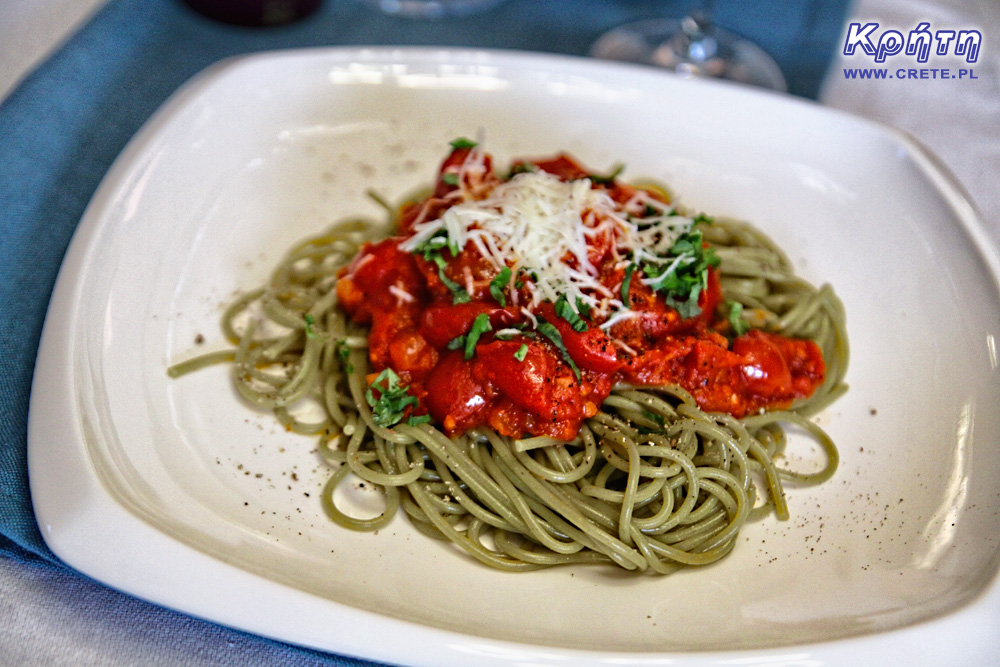 Data publikacji:
Data modyfikacji:
Wszystkie treści i zdjęcia występujące w serwisie są naszą własnością.
Wykorzystanie ich w dowolnej formie wymaga pisemnej zgody autorów.