Asparagus with feta cheese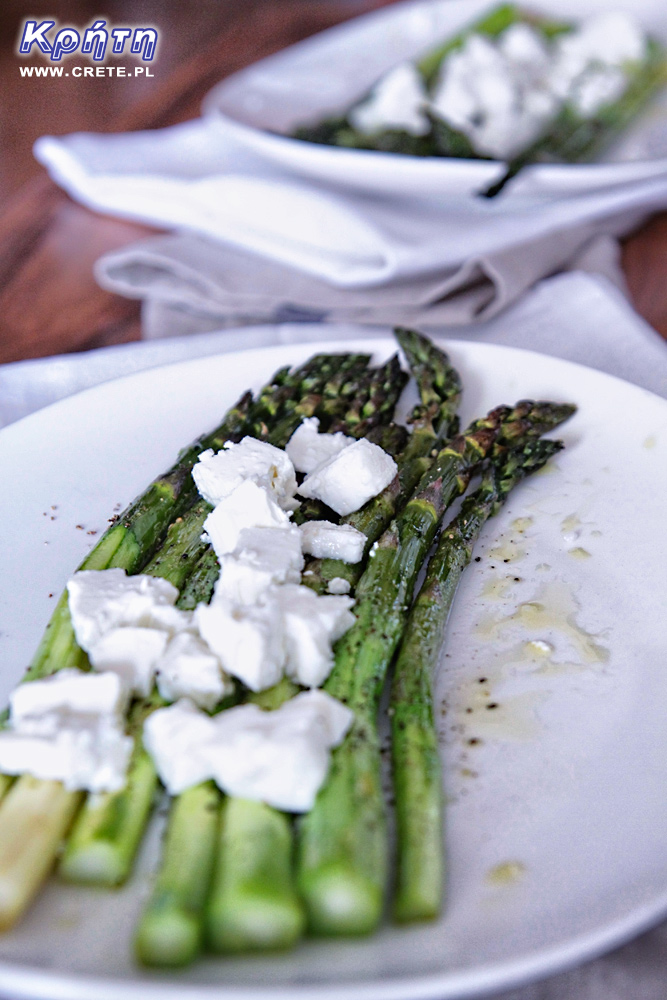 Components
Asparagus is an extremely seasonal plant and unfortunately available only for a short time. For this reason, when you show up for sale, you should not waste your time just preparing, eating and ... wait for the next spring :)
Well-prepared asparagus is unusual in taste and slightly crunchy. White has a rather mild taste, green slightly sharper and more pronounced. Looking for new ways to use this vegetable, we have inspired the Greek cuisine. Of course, asparagus is not a typical canon of this country's cuisine, but as you might expect today's Greeks eat asparagus and have their own ways of preparing it. During their preparation, as in the case of other dishes, simplicity and olive oil reigns :) We have added feta and lemon juice to this set. A fantastic dish came out of this interesting combination, so we encourage fans of this low-calorie vegetable to try these Greek culinary patents.
Crete, as is usually the case, is governed by its laws and ordinary asparagus are not very popular. With a little luck in spring you can try Avronies Αυρωνιές - wild asparagus (which are thinner and slightly bitter), cooked in the form of omelettes with eggs and onions or as an addition to lamb or octopus.
1. We usually do not peel green asparagus, but if the ends of the shoots are hard, they should either be cut off or the gravely outer layer removed.
2. Then lay them flat in one layer in a relatively large casserole and pour the oil abundantly. We warm up the oven to about 200 degrees. Asparagus, depending on the thickness of the shoots, bake until tender for 20-25 minutes. They should be soft enough to be able to stick a fork into it without problems.
3. After baking, place the asparagus on the plate, sprinkle with salt and freshly ground pepper. Then sprinkle with a small amount of lemon juice and sprinkle with crushed feta cheese. Asparagus prepared in this way are a great addition to other dishes or are suitable for a snack or a light dinner.
Καλή όρεξη!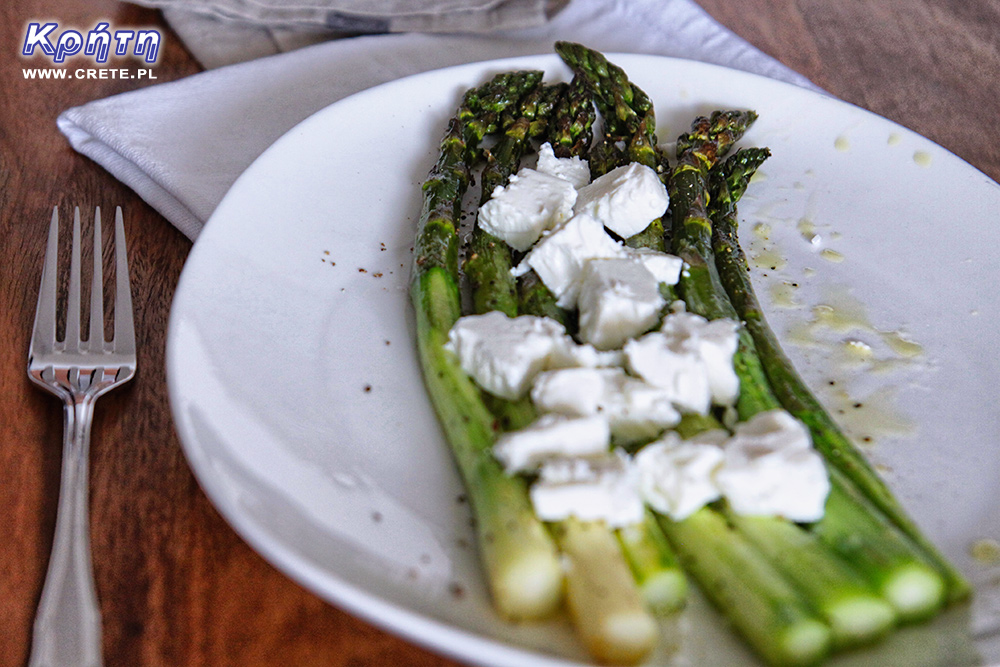 Data publikacji:
Data modyfikacji:
Wszystkie treści i zdjęcia występujące w serwisie są naszą własnością.
Wykorzystanie ich w dowolnej formie wymaga pisemnej zgody autorów.