Saganaki cheese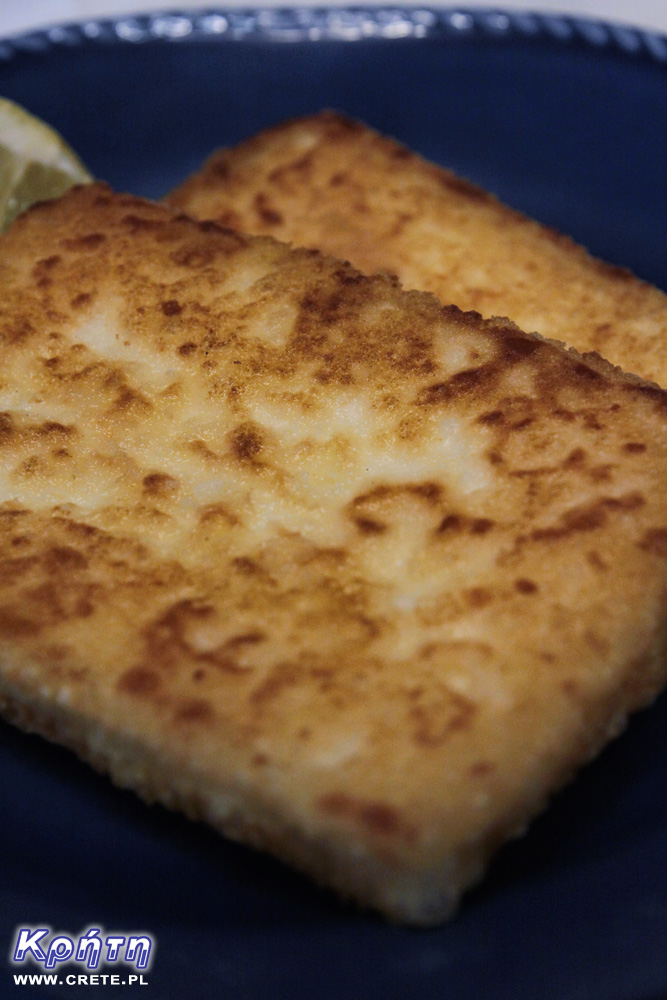 Components
cheese

flour

olive oil

lemon
σαγανάκι τυρί
Fried saganaki cheese is one of the most popular mezes that can be found in Greek taverns. It is an extremely tasty, but also filling and salty snack. When ordering it in a tavern or preparing it yourself, you must also remember that it is a real caloric bomb.
As in the case of garides saganaki (shrimp baked in tomato sauce), the word saganaki means the type of a small pan on which the Greeks prepare this dish. However, if you do not have it in your kitchen accessories just use any pan with a thick bottom.
The most important component of this dish is the right type of cheese, which in addition to the appropriate taste will also be resistant to high temperatures and will not melt completely during frying. The Greeks use hard Gravier, Kefalogravier or Kefalo cheeses, which are made from sheep's milk. In some parts of Greece, cheese saganaki is prepared with halloumi or cheese mastello.
In Greek stores you can also find cheeses already cut and sold under the name Saganaki . It is best to ask the seller about the salt content then. In Poland, unfortunately, it is difficult to stock up on hard Greek cheeses, so you can use Italian equivalents. We in the pieces of cheese to saganaki we have stocked with Greece . It is made of cow's cow's milk and is characterized by quite spicy and salty in taste.
1. Cut the cheese into slices with a thickness of about 1-1.5 cm, rinse it under running water and then coat it with flour, the excess of which is slightly brushed.
2. Heat the olive oil in a frying pan and fry cheese slices on both sides in golden color.
3. Serve the fried cheese with a piece of lemon.
Καλή όρεξη!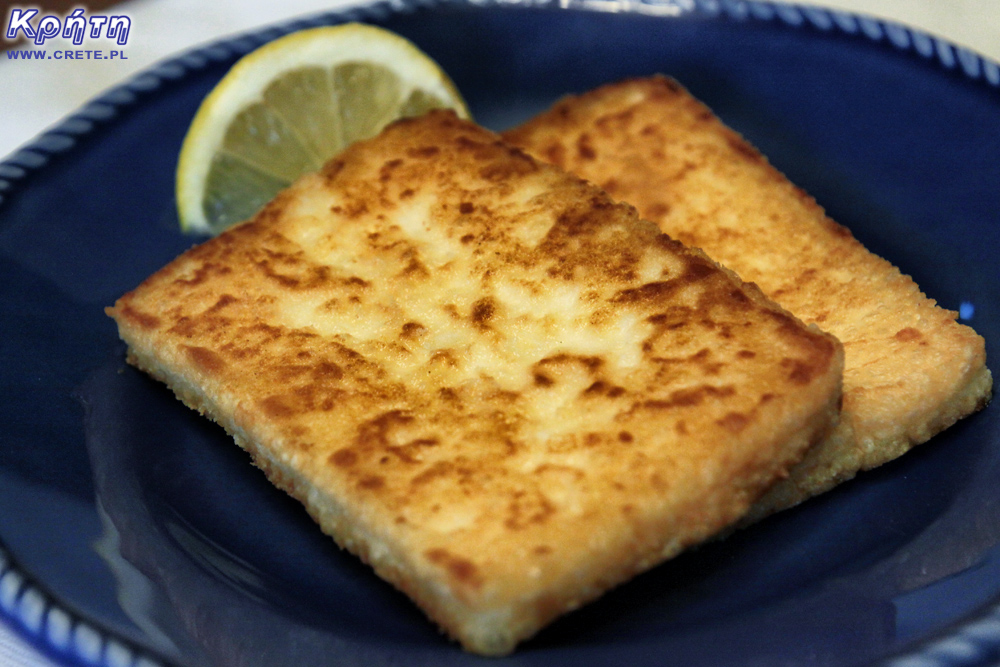 Data publikacji:
Data modyfikacji:
Wszystkie treści i zdjęcia występujące w serwisie są naszą własnością.
Wykorzystanie ich w dowolnej formie wymaga pisemnej zgody autorów.