Garides saganaki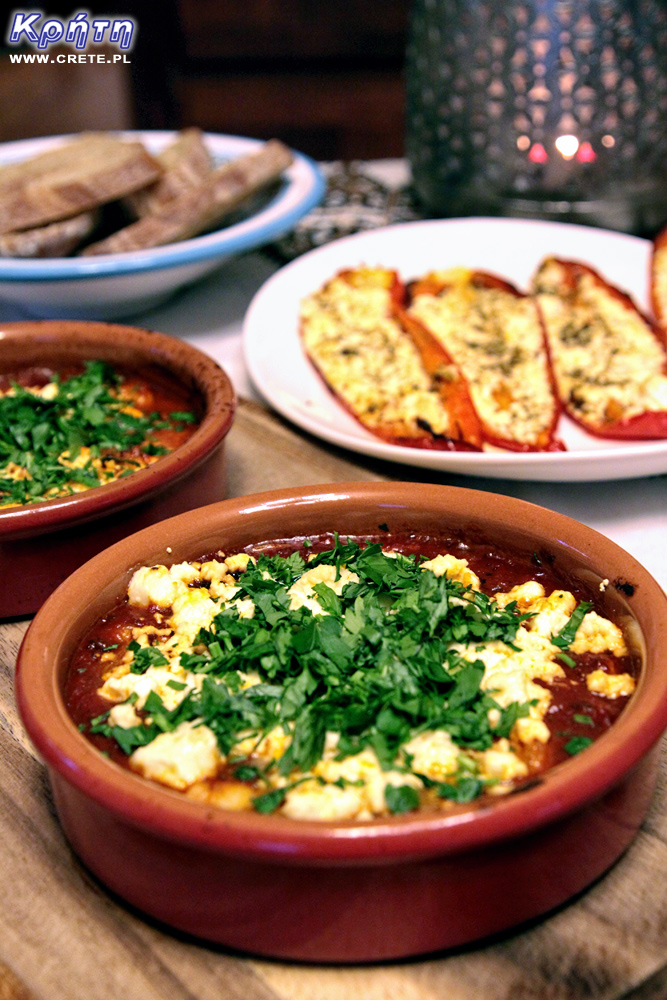 Ingredients (2 servings)
Γαρίδες σαγανάκι
Garides saganaki or shrimp baked in tomato sauce with feta cheese is one of the most famous Greek dishes. It will especially appeal to the lovers of these crustaceans. A thick tomato sauce with sunken shrimps, sprinkled with feta cheese and parsley is served with a good bread, which will perfectly remove the remains of the sauce. Although the dish is easy to make, it is necessary to reserve some time to prepare it. A large part of it will be devoted to cleansing shrimps.
Although in Crete, we happened to eat a version of this dish prepared from small shrimps, but in our opinion it is best to prepare them from fresh, raw, quite large specimens. If you have not cleaned such shrimps so far and you do not know how to do it, we recommend watching one of the many instructional videos available on YouTube.
Saganaki is a kind of small pan, on which this dish is prepared in Greece. If we have it, we do not need a separate baking dish. After preparing the sauce, the pan is simply placed in the oven. However, if you do not have it in your kitchen accessories, it is quite enough to use a simple pan and a heat-resistant dish. We used Greek clay dishes that we had to pre-soak and then put in a cold oven that was not preheated.
1. Raw prawns should be cleaned first. With each shrimp cut off the head, gently remove the shell with the legs and tail. At the end, gently cut the ridge and the body on the opposite side and remove the intestines. In general, they are well visible and resemble dark threads, but sometimes also transparent. Regardless of the color, remove them completely. At the end, rinse each shrimp with cold water and set aside.
2. Heat a small amount of olive oil in a frying pan. Fry the shrimps on both sides until they get a slightly pink color. After frying, put them away on a separate plate.
3. On the same pan, add more olive oil, warm it up and fry the onions until it's golden. Add the crushed garlic cloves to the onion and then fry for a while. We add mixed tomatoes and / or tomato puree. Optionally, we can add a bit of wine to the sauce. Season with salt, pepper, a pinch of sugar and oregano and cook until the sauce thickens.
4. Put the finished sauce into a heat-resistant dish, add the shrimp, sprinkle with crushed feta cheese and oregano and bake at 180-200 degrees for 10-15 minutes.
5. After removing from the oven, sprinkle the dish with chopped parsley and serve with bread.
Καλή όρεξη!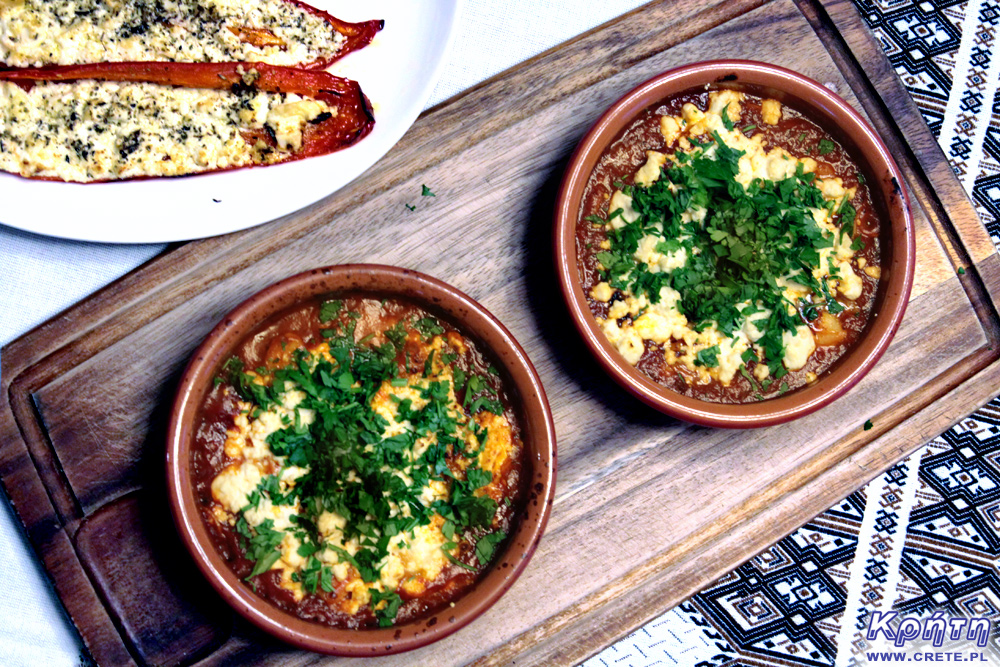 Data publikacji:
Data modyfikacji:
Wszystkie treści i zdjęcia występujące w serwisie są naszą własnością.
Wykorzystanie ich w dowolnej formie wymaga pisemnej zgody autorów.