Paste of dried beans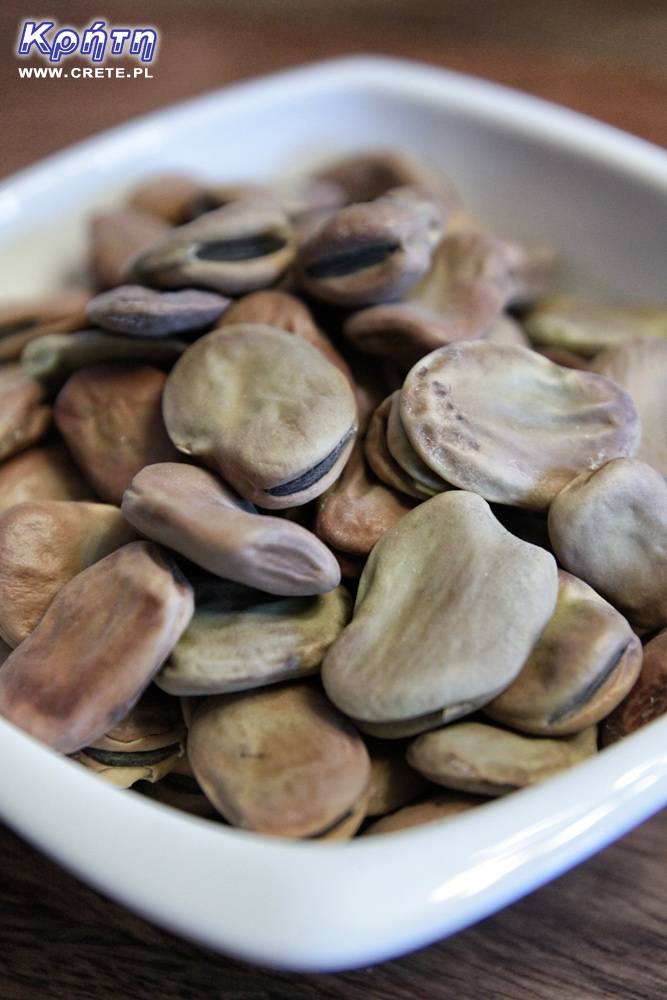 Components
One of the basic ingredients of Greek cuisine are pulses. Popular and well known dishes from beans or chickpeas are prepared in a variety of ways. In their recipes, however, the Greeks also reach slightly less obvious and popular ingredients, such as dried beans. Its view on store shelves may be a bit surprising because broad beans in this form are little known in our country. However, in Greece it is available in most grocery stores. If you would like to prepare some dish containing dried beans, you must buy it during your holidays in Greece or browse the assortment of shops with Arabic food, where it is available.
Preparation of any dish from dried beans is time-consuming because, like any dried legume plant, it requires pre-wetting for several hours in water. One of the ideas for a dish in which it is used is a paste for bread or vegetables that resembles a fava or hummus. Served with oil and olives and optionally thickly chopped onion will be an addition to small snacks (meze). Our recipe is quite simple and contains a small number of additives. However, if you like the taste of it, it's worth experimenting by adding other ingredients such as tahini, garlic or lemon juice.
1. Pour broad beans in cold water and steep all night (about 10 hours).
2. Then drain and remove the skin. It is labor intensive but necessary.
3. Peeled beans pour in a pot about 3 glasses of water and cook on strong heat for one hour under cover. It is worth checking in half of the cooking whether the amount of water that is left is enough so that the beans will not burn.
4. After cooking, broad beans are blended with the remaining water. Add the grated onions, salt, pepper and some olive oil to the resulting puree. Mix thoroughly and simmer until the whole has the consistency of a fairly thick paste.
5. After evaporation, we serve as an addition to bread as so-called spread by combining them with, for example, dried fruit, fresh or dried tomato, olives, etc.
6. The unused paste can be put into a jar and pour over with oil. In this form, you can store it in the fridge for a few days.
Καλή όρεξη!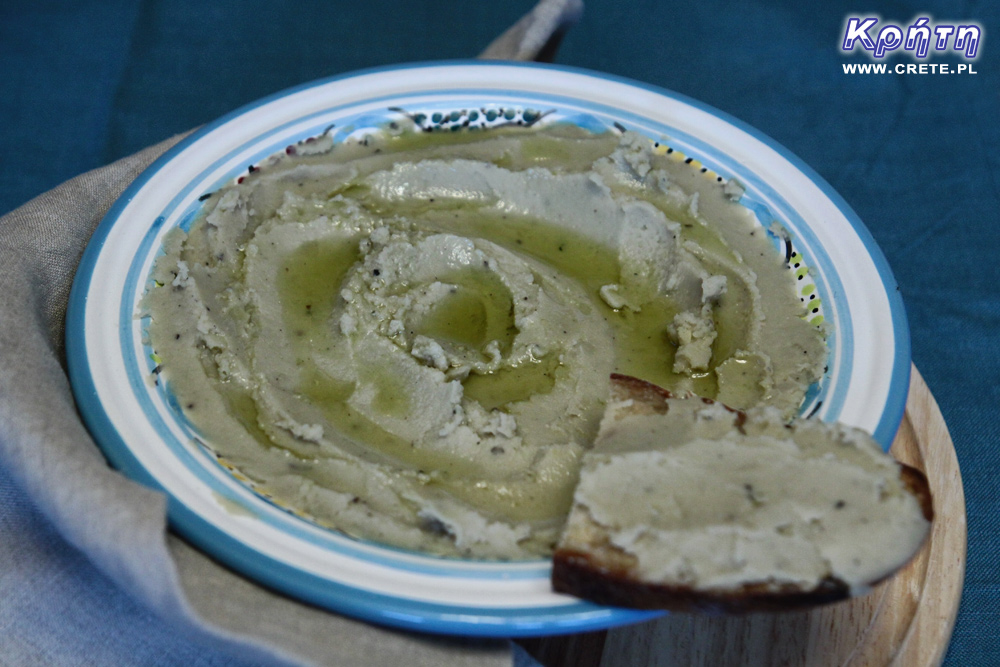 Data publikacji:
Data modyfikacji:
Wszystkie treści i zdjęcia występujące w serwisie są naszą własnością.
Wykorzystanie ich w dowolnej formie wymaga pisemnej zgody autorów.