Kalitsounia with cheese and honey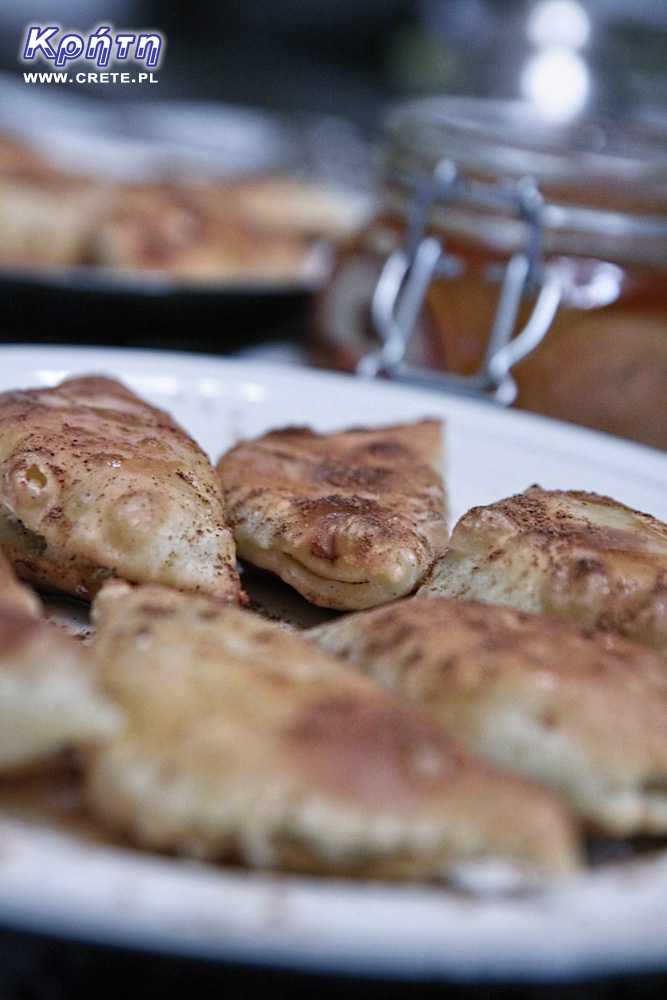 Components
stuffing
500 g pack of ricotta or unsalted Greek myzithra cheese

2 tablespoons of sugar

about 20 chopped mint leaves

cinnamon
cake
500 g flour

1 crushed egg

½ cup of milk

¼ cup of olive oil

salt
Καλιτσούνια
Kalitsounia is a quite labor-intensive dish similar to the dumplings. Like them, they can contain various types of filling, both in the salty and sweet versions. However, in contrast to the calitsounia dumplings, they are deeply fried in deep oil or baked in the oven.
A version with cheese and honey for the first time we ate in a secluded tavern on the Nida Plateau. Already at the time of frying this dish promised to be promising, but their taste was really delicious and exceeded our expectations. So we asked the Greek woman who prepared it for the preparation details. The combination of cheese, mint, honey and cinnamon is so unearthly that for a moment you can forget about how much caloric this dish is.
It is best to fry Kalitsounia quite briefly in deep oil, so that the dough turns golden. Long frying in our opinion causes that they become too hard. The original recipe requires unsalted myzithra cheese, but unfortunately in Poland you may have problems buying it. As a replacement you can use Italian ricotta.
More than 40 calories can be prepared from the proportions of the dough given in the recipe. Of course, however, it all depends on how much you roll out the dough and how big the pieces will be cut. Part of the portion can be left to fry the other day. Kalitsounia will not lose their quality.
Preparation of chops
1. In the bowl, prepare the filling: thoroughly mix the cheese, chopped fresh mint, ground cinnamon and sugar.
2. Preparation of the dough begins with the mixing of oil, eggs and milk. Then gradually add the flour and salt, and then make it so that a smooth and elastic dough is formed.
Preparation of the sauce
3. Divide the dough into several parts, each thinly rolled out. Using a mold or a fairly wide glass, cut the circles, and put the unused sections to re-roll.
4. For each piece of cake, put a small spoon of stuffing. Do not overdo it with its quantity, because during the frying dumplings can open. The stuck edges of the dough can still be formed into characteristic cloves with a fork, while we used a ravioli to which we simply cut the edges.
5. Fry the kalistounia gradually in a deeply hot oil. In our opinion, it is enough to fry them until the cake becomes golden. After frying, drain them on paper towels with excess oil and put on plates. Pour the dish over with honey and sprinkle with ground cinnamon.
Καλή όρεξη!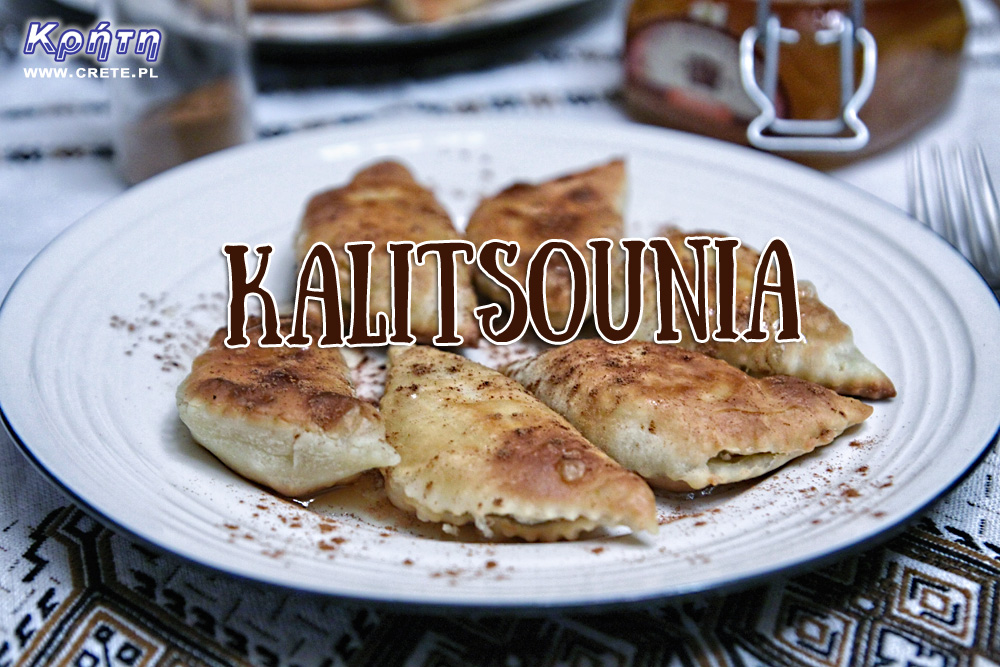 Data publikacji:
Data modyfikacji:
Wszystkie treści i zdjęcia występujące w serwisie są naszą własnością.
Wykorzystanie ich w dowolnej formie wymaga pisemnej zgody autorów.