Prasopita - a leek casserole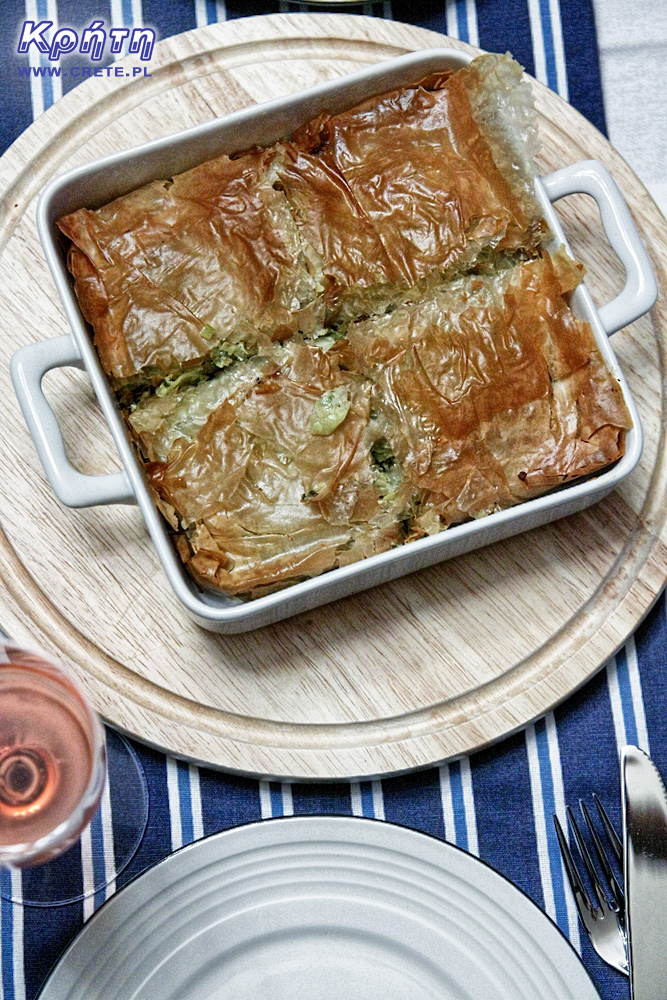 Components
about 1 kg of pores (white parts)

4 eggs

¾ cup full of milk

about 250 g of Kefalograviera cheese

sea ​​salt

freshly ground black pepper

2 heaped tablespoons chopped parsley

olive oil

filo pastry
Πρασόπιτα
Prasopita is another Greek casserole made of filo pastry, but this time the main role in stuffing is Kefalograviera cheese and leeks, so it will be a favorite dish for those who prefer these vegetables. Prasopita needs to be seasoned differently, it will not be very expressive in taste.
Some Greeks add feta to the leeks, making this casserole sharper in taste, and white wine. We encourage you to try different versions :)
Unfortunately, the Greek Kefalograviera cheese in Poland is difficult to obtain, so you can substitute parmesan cheese with Gruyere instead.
1. We chop the white portions of pores thickly and fry in olive oil over medium heat for about 10 minutes. Then add the onion, salt, pepper, mix thoroughly and remove from the heat. We leave to cool.
2. When the pores are cooled down in a separate bowl, mix eggs, milk and cheese. Finally, add the fried pores and mix thoroughly. The stuffing is ready, so it's time to take care of filo pastry.
3. You can use ready-made filo for such baking, which must be thawed first. At the bottom we will need about 4-5 pieces of cake and a similar amount on top.
4. Each filo pastry, after placing in a baking dish, should be smeared with olive oil or melted butter. Fold the filo so that the sides of the cake protrude from the vessel so that later you can wrap them.
5. After placing all the layers of filo, apply the stuffing equally. As mentioned above, the filo sides are wrapped on top and each of them is also lubricated with oil or butter.
6. Then put the remaining sheets of cake on top of each other.
7. Bake the Prasopite at about 175 degrees C for about 35 minutes. If the filo becomes golden it will be a sign that the dish is ready :)
Καλή όρεξη!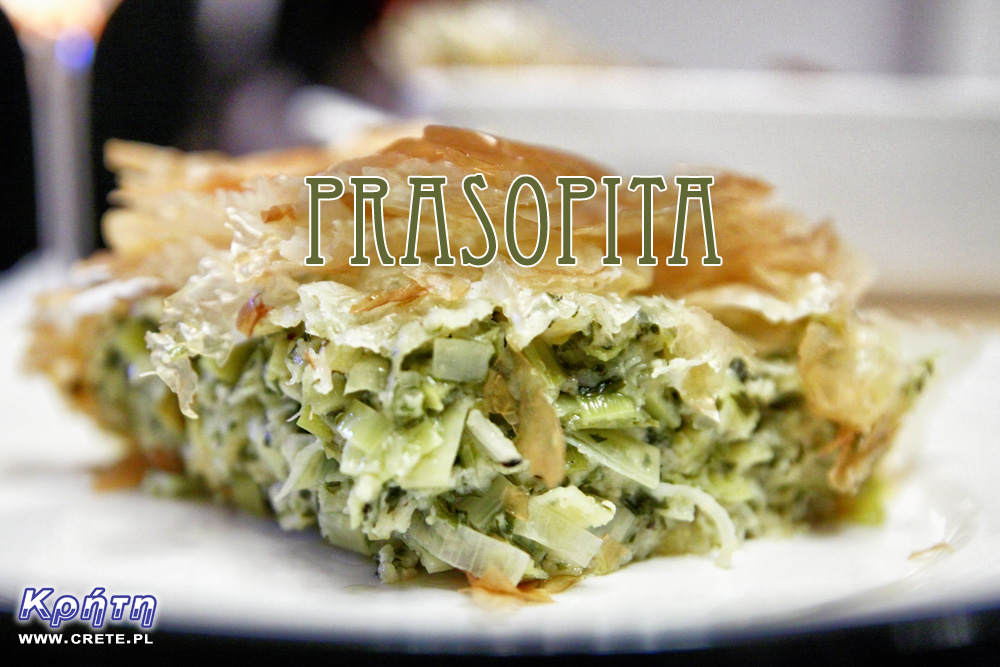 Data publikacji:
Data modyfikacji:
Wszystkie treści i zdjęcia występujące w serwisie są naszą własnością.
Wykorzystanie ich w dowolnej formie wymaga pisemnej zgody autorów.