Pitta with fennel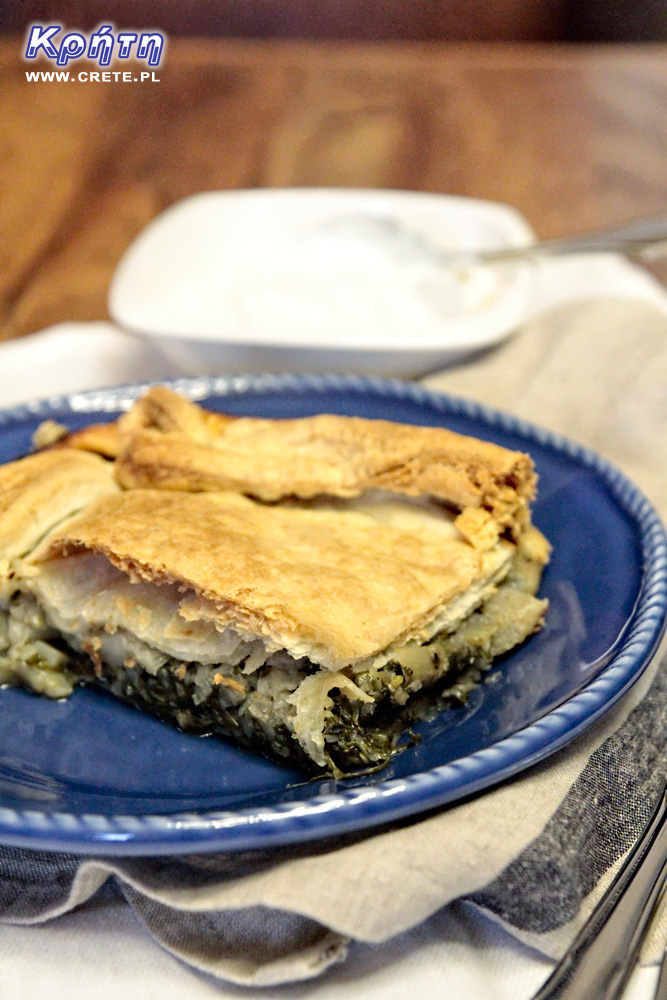 Components
0.5 kg of finely chopped fennel

2-3 onions

300gr of fresh spinach

olive oil

a large bunch of fresh mint

1 piece of puff pastry

salt pepper

optional egg
Μαραθοπιτα
The root of the Italian fennel, or in other words fennel, is a common ingredient in Mediterranean cuisine. In Greek cuisine, its characteristic slightly aniseed flavor can be found, among others, in sensational kaltsouni and pitta casseroles.
To make this casserole Greeks generally use sfoliata, which is the equivalent of puff pastry. In the frozen version it is available in every major grocery store. To the casserole in the given proportions, one piece of the already thawed dough is enough. However, if you want to increase the amount of ingredients it will be better to stock up (or make) two pieces of this cake.
Depending on the region of Greece, the ingredients for marathopita may slightly differ. Some Greeks add, for example, zucchini or kefalograviera cheese. Some people fry in the pan, others bake it in the oven. In our opinion, each version is tasty, so it's worth experimenting all the more because it's a simple recipe.
1. Put a chopped fennel and a large amount of salt into a large bowl and lightly crush it until it begins to soften.
2. Put hot onions into the hot oil, fry them until glazed and then add the fennel, spinach leaves, chopped mint and pepper. Mix ingredients thoroughly with each other and fry until the spinach leaves are soft.
3. Spread the puff pastry and divide it so that you get two uneven parts. The smaller one will be placed on the top, the more we lecture the bottom and the sides of the heat-resistant vessel or plate. It is important that the bottom part of the dough can be wrapped at the top, so there must be a good supply left on the sides of the dish.
4. If necessary, the dough pieces can be rolled out slightly.
5. We put a larger dish in a heat-resistant dish, lightly lubricate it with olive oil and apply all the previously prepared stuffing. Spread it evenly and put a smaller piece of cake on top. Now wrap the sides of the bottom part of the dough tightly connecting them to the top piece of dough. The top of the dough also lightly lubricates with olive oil and possibly with egg.
6. Bake marathopite in an oven preheated to 180 degrees for about an hour. If you would like to bake it in a pan, then the stuffing cake should be quite flat. We cook them on strong fire in a large amount of olive oil.
Καλή όρεξη!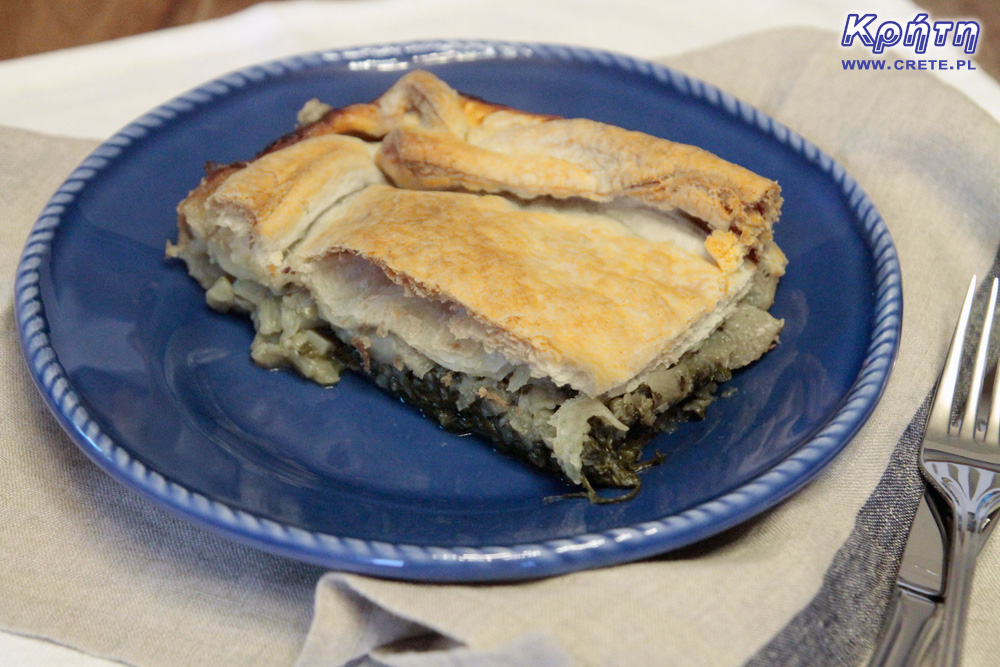 Data publikacji:
Data modyfikacji:
Wszystkie treści i zdjęcia występujące w serwisie są naszą własnością.
Wykorzystanie ich w dowolnej formie wymaga pisemnej zgody autorów.