Mavromatika beans (black eye) with spinach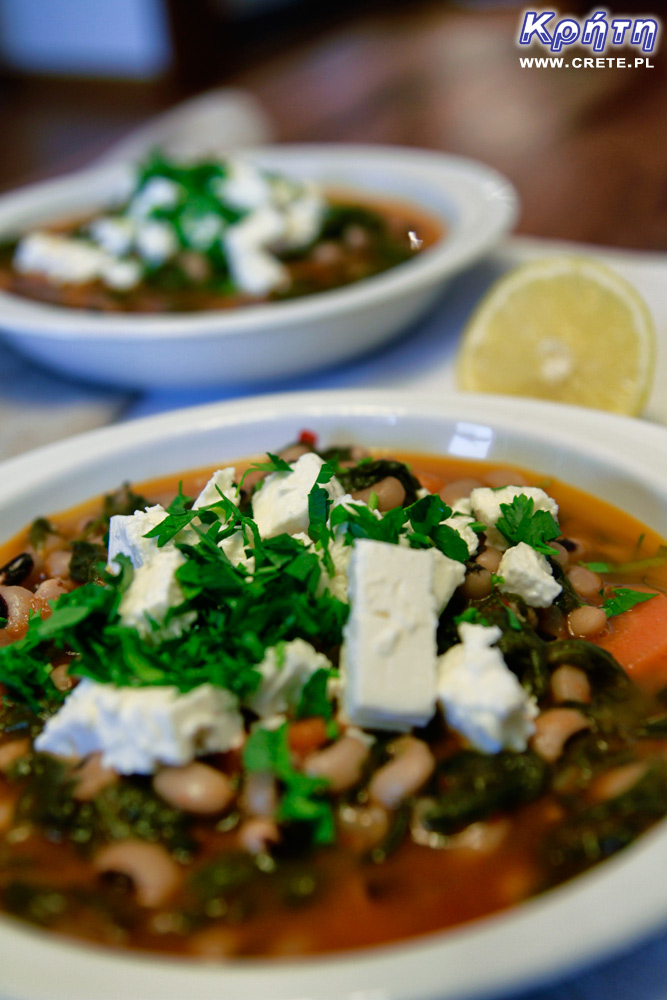 Ingredients
about 300 g dry beans, black eye

1 bay leaf

1/4 cup of oil

1 medium chopped onion

1 carrot, cut into half slices

1/2 chopped red pepper

400 g fresh spinach

1 can of tomatoes or 3 fresh grated

salt, black pepper

chopped parsley

1 teaspoon breadcrumbs

lemon

Feta optional
Μαυρομάτικα με σπανάκι
Beans with spinach are another simple, traditional dish. The secret of its taste is cooking mavromatika beans with fresh spinach and tomatoes. Such a short composition occurs in the simplest and most orthodox version of this dish. However, it can be expanded to include other vegetables, such as carrots and peppers, thanks to which the dish will be even more aromatic and filling.
Mavromatika is a characteristic type of bean also known to us as the black eye. Beans must be pre-soaked and cooked until soft. Only then can you add the rest of the ingredients to it and cook it until it has the right consistency and taste. The dish cannot be too watery or too thick. It is better to add some water during cooking rather than pour it too much at the beginning. The small secret is to add a small amount of breadcrumbs at the end of cooking. It will thicken the sauce nicely and the consistency will be as it should be. We serve the ready dish with feta cheese, although you can eat it without it. Sprinkling lemon juice on a plate will further enhance the taste.
1. Pour dry beans with cold water and leave for about 10 hours. After this time, drain it, rinse it, put it in a pot and pour cold water again. We cook until soft with the addition of bay leaf for about 35-40 minutes. Finally, we pour water.
2. Heat the oil in a saucepan. Fry onions, carrots and peppers for about 5 minutes. After this time, add the spinach and continue cooking until the spinach softens.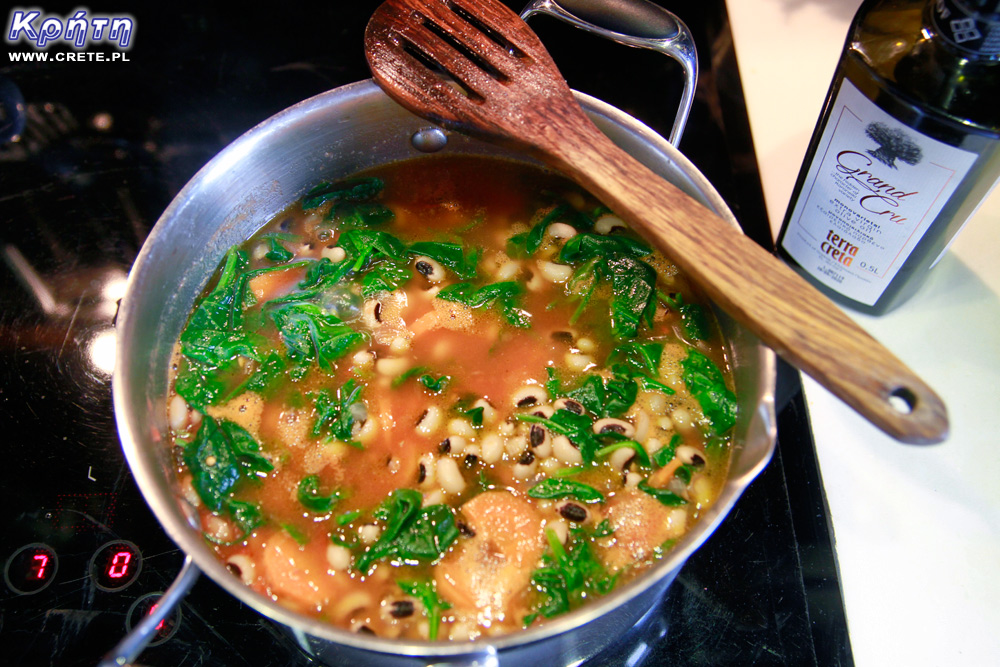 3. Add previously cooked beans, mixed (or grated) tomatoes and 3/4 cup of hot water. Salt, season with pepper, mix and continue to simmer for about 25 minutes until the sauce is quite thick. If the water evaporates too quickly, then add some hot water during cooking.
4. Just before cooking, add 2 teaspoons breadcrumbs and mix well.
5. After placing the dish on the plates, season with freshly squeezed lemon juice, chopped parsley and crushed feta cheese.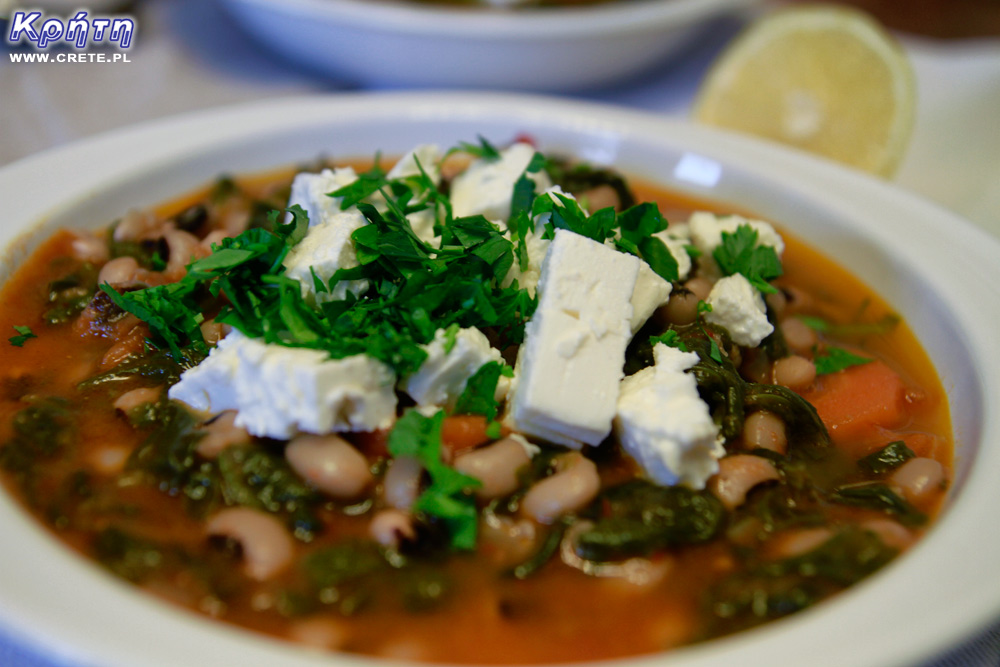 Data publikacji:
Data modyfikacji:
Wszystkie treści i zdjęcia występujące w serwisie są naszą własnością.
Wykorzystanie ich w dowolnej formie wymaga pisemnej zgody autorów.