Feta (Φέτα)
If the feta is only Greek
Since 2007, the name Feta is protected by international regulations and reserved exclusively for cheeses produced in specific regions of Greece using strictly defined ingredients based on the traditional method of production. Thanks to the regulations introduced in the EU, this name can no longer be used by producers from other EU countries producing "salted cheese in brine". Therefore, since then we can be sure that when buying feta we will reach for the original Greek product that will contain nothing but sheep's milk and possibly goat's, rennet and salt. In the composition of feta, we will not find preservatives or other "enriching" additives because the EU provisions clearly define the characteristics of feta. In addition, the Greeks themselves scrupulously and often control the companies that produce this cheese.
Feta cheese has gained international recognition and markets of many countries. Its unique taste is the result of a combination of sheep's milk, sheep's milk with goat's milk and traditional recipes of production: at least 3 months of maturing and draining whey without pressure.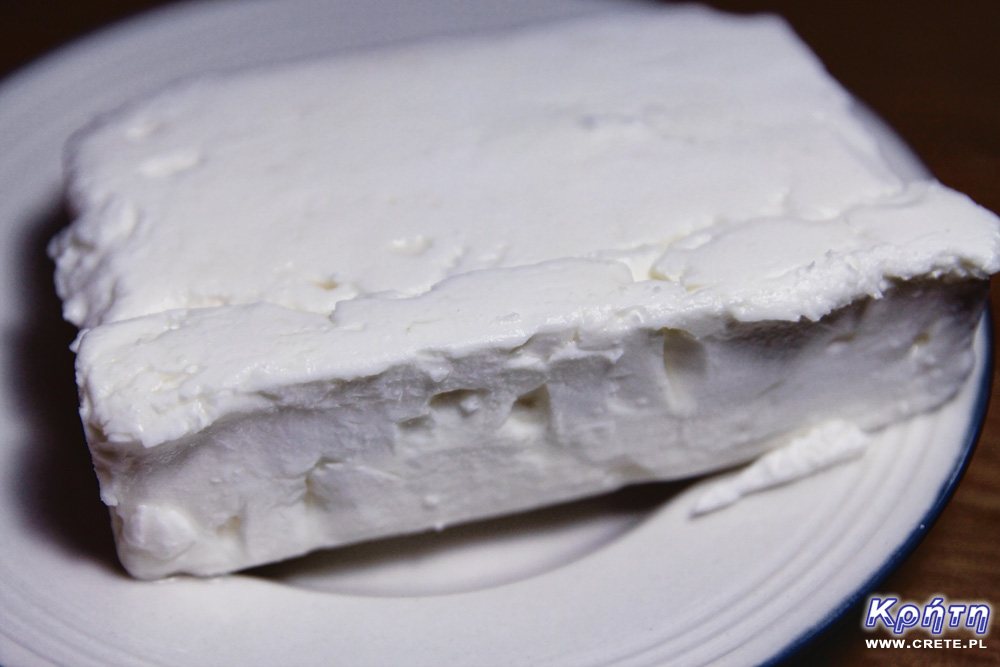 Seasonal grazing, which is the basis for breeding sheep and goats from which milk for the production of feta cheese originates, has made it possible to adapt to climate change. This led to the creation of small, undemanding and highly resistant local breeds of sheep and goats, able to survive in an environment that offers little food but has a very diverse quality, specific vegetation that gives the finished product a special taste and aroma.
Due to the fact that feta is very popular and liked in many countries cheese producers outside Greece have for a long time produced "feta". However, the taste values ​​of these products left much to be desired, as the producers used cow's milk for making cheese and did not follow traditional recipes of production. Only a few years ago, Polish "feta" could also be bought in our stores, but it was far from the original taste and characteristic properties of the original. A factor impossible to counterfeit by producers from outside of Greece and directly affecting the taste of feta were the living conditions of animals from which milk is obtained. The specific climate, food and natural environment in which animals live have proved impossible to reproduce in other parts of the continent.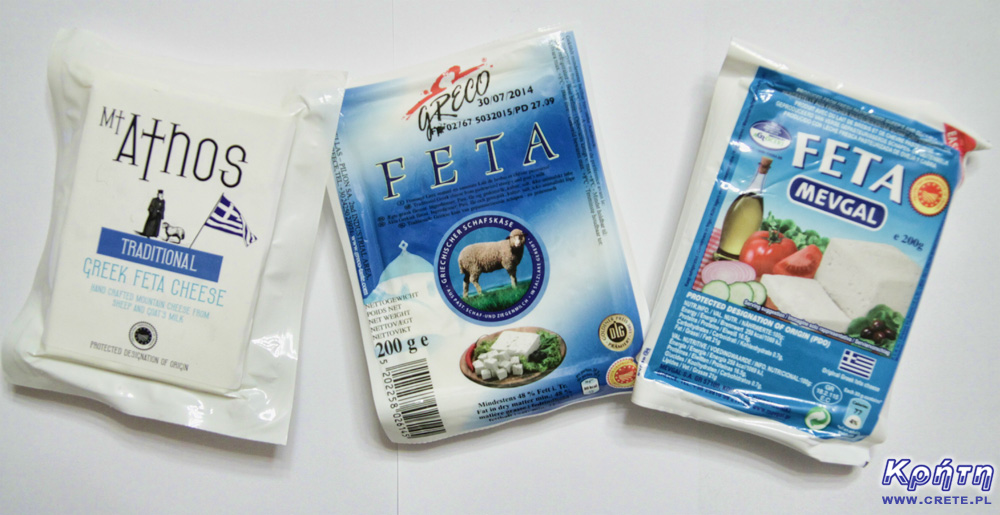 Above you will find several popular feta cheese brands available in Polish stores.
European battle for feta
The European dispute over feta was fierce because the interests of many companies clashed here. It took 12 years before it was finally considered that the name 'feta' is a protected designation of geographical origin for a particular cheese variety.
The beginning of the battle marks 1996, when at the request of Greece the name "feta" was registered as the name of origin for cheeses. Its registration was based on the "simplified procedure" by issuing a general regulation covering a list of such protected names in the countries of origin. At the same time, with this list, the EC Commission has drawn up a second list with unprotected generic names that are commonly used in the marketplace "from time to time".
A number of countries that have so far produced "feta" have reported that the name "feta" should be on the second list, which would allow them to continue production. However, based on consumer research, the Commission adopted the assumption that consumers name feta is associated with cheese produced in Greece, so there is no reason to change it into a generic name. This statement provoked a protest because, as it was claimed, white cheese in brine was also produced in a number of Member States, so the name feta should refer to a specific type of cheese, not only that produced in Greece.
In 1999, the decisive actions of Denmark, Germany and France led to the removal of the feta name from the register of protected designations of origin. At the same time, however, the Commission carried out a questionnaire regarding the perception of the feta name by consumers in the Member States. Thanks to it, it was ensured that the name feta did not bear the characteristics of a generic name, which in 2002 caused the re-entry of 'feta' in the register of protected designations of origin and geographical indications. This time the committee has well argued for its decision, indicating specific features that uniquely identify feta cheese.
Despite clear arguments, Germany and Denmark refused to accept this decision and further demanded that the disposition be repealed as a reason, this time giving formal allegations. However, at this point the Greeks have already won the battle for feta, because the European Court of Justice did not share the substantive objections and rejected the accusations of the German side, which argued that the quality and features of this cheese do not depend on the specific geographical environment. According to the Tribunal, feta owes its quality and main features to factors such as duration of sunshine, temperature range, seasonal and extensive grazing of durable and resistant breeds of sheep and goats and diverse vegetation that feeds these animals. At the same time, the Tribunal emphasized that feta cheese in the EU is sold with labels that refer to Greek culture and traditions. These labels, being part of the sales strategy, suggest a link between the name 'Feta' and Greece.
In 2007, a 5-year transition period ended, in which the use of the feta name was also allowed for products manufactured outside Greece. Since then, Feta cheese has been produced exclusively in Greece in the defined geographical area from sheep's milk or sheep's milk with a maximum of 30% admixture of goat's milk. This milk can only be obtained from local sheep and goat breeds that feed on specific vegetation. During the production of cheese, traditional recipes and production methods must be preserved. Producers from other EU countries after this time were obliged to change the names of their products.
Data publikacji:
Data modyfikacji:
Wszystkie treści i zdjęcia występujące w serwisie są naszą własnością.
Wykorzystanie ich w dowolnej formie wymaga pisemnej zgody autorów.