Malotira, mountain tea
When browsing the stalls with local products in Crete, you will certainly find malotira ( Μαλοτήρα ) on them, i.e. Moutain Tea. This popular plant known under the Latin name sideritis syriaca grows wild in the mountainous areas of Crete in the Lefka Ori massif, thanks to which it is devoid of pollution. malotira is one of many species of gentile, which is popular in the Mediterranean, the Balkans and the Middle East. Sideritis syriaca is a variation occurring only on Crete, and the specific smell of this dried plant and the flavor of the infusion are irresistibly associated with this island.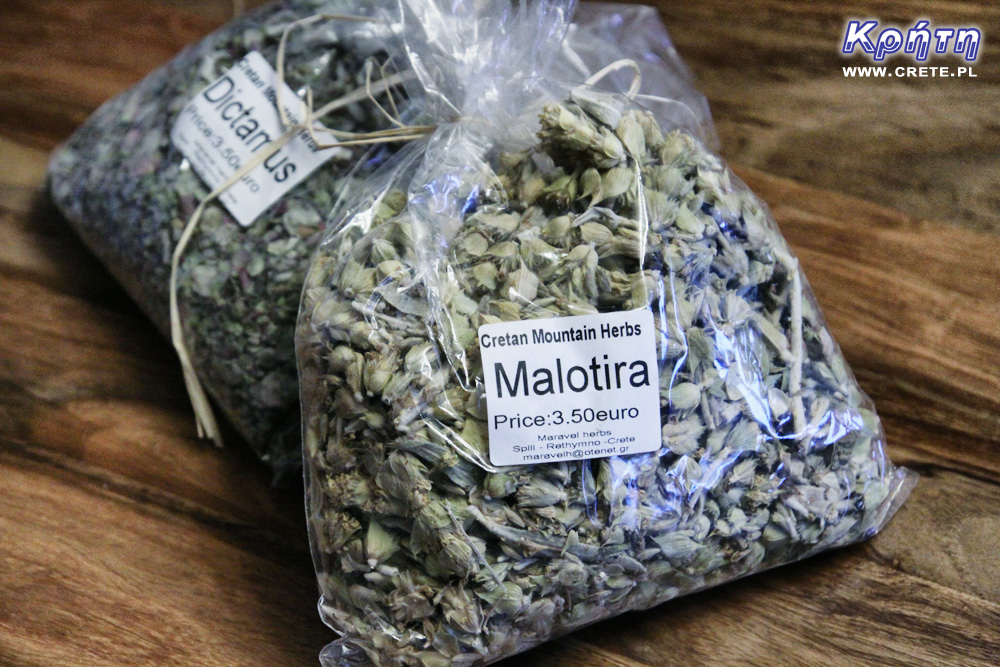 Known since antiquity
The Latin name comes from the Greek word σίδερο meaning iron. It did not come without a reason, because this plant is characterized by a rich content of this element. Its healing properties were known to the Greeks already in antiquity, when it was used primarily for the treatment of wounds received during fights. In addition, its consumption was recommended by the medics of the time to the soldiers because of the regeneration.
Iron and other valuable ingredients make the gentian tree one of the most prized herbs on our continent. Despite clinically confirmed medicinal properties, this plant is little known and not very popular in northern European countries. In Crete, infusion with malotiry is a traditional remedy for colds. But this is not the end of its positive properties. Anti-inflammatory and anti-bacterial action prevents the occurrence of many diseases including osteoporosis, hypertension or anemia. This tea lowers the pressure, which significantly improves the functioning of the circulatory system. It also strengthens immunity and at the same time inhibits its development in the case of infection. It also has a soothing effect on the nervous system or digestive system. It is also used for urinary tract infections and rheumatism. There were also tests on the gentian's action in the case of Alzheimer's disease, which showed that regular drinking of infusion from this plant leads to the withdrawal of disease processes.
Nowadays, this plant has been taken under the microscope also by scientists who confirmed its health properties and after carrying out solid research, no contraindications or side effects of its use were found. So it seems that drinking infusions from malotira is worth introducing to your everyday habits by purchasing it in Crete.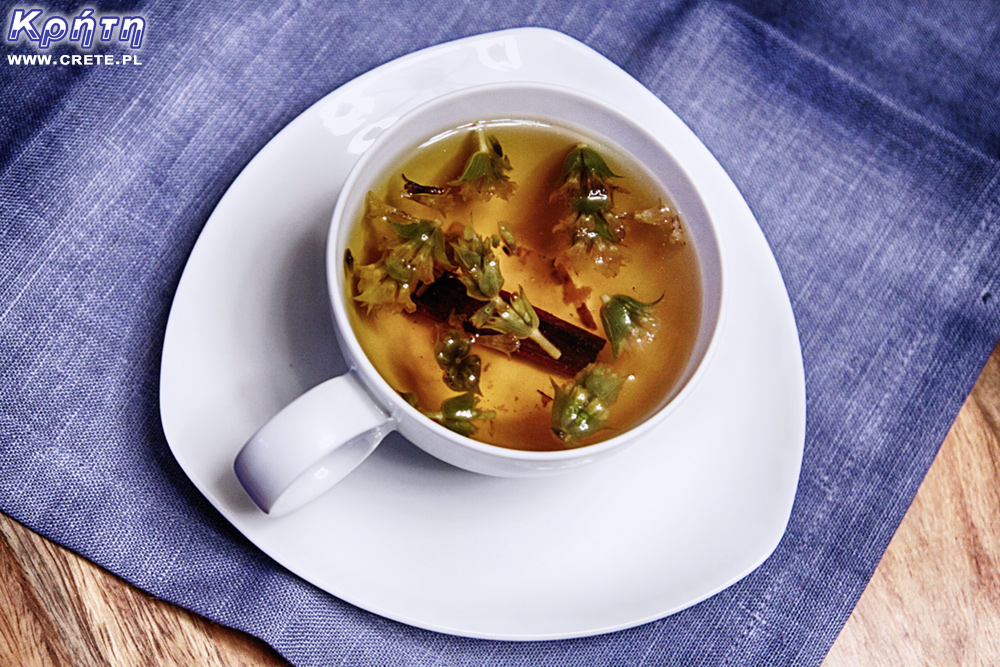 The way of preparation
In the Greek stores you can buy both the whole bush of this plant, and only inflorescences.
Only the most valuable part, i.e. flower shoots, is used to make beverages. The drink can be prepared in two ways. In the case of a cold to hot boiled water, put a few dried malotiry flowers and possibly a small piece of cinnamon stick. Brew brewed under cover for about 4 minutes. Then drain and possibly sweeten with honey.
If you want a stronger effect, prepare a decoction, i.e. cook flowers malotirs flooded for 3-5 minutes. After boiling and straining, you can add a few drops of lemon juice and sweeten with honey. This version will be more intense, you can drink it to strengthen the body.
We always bring malotira from Crete, and in the case of colds and fall chill we test its magical properties. However, if you have not brought it with you in holiday suitcases, we are pleased to report that our favorite kreta24.pl store is currently selling Cretan malotira collected in the Lefka Ori mountains. We highly recommend it!
Data publikacji:
Data modyfikacji:
Wszystkie treści i zdjęcia występujące w serwisie są naszą własnością.
Wykorzystanie ich w dowolnej formie wymaga pisemnej zgody autorów.