Limitations in the harvest of herbs in Crete
Dried herbs from Crete, which we have described recently, is one of the flagship local products. Unfortunately, apart from the aspect of their high quality and amazing aroma, it is worth noting that their collection also has a negative impact on the flora of Crete. So far, many people involved in the production of dried herbs did so in a way too intense and devoid of restraint. Often the amount of collected herbs was far too big in relation to personal needs. However, the situation may change, because with the beginning of this year, regulations regulating the collection of aromatic herbs in Crete came into force.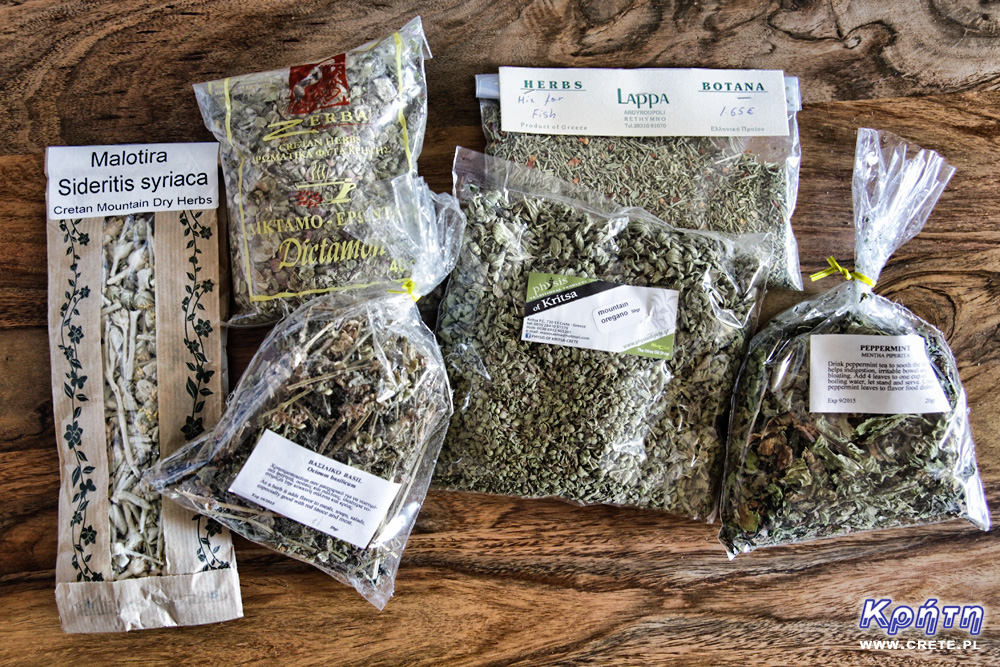 The applicable legal regulations introduce restrictions on the maximum weight of dried plants harvested by a single person. The directive (DAD ΒΛ45ΟΡ1Θ-ΥΡ9) issued by the Forestry Office and valid until 2018 specifies this value as 500 g of dried for individual use. Such restrictions are primarily to counteract excessive exploitation of natural vegetation, which is now too much depleted in many places.
Mrs. Polymnia Sklavaki (Πολύμνια Σκλαβάκη), Director of the Lasny of Chania, already notices many positive aspects resulting from the operation of the applicable regulations. One of them is that despite the general reluctance of the Cretans towards all kinds of legal regulations and imposed restrictions, many people report, however, to obtain appropriate permits. Of course, collecting plants is possible only outside protected areas (eg Natura 2000). Also agricultural crops are reported for registration, from which dried herbs are harvested (in such cases, the limitations on the size of the harvest do not apply).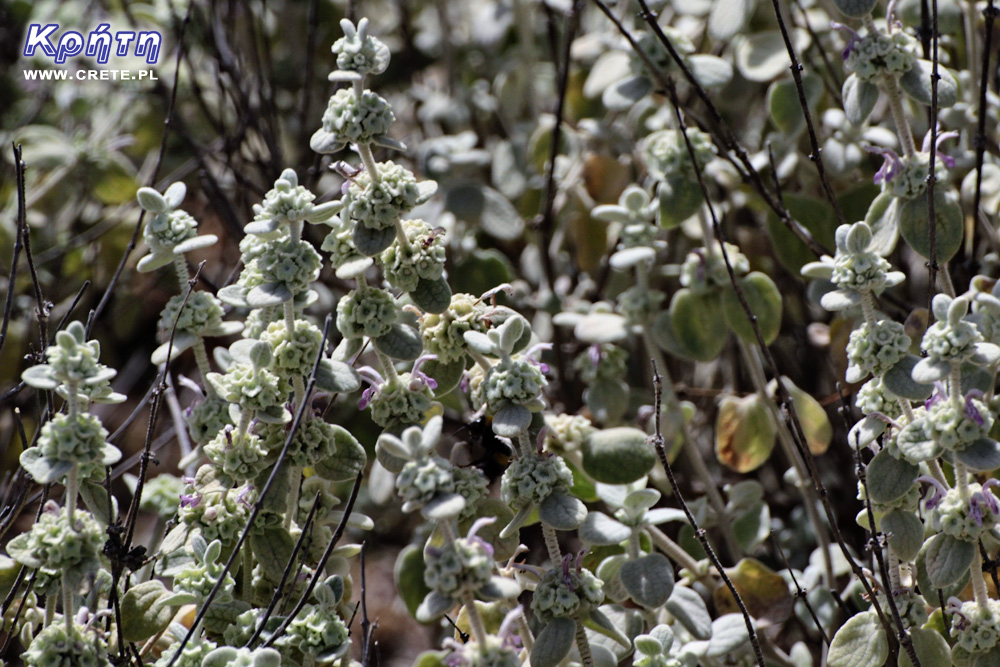 Despite the fact that we are hot fans of Cretan herbs, at the same time we are also hot advocates of the greatest possible protection of areas where they occur naturally. Only a rational way of collecting guarantees that in the next years we will be able to enjoy their flavors and aromas. It is also worth remembering that herbs are not only dried in cuisine and medicine, but also unique Cretan honeys (thyme).
If you are interested in this topic and would like to read the details of this regulation, we suggest you familiarize yourself with its content, which (in Greek) is available at the following address:
https://diavgeia.gov.gr/doc/ΒΛ45ΟΡ1Θ-ΥΡ9
You will also find more information on this topic in this article:
http://www.haniotika-nea.gr/kalliergia-votanon/
Data publikacji:
Data modyfikacji:
Wszystkie treści i zdjęcia występujące w serwisie są naszą własnością.
Wykorzystanie ich w dowolnej formie wymaga pisemnej zgody autorów.