Tsikoudia - raki in Crete
In Crete, driving and drinking raki is a deeply rooted tradition that is still strongly cultivated by a large part of the Cretans. This traditional drink with a very high alcohol content accompanied the inhabitants of the island during both merry and sad moments. If you are now in Crete, you have an excellent opportunity to spot the distillation of raki , because it is autumn when the alcohol is produced. In many places, the inhabitants jointly distilate raki . Often such unexpected meetings turn into a great feast, during which, of course, traditional Cretan music and dances can not be missed.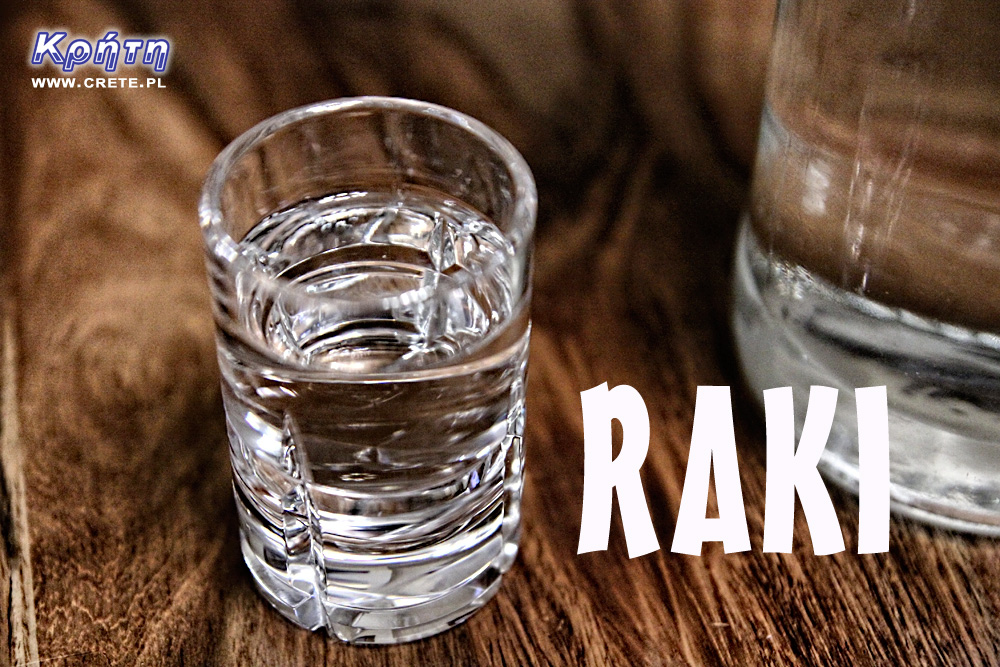 Boiler's feast
Kazanuata (καζανέματα) is just such a spontaneous festive celebration, during which the raki is distilled. The name of this holiday comes from the Greek word καζάνι - boiler, which is a direct reference to the installation used in the distillation process. Although this is the last stage of raki production, in fact this process begins much earlier.
For the production of raki , which is also called tsikoudia (τσικουδιά) in Crete, residues from wine production are used. Typically, these are pressed grape skins that still contain leftovers of sweet juice. The extrudates form the basis from which the mixture undergoing further fermentation is prepared. After about a month (from 20 to 40 days) the ready mash is poured into a huge boiler filled with water. The capacity of this vessel is usually counted in thousands of liters.
When the heated mixture reaches the boiling point, the final distillation process begins. After about an hour at the end of the evaporator, the first drops appear, which are almost pure alcohol. The first and last party of alcohol is rejected. These two parts of the distillate are colloquially called "head" and "tail". Only after a long time distilled raki reaches its nominal "power", which translates to about 40- to 65-percent ethanol content. Only this middle part of the distillate, called the "heart", is intended for consumption
Still warm liquor quickly goes to the glasses of neighboring neighbors. Often, random outpatient clinics are also invited to try raki . This tasting is usually accompanied by typical Cretan snacks such as dakosy, kalitsounia or baked snails.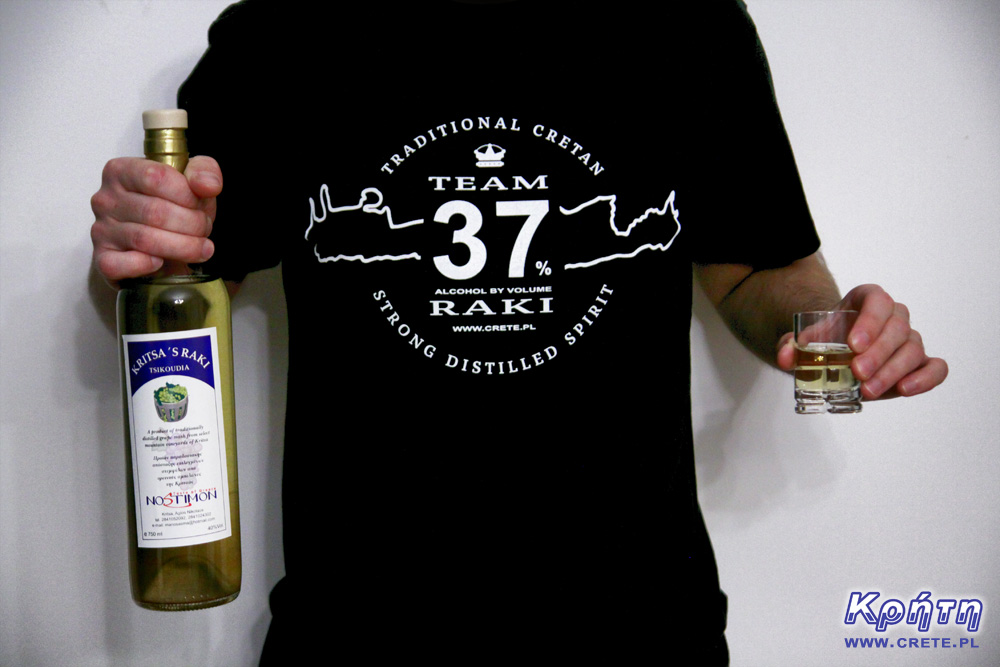 Rakomelo is raki with the addition of honey and cinnamon.
In the photo, an excellent drink from the Nostimon store located in the village of Kritsa.
The genesis of the name of raki
This alcohol is quite typical for countries in the Mediterranean. It appears on many Greek islands and in mainland Greece. Depending on the region and the method of production, it may appear under such names as: Tsipouro, Suma (Rhodes, Chios), Tsikoudia (Crete), Zivania (Cyprus). For some, it may be a surprise that its most common name has its genesis in the Arabic word عرق [ʕaraq], which means distilled. Some sources indicate that this name may refer to a different understanding of the word. Araq also means sweat - which according to some refers to distillation dripping slowly distilled alcohol.
Raki is widely available in Crete and even in the smallest supermarket you can easily find this alcohol on the shelves. Typically, these are local "brands" that were distilled on site. Cretans are happy to treat tourists and guests with this drink. In traditional taverns, glasses of raki often appear after a meal. Of course, this is not added to the invoice. Do not be surprised if the raki appears as a form of sealing various types of purchases, eg oil or other local products. You should not refuse then ...
Data publikacji:
Data modyfikacji:
Wszystkie treści i zdjęcia występujące w serwisie są naszą własnością.
Wykorzystanie ich w dowolnej formie wymaga pisemnej zgody autorów.