Rizogalo (Ρυζόγαλο)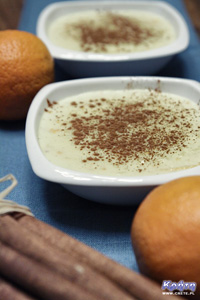 Components
50g of Arborio rice

600 ml of milk

30g of sugar

⅓ teaspoons of vanilla extract

opened skin with orange or lemon
Rizogalo is a creamy Greek pudding prepared on the basis of rice and milk. Since these two components behind the name of this dish: ρυζι - Ream - rice; γάλα - gála - milk. An addition that will enrich the taste can be orange or lemon peel, which we add during cooking. Rizogalo ideally suited to the form of dessert, snacks during the day or as an addition to breakfast.
The preparation of this dish will be best served with a short round rice. The Greeks use a rice variety called γλασέ ( glase ) for rizogalo . It is similar to the arborio variety, which can also be used for rizogalo.
There are two ways to cook rice. Some of the Greeks first boil rice in a small amount of water, and then it floods with milk and boils again. The second part (generally older Greek women) cooks rice in a large amount of milk. It's best to try both schools, but choosing the first way you need to remember to use only half of the milk from the following proportions. In addition, some add eggs to the rizogalo, but it is not an essential ingredient.
In some Greek recipes, corn flour is used for thickening, but this is not necessary, because the starch released during rice cooking will also give a creamy consistency. Preparing rizogalo is quite time-consuming and requires constant attention, because it is very important to cook the rice with milk at low temperature while making sure that the milk does not start boiling and the rice does not stick to the bottom of the dish.
1. We start the preparation of rizogalo from rinsing rice in cold water.
2. Then, in a pot with a thick bottom, we heat rice and milk by setting medium fire. It should be stirred constantly so that the rice does not stick. You can not allow milk to boil, so if it reaches the critical point just before boiling, we reduce the heat and cook for 30-40 minutes, stirring occasionally. At this stage you can add a crust of orange or lemon peel.
3. After this time, add sugar and vanilla extract and mix until sugar dissolves. If the rhizogalo is not thick enough, it can be thicken by adding a teaspoon of corn flour dissolved in a small amount of water. After adding the flour you have to rizogalo boil a few moments until it thickens.
4. Put Rizogalo into bowls and sprinkle with cinnamon. We serve hot, at room temperature or straight from the fridge.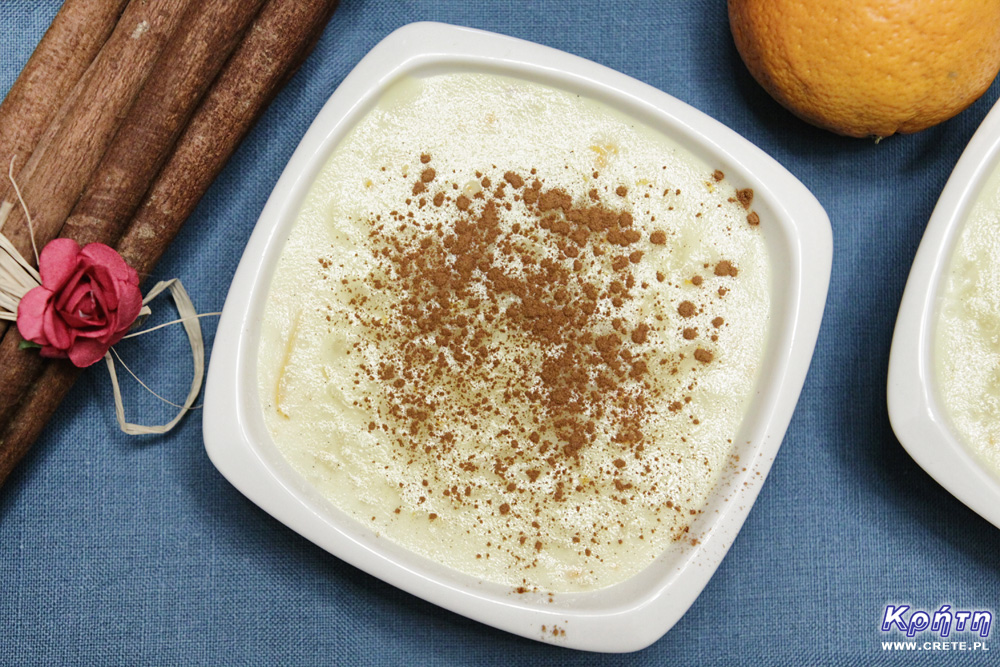 Data publikacji:
Data modyfikacji:
Autor Gosia
Wszystkie treści i zdjęcia występujące w serwisie są naszą własnością.
Wykorzystanie ich w dowolnej formie wymaga pisemnej zgody autorów.