Cherries in syrup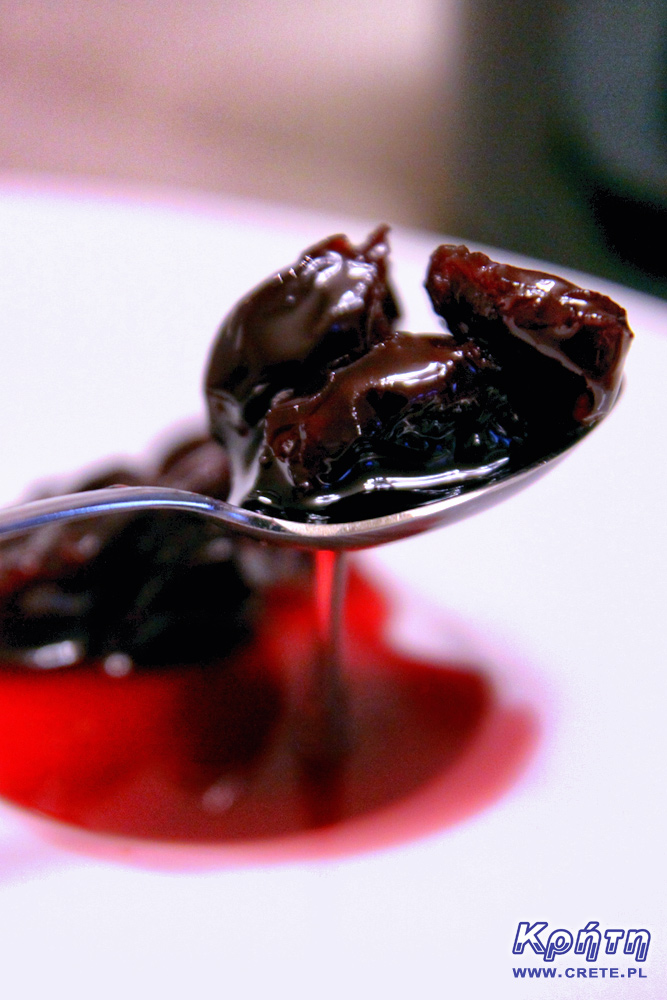 Components
500 grams of cherries

1 kg of sugar

1 lemon
Βύσσινο γλυκό του κουταλιού
Recently, we wrote about Glyka tou koutaliou , fruit and vegetables in very sweet syrup. In Greece you can buy ready-made preserves, sometimes you can try them in the tavern. However, it is worth trying your hand and prepare your own jars with such delicacies. One of the more well-known and popular recipes is the one in which the bases are cherries.
Currently, they are still available for sale, so we strongly urge you to prepare these fruits in thick and sweet syrup. They will later be an excellent finish for desserts, an addition to granulated cheese, yoghurts or beverages.
The sugar content in the original recipe is considerable, so if you are afraid of this amount of sugar in sugar, you can of course add a bit less. When preparing a syrup, the task will be simplified by a confectionery thermometer, so it is worth to buy it.
1. We wash the cherries, we stone, and keep the seeds for later use. Then lay the fruit in layers in a deep pot, pour sugar on each layer and leave in a warm place for 4-5 hours.
2. After this time, pour a glass of water into the cherry. Pips are put into a gauze, we tie and put the package in a pot with cherries. We cook, mix all the time, collect the foam that arises. The cooking process should be quite fast and it is worth to measure the temperature of the syrup from time to time.
3. When it reaches about 115 degrees C, pour 1-2 tablespoons of lemon juice and cook for 3 minutes all the time removing the foam. When cooking, be careful that the syrup does not become too thick and that the sugar does not burn.
4. Fill previously prepared jars with cherries and fill with syrup so that the fruits are completely immersed in it. We tightly close.
Such prepared cherries can be stored at room temperature for many months.
Καλή όρεξη!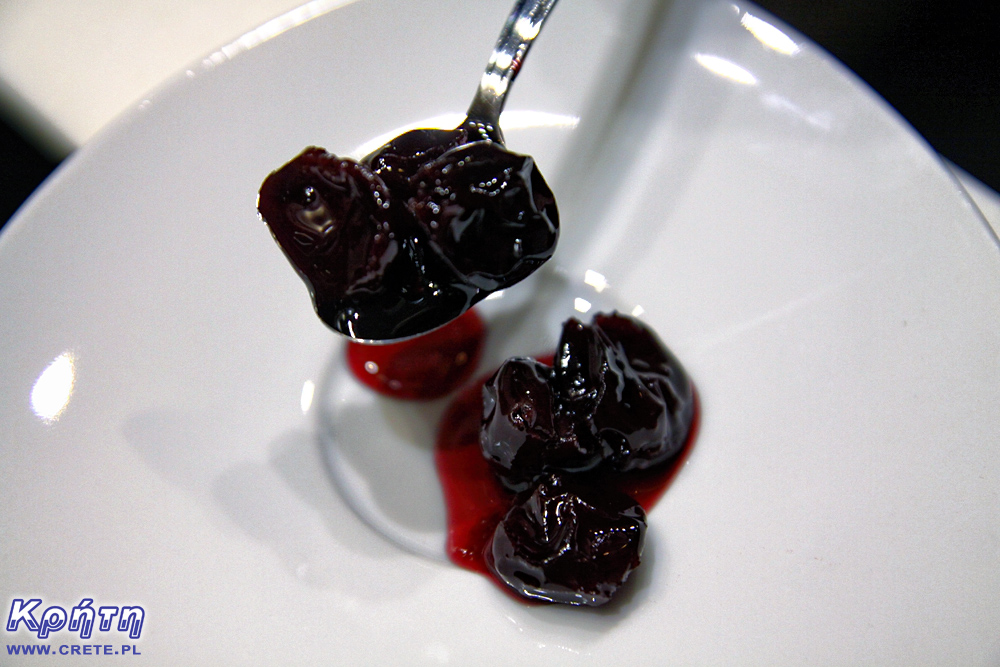 Data publikacji:
Data modyfikacji:
Wszystkie treści i zdjęcia występujące w serwisie są naszą własnością.
Wykorzystanie ich w dowolnej formie wymaga pisemnej zgody autorów.