Lemon halvas with coconut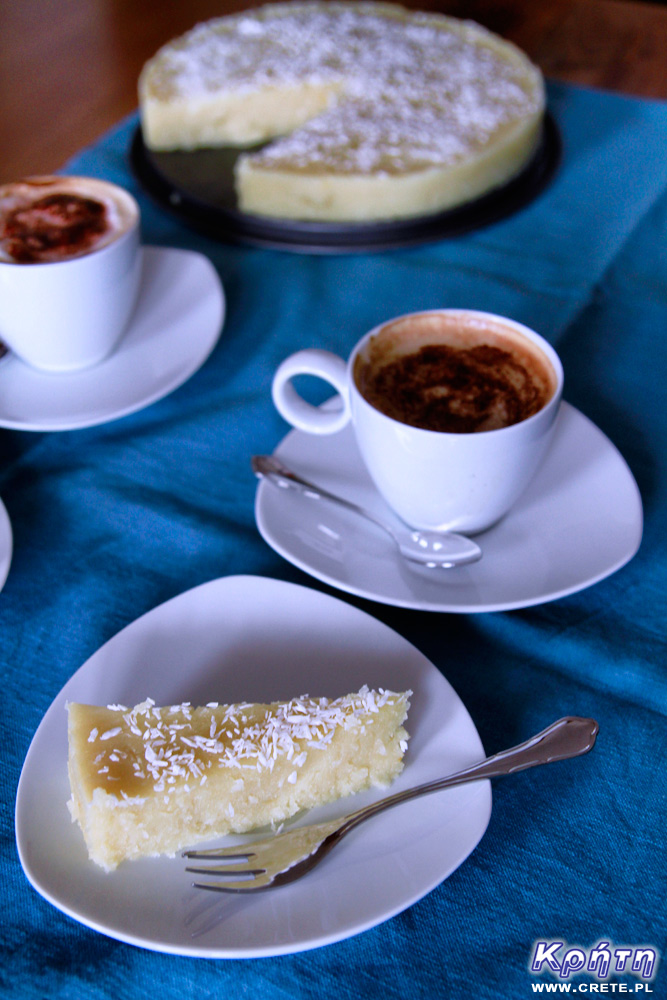 Ingredients
1 cup olive oil or oil with oil

2 cups of semolina (small cup and thick cup)

3 cups of sugar

4 cups of water

3 large lemons

1 cup coconut + some to sprinkle
Halvas is a traditional Cretan semolina dessert, present on tables most often during the fasting period. However, we have sometimes received halvas in taverns as "free" added to the bill in completely no fast time :) You have to admit that the light lemon flavor, despite the addition of a large amount of sugar, makes this dessert pleasantly refreshing even on hot days. Coconut flakes add flavor, which is a perfect complement here.
We have already written a bit about halvas itself when presenting the orange halvas recipe. Let us remind you that this dessert does not require baking, only cooling in the fridge after cooking. Each halvas consists basically of four basic ingredients: semolina, oil, water and sugar. Only various additives determine the final taste. They can be almonds, raisins, nuts, peels or citrus juice, cloves, cinnamon.
The traditional halvas recipe is defined as 1: 2: 3: 4 which means the following proportions of ingredients:
1 serving of fat (oil or oil), 2 servings of semolina, 3 servings of sugar and 4 servings of water. Depending on the amount you need to prepare, you measure the proportions with cups, mugs or larger sizes. Of course, for larger portions than cups, you also need to increase the number of additions. We measure out portions with cups in the recipe. The ingredients listed below give you the quantity in the cake tin.
1. With lemons, wipe the peel on a fine-mesh grater. Then put the grated skin into a saucepan, pour water, add sugar and bring to a boil. We don't add lemon juice here, because halvas will take on a bitter taste! After boiling, reduce the gas and gently heat the resulting syrup for about 5 minutes.
[GaleriaKw = halvas-lemon-gallery-1 = 0, title, description = 0]
2. Warm up the oil in a large pot and pour in semolina. Then stir constantly (oven power about 60-70%) for 5 minutes. You can't stop mixing so that the semolina does not burn.
[GaleriaKw = halvas-lemon-gallery-2 = 0, title, description = 0]
3. After this time, reduce the heat and pour the prepared syrup very carefully. Warning! The syrup may start to boil and spray abruptly!
4. Then pour in the previously prepared coconut flakes and continue to stir while continuing to heat the pot.
5. Initially, mixing is easy, but the semolina quickly thickens quickly, so mixing becomes difficult. At this stage, it's a good idea to have a second pair of hands to help. At the end, the mass must be very thick.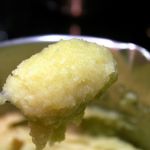 Gdy semolina już będzie bardzo gęsta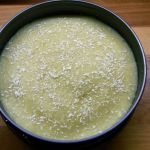 Przekładamy ją do formy i wstawiamy do lodówki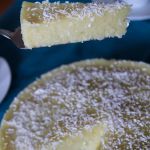 Najlepszy deser!
6. Then put it into the previously prepared form, smooth and sprinkle with coconut flakes. Then put in the fridge for at least 2-3 hours.
7. We store Halvas in the fridge and serve chilled.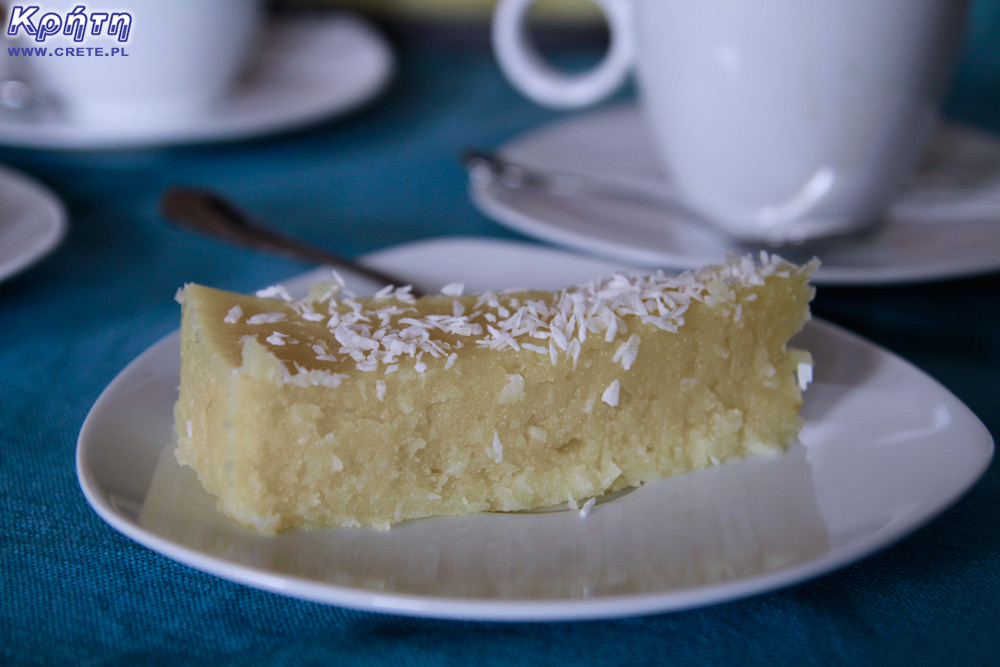 Data publikacji:
Data modyfikacji:
Wszystkie treści i zdjęcia występujące w serwisie są naszą własnością.
Wykorzystanie ich w dowolnej formie wymaga pisemnej zgody autorów.