Halvas, orange-almond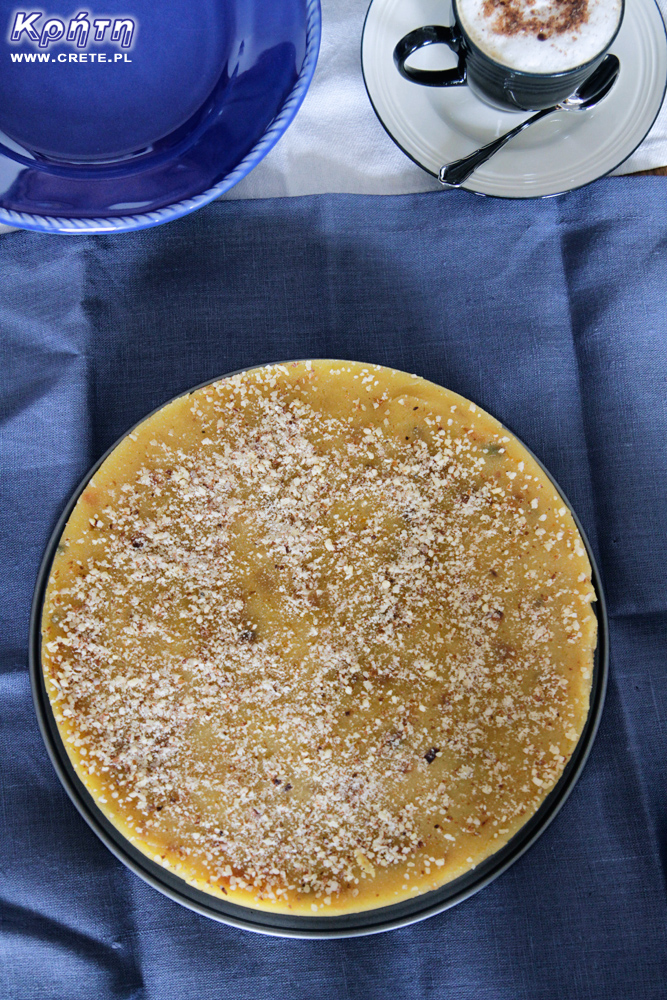 Components
70 g almonds in flakes


1 cup (150 g) of sunflower oil with oil (in the proportion of half and half)

1 cup 160 g thick semolina + 1 cup 160 g fine semolina (2 cups in total)

3 cups of sugar

2 cups of water + 2 cups of fresh orange juice (4 cups in total)

1 cinnamon stick

pinch of salt

some ground cinnamon

1 teaspoon vanilla extract

grated skin of one orange

optionally a bit of chopped almonds to sprinkle on top
Χαλβάς σιμιγδαλένιος
Halva is a traditional Greek dessert made on the basis of semolina *. Despite the convergent name, it should not be confused with typical sesame halva, which you can buy in stores (or also make it yourself). Halva is traditionally hosted on Greek tables during the fast period, although this dessert can also be found in taverns beyond this period. It is very sweet, fattening and quite heavy, so do not overdo it with the size of the portion. Halva does not require baking, and after preparation it should be stored in a refrigerator and served chilled.
To prepare halva you need four main ingredients: the aforementioned semolina, olive oil, water and sugar. To this basic base the Greeks add various additions: almonds, raisins, nuts, peel and citrus juice, cloves, cinnamon. It is worth knowing that in the most traditional form, the halva contains only cinnamon, sometimes almonds. However, we like the best halva with the addition of citrus, which slightly breaks the sweet taste.
The traditional recipe for halva is described as 1: 2: 3: 4, which is a direct reference to the proportion of ingredients. It is easy to remember: 1 portion of fat (oil or oil), 2 servings of semolina, 3 servings of sugar and 4 portions of water. Greeks usually separate the semolina in olive oil separately and prepare the syrup based on water, sugar and spices. Our recipe in this respect is slightly different from the traditional implementation, because all the ingredients are gradually mixed in one pot. There is no need for separate syrup preparation here.
In this recipe, to get the orange flavor you need fresh orange juice (2 cups) and grated skin with one orange. In order to match the proportion of fluids in relation to the other ingredients (4 cups in total), you need to add two cups of water to two cups of juice.
Regarding the fat used, it can be oil, sunflower oil or a mixture of both.
*) Semolina is made when durum wheat is ground and looks like ordinary semolina. We use both fine and coarse-grained to prepare halva.
1. We moisten the almonds on a dry pan for light browning.
2. In a separate pot warm up the oil with olive oil, add both types of semolina, cinnamon stick, a pinch of salt, cinnamon powder. We heat these ingredients for 5 minutes on medium heat while stirring. Remember to not interrupt the mixing so that the semolina will not burn. Burnt bitterness and dessert will not be successful.
3. After 5 minutes of continuous mixing, add the remaining ingredients: sugar, orange juice, water, grated skin with 1 orange and vanilla extract. All components are constantly mixed and constantly heated.
4. As the mixture grows, Semolina increasingly absorbs water and becomes more and more dense. Before it thickens, add the hardened almonds and continue mixing until a very thick puree is obtained. At the end, mixing becomes more and more difficult and you have to put some strength in them.
5. At the end pull out the cinnamon stick added at the beginning, and the mixture should be put into a cake tin or molds for the grandmother with a hole and let it cool.
6. Halva can be sprinkled on top with almonds (grated or flaked). Finally, after cooling, put it in the fridge and cool for at least 1.5 hours. We keep Halvas in the fridge and serve it as cool.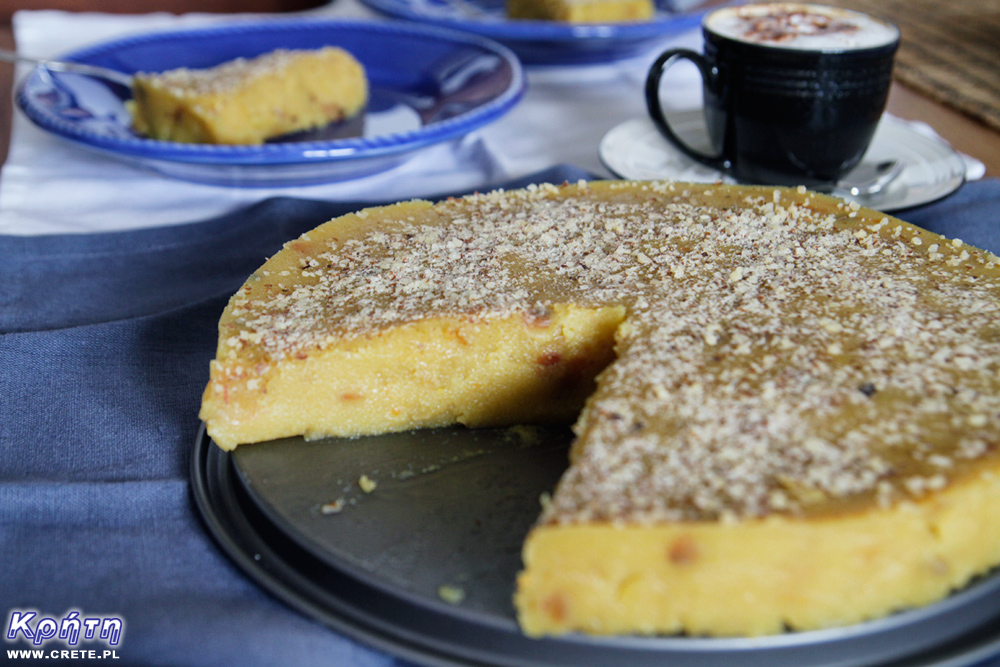 Data publikacji:
Data modyfikacji:
Wszystkie treści i zdjęcia występujące w serwisie są naszą własnością.
Wykorzystanie ich w dowolnej formie wymaga pisemnej zgody autorów.