Dictamus tea
Origanum dictamnus plant is another flagship product of Crete, also known under the names: Dittany, Δίκταμο, hop majoram, Dittany of Crete or Cretan dittany. It is a perennial crop plant occurring in natural environment only in Crete. Over the centuries, many gatherers have died or injured during attempts to obtain a plant, because it occurs on quite hard to reach areas. Its 20-30 cm bushes are most easily found on limestone mountain slopes, in ravines and on cliffs.
Its broad health properties have led to the fact that it has become a well-known and readily bought plant by tourists visiting Crete. Unfortunately, however, nowadays, as a result of excessive exploitation, obtaining dictamnus becomes more and more difficult. The Cretans, to keep this useful plant in its natural environment, protected it with legal protection. In 1997, it was placed on the IUCN Red List of Endangered Species, which allows us to hope for the restoration of its natural range.
The appearance of this plant is so characteristic that if you see origanum dictamnus for once you will be able to recognize it in the future. Stems and small round leaves are covered with white hairs forming a kind of delicate fur. Due to such an attractive appearance and thanks to the beautiful flowers of origanum, dictamnus has also become an ornamental plant eagerly grown in home gardens.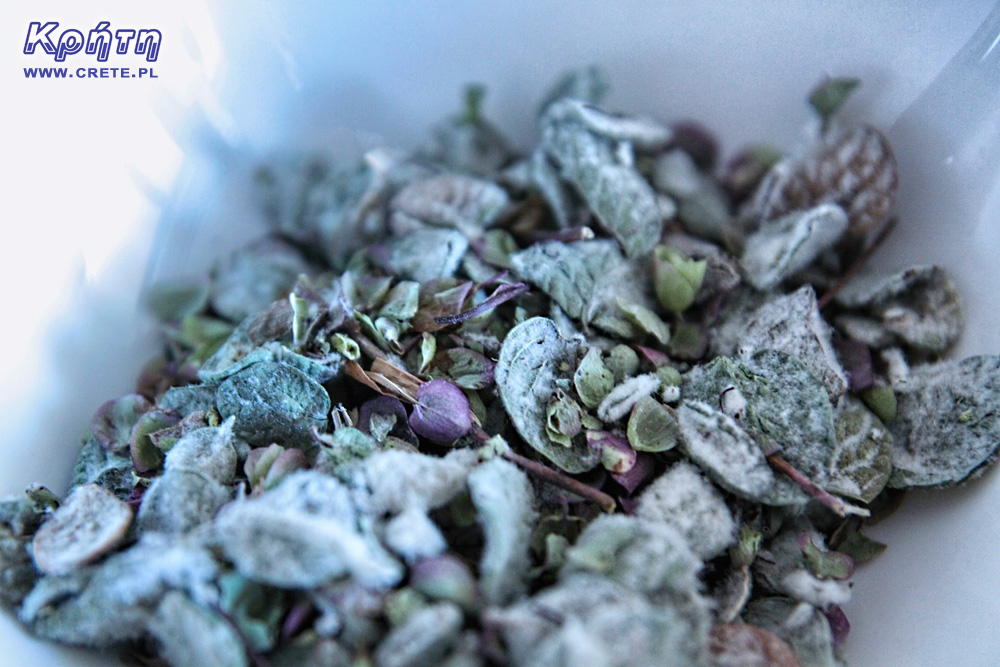 The ancient gift of Zeus
Origanum dictamnus was already known in antiquity, where the plant was treated as a panacea for most ailments. Even then, the Cretans, to have a long and healthy life, drank the brew prepared from it. This custom has survived to modern times and is part of the diet of the inhabitants of this beautiful island.
The ancient Cretans believed that Zeus gave this plant as an expression of gratitude to the inhabitants of the island on which he grew up. Recommendations for its application were included in guidelines written by, among others, Hippocrates, who believed that he cures ailments such as: stomach pains, gastrointestinal and nervous disorders, headaches and he recommended her to disinfect wounds. As the legends tell, the beneficial properties of origanum dictamnus were discovered by accident. According to legend, goats have been helped, with very interesting behavior observed. Injured animals instinctively sought for this plant to receive therapeutic substances contained in it by chewing the leaves.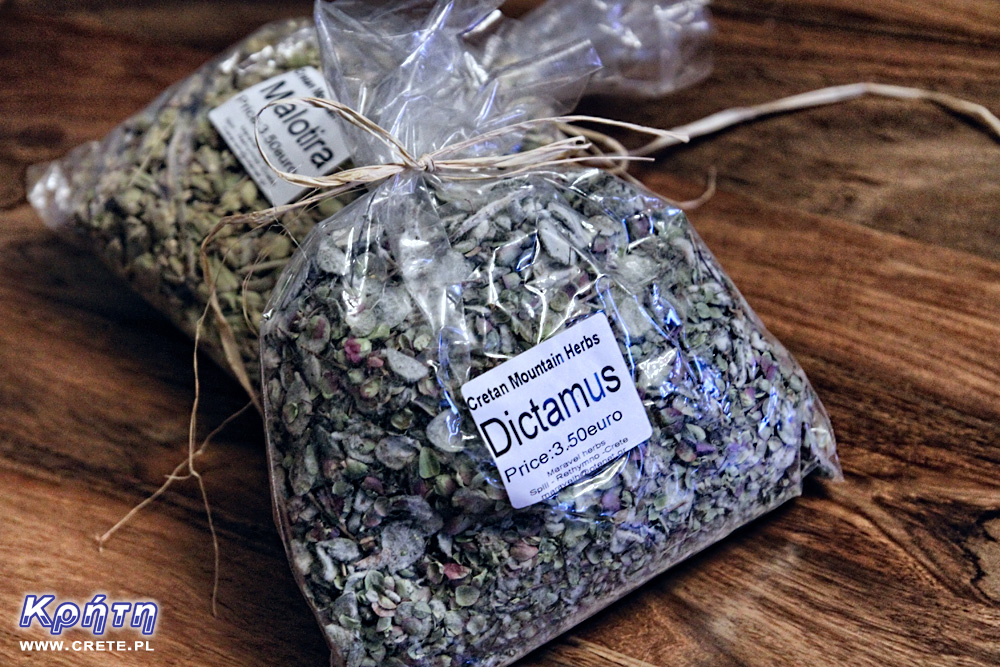 Contemporary applications
Although a few years ago, the world went through a rumor about an alleged cholesterol-lowering effect, but we did not find any confirmation of this information. Much closer to the truth are other contemporary recommendations for the relief of such ailments as coughs associated with colds, stomach and intestinal disorders, inflammation. According to some sources drinking infusion from this plant also helps with menstrual pain, hypertension and has a diuretic effect.
Origanum dictamnus is also used in the manufacture of tinctures and for the production of natural cosmetics for skin care. Tea from this herb is considered an aphrodisiac that newlyweds drank. It also produces essential oils and incense.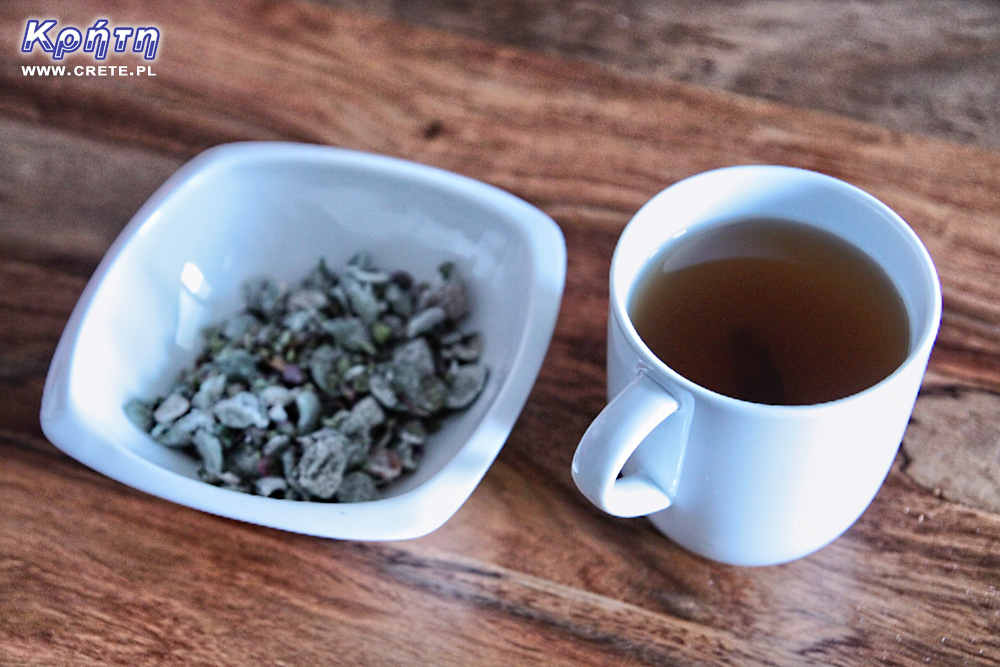 The brew has an original herbal slightly spicy flavor, which intensifies with the amount of dried used to make it. That is why it is necessary to remember to take a relatively small amount, about one teaspoon of dried leaves. If the original taste does not appeal to you, you can experiment with the addition of honey, a few drops of lemon or a piece of cinnamon bark.
The healing properties of this herb were also appreciated by modern scientists of the Cretan University. The professors of medicine and biology of this university have developed fully natural flu and cold tablets, which include, among others, Origanum dictamnus. Probably this drug will be available this year in European and American pharmacies. He is currently awaiting official approval by the Greek Pharmaceutical Organization.
Data publikacji:
Data modyfikacji:
Wszystkie treści i zdjęcia występujące w serwisie są naszą własnością.
Wykorzystanie ich w dowolnej formie wymaga pisemnej zgody autorów.