Gonates, or climbing Plakias
If you will be in Plakias one day, you will definitely pay attention to the characteristic monumental rock located at the eastern end of the beach called Paligremnos. These cliffs are known under the name Gonates (Greek γονατάς knee) and rise on the peninsula called Kakomouri. The genesis of the name Gonates should be sought in the Greek epic of the eleventh century, in which the main character Basil Digenis Akritas knelt down here to drink water from the source.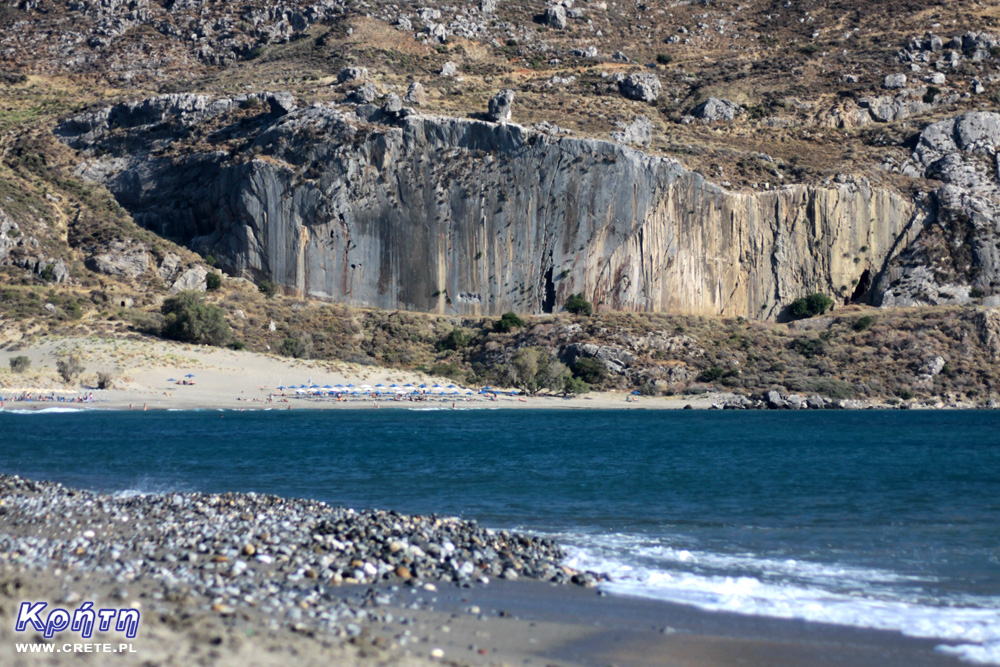 These huge, smooth vertical cliffs rising to a height of about 80 meters are one of the better places for practicing rock climbing in Crete. If you come closer to this impressive rock you will see several paths leading upwards and marked with embedded spits constituting belay points for climbers.
If you do not intend to climb this rock, you can take a small walk along it. While walking this path several times you will have to go close to the edge of the cliff, which can be a problem for people with height anxiety. For this reason, a trip to this place is not recommended during windy or rainy weather.
Wandering along the cliff after a few minutes, we come to the rock tunnel that led to the marina, where still in the period of World War II, coal was mined on the ships mined in the old mine at the beginning of the path.
Gonates cliffs in the period from September to January also cause an unusual phenomenon. During each full moonlight reflects in a strange way from the surface of the water and falls on the naked Gonates rocks. This glow attracts many large squid to the beach that swim very close to the shore. This phenomenon is diligently used by local Greeks who are keen on hunting these animals at this time.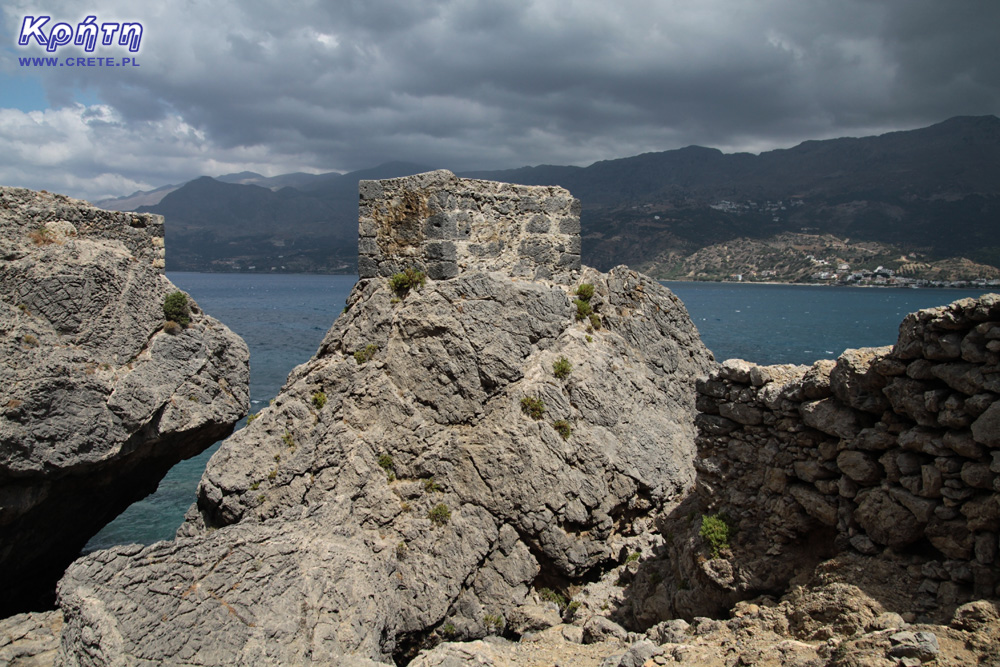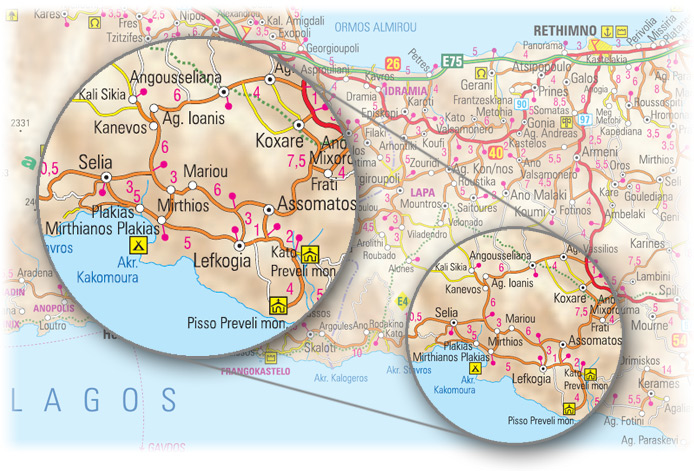 Data publikacji:
Data modyfikacji:
Wszystkie treści i zdjęcia występujące w serwisie są naszą własnością.
Wykorzystanie ich w dowolnej formie wymaga pisemnej zgody autorów.