Cretaquarium
Cretaquarium is the largest and most modern aquarium in Europe operating since 2005. Together with the Hellenic Center for Marine Research (HCMR), which it belongs to, Thalassocosmos is the largest marine research center. It offers a unique opportunity to get acquainted with the wonderful and diverse underwater world of the Mediterranean. As part of HCMR, Cretaquarium promotes and disseminates scientific knowledge about the marine world, with particular emphasis on the seas surrounding Greece.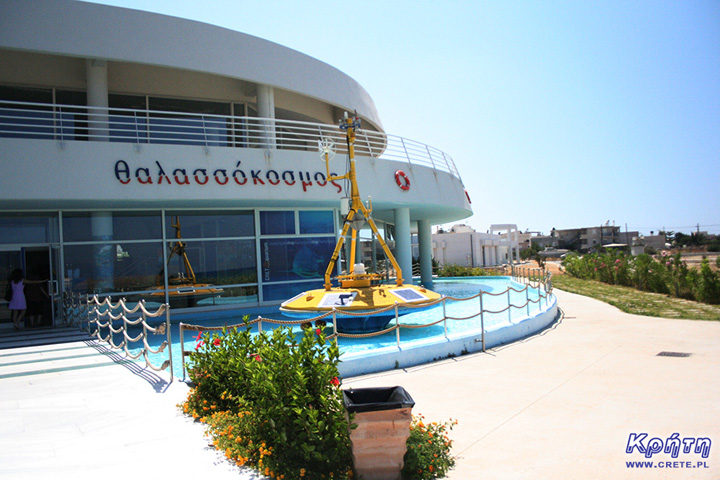 After a thorough renovation carried out in 2008-2009, the Cretaquarium exposition has been enriched with new aquariums, in which new species of marine fauna and flora are presented. Educational programs available to visitors have also been modernized. At an area of ​​1600m kw, there are currently 60 aquariums with a capacity from 125 liters to as much as 900,000. In total, they are filled with 1.7 million liters of seawater. Visitors have at their disposal as many as 100 trained observation points, where they can view the lives of 2,500 different marine animals that are carriers of 250 species. The largest spherical window has dimensions of 9 x 2 m.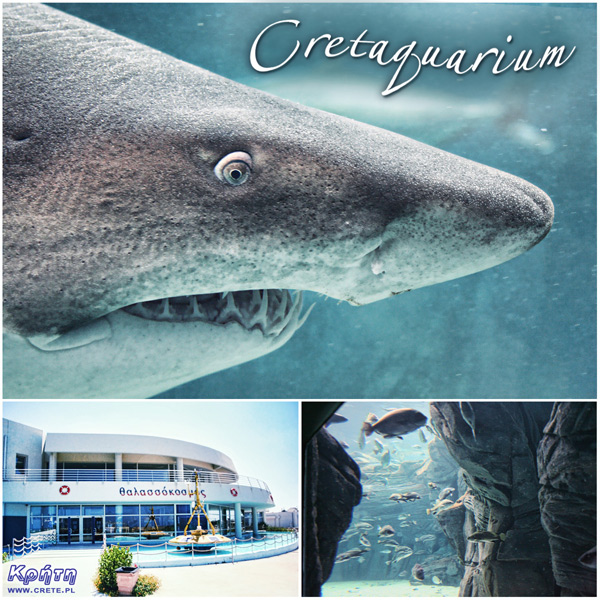 Cretaquarium is also equipped with touch screens, periscopes, microscopes and remotely controlled cameras placed in aquariums. Audioguide can be rented at the entrance to the area. It's a small device that can be very helpful when you are exploring, working in 9 languages ​​in a similar way to a mobile phone. Cretaquairum also offers the possibility of booking an individual guided tour. This person, who speaks English, French and, of course, Greek, will talk about the attractions of this place.
Cretaquarium is located in the north-western corner of the former American military base located in Gournes. This town is located several kilometers east of Heraklion - the capital of Crete. It is worth taking into account in your holiday plans a visit to this interesting place, the more so because it is very conveniently located and well communicated. Cretaquarium is probably the best-marked tourist attraction in Crete. Signposts leading to this place are found in many areas of Crete. Personally, we found them in even very distant places located in the western part of the island. It will not be an exaggeration to say that all roads in Crete lead to Cretaquarium.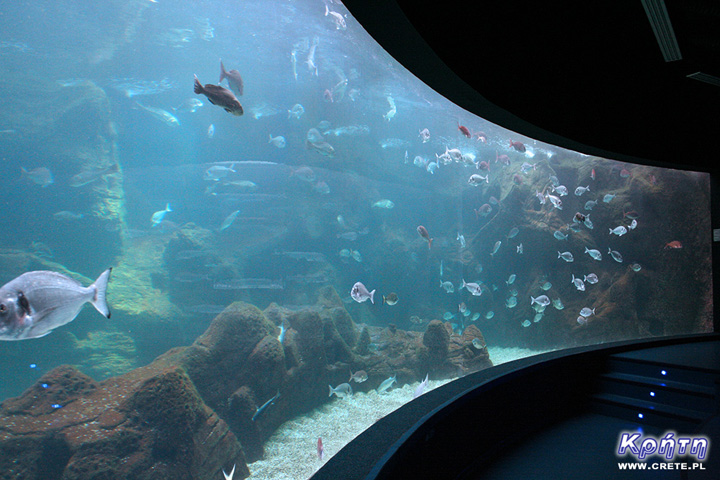 This place is open 365 days a year. In the summer months from May to September, Cretaquarium can be visited from 9.30 to 21.00. In the remaining months it is closed at 17.00. It is worth noting that after the reconstruction the ticket price has been reduced from 8 to 6 €. The previous cost of entry was quite high and even surpassed the ticket price for entering the Knossos palace. It takes about 2 hours to fully experience the exposure and test all multimedia devices. However, if you are going there with children, we advise you to save yourself much more time.
Motorized tourists will enjoy the large, comfortable car parks located in front of the Cretaquarium building. People who would like to get here by KTEL also have such a possibility. In addition, commuting to this place are also organized in the surrounding tourist towns like Herssonissos.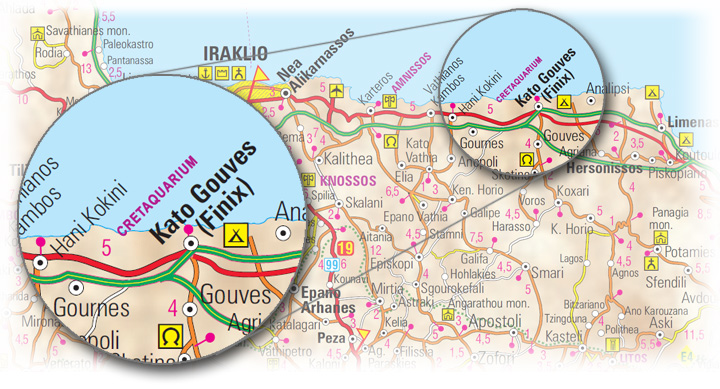 Data publikacji:
Data modyfikacji:
Wszystkie treści i zdjęcia występujące w serwisie są naszą własnością.
Wykorzystanie ich w dowolnej formie wymaga pisemnej zgody autorów.