Faros - lighthouse in Chania
The lighthouse in Chania (Faros - Φάρος) was established for six years from 1595. Like many other buildings of this type and fortifications, it was built by the Venetians who ruled then with Crete. Apart from the obvious function of traffic lights, this building was also of strategic importance. Together with the Firkas fortress located on the opposite coast, it created a gate that closed access to the port basin. A thick chain was attached to the base of the lighthouse, which in the case of danger was stretched, thus creating an effective barrier preventing the entry of foreign ships into the port.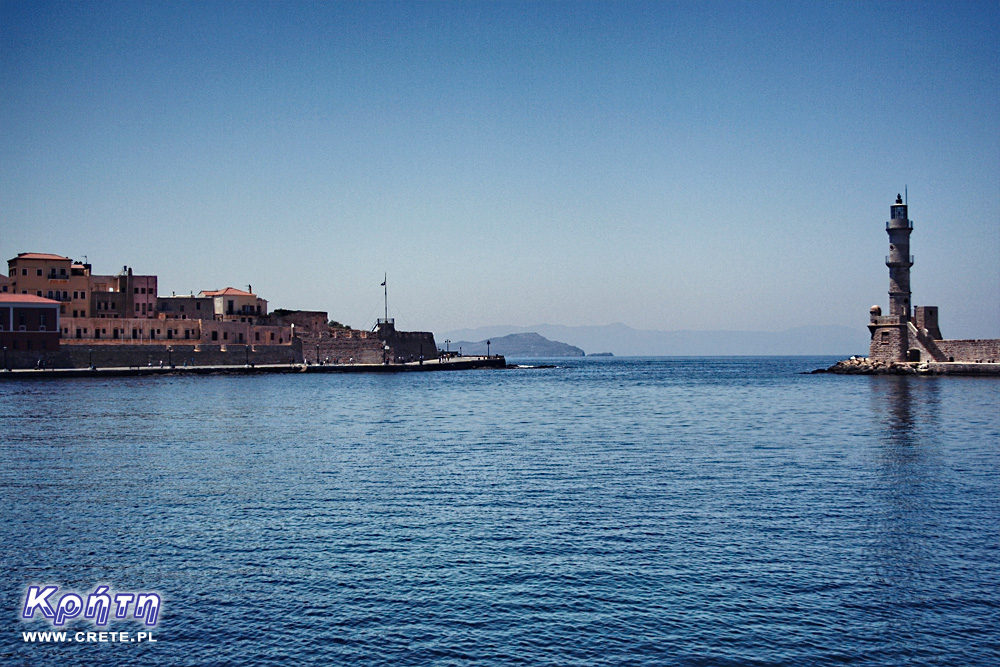 During the Turkish occupation, the lighthouse fell into disrepair and until 1824 it was not used. During the next renovation carried out in 1832 by the Egyptians who occupied Chania at the time, the tower obtained the current form similar to the look of the minaret. That is why quite often the lighthouse in Chania is referred to as Egyptian.
At the beginning of the last century, the state of the lighthouse in Chania again deteriorated systematically. The successive earthquakes and military actions taken during the Second World War left their mark. The splendor of this building was restored only by the general renovation carried out in 2006. Thanks to the work carried out, the building has gained a modern illumination, which during the holiday season attracts the eyes of tourists who gather in taverns located at the wharf. At the moment, the lighthouse is no longer in its original function.
The tower, 21 meters high, like the pier was entirely built in the same stone material used as building material for the construction of fortifications and port buildings. After the renovation of the lowest part of the lighthouse in recent years, the original Venetian appearance was restored. The tower standing on this basis consists of three clearly cutting off parts. Each segment has a slightly different appearance and cross-section. The lower part forms an octagonal structure, the center has a hexagonal cross-section and the upper part is oval. In the eastern wall of the base there are stone stairs leading directly to the level of the lower segment of the tower. Inside the tower there is a staircase leading to a metal balcony at the top. Unfortunately, despite the renovation works carried out, visiting this building is still not possible. Exceptionally at the end of October 2016, the journalists from the Flashnews.gr portal received the permission from the Harbor Master's Office to view the Faros. You can view the photos taken inside the lighthouse at this link.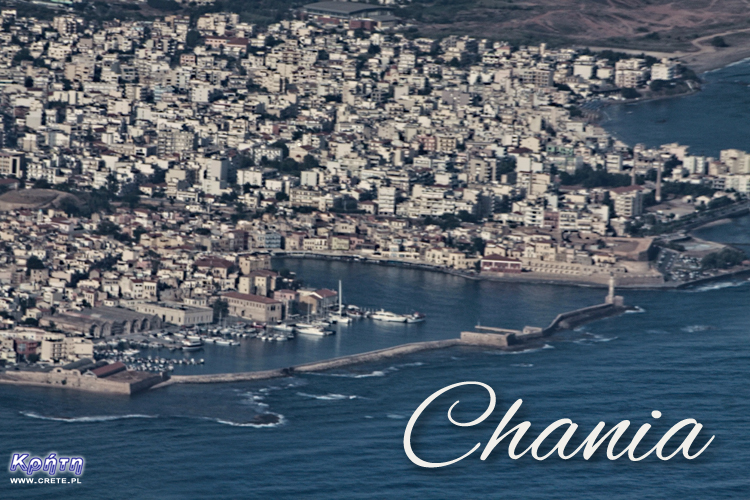 Aerial view of the Venetian Harbor. In the lower part you can see the pier running from the Venetian Arsenal
through the bastion of Saint. Nicholas up to the lighthouse
Data publikacji:
Data modyfikacji:
Wszystkie treści i zdjęcia występujące w serwisie są naszą własnością.
Wykorzystanie ich w dowolnej formie wymaga pisemnej zgody autorów.