A car tour of the Rethymno area
Missing an idea to connect tourist "points" on the map of Crete? Maybe a little tour around Rethymno? This is of course an option for people who have a hotel / guesthouse in the Rethymno area and have a rental car. We throw an idea, and if any of you manage to complete the route, share all the photos with us on Facebook :)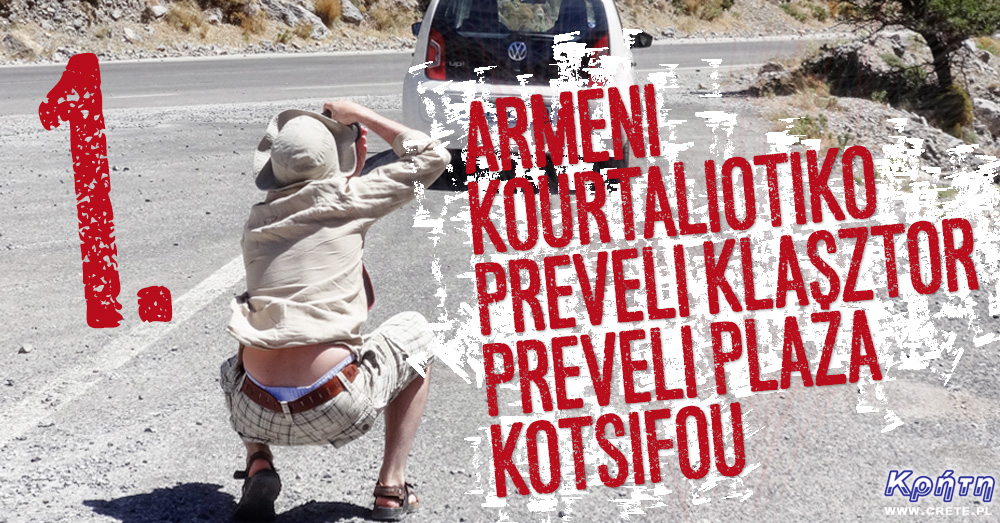 In one day, you can do the following route:
The first stop is the Minoan Cemetery in Armenia . This necropolis is probably the largest Late Minoan necropolis in Europe, discovered by accident in the 1960s by a local shepherd. So far, archaeologists have unearthed more than 280 graves.
The second point is a ride through the Kourtaliotiko gorge with a mandatory stop and a possible descent to the bottom of the gorge.
Another place is visiting the monastery of Preveli . You need to plan your access here in order to make it during the "working" hours of the monastery. It can be visited from 9 a.m. to 7 p.m. with a two-hour break from 1.30 p.m. to 3.30 p.m.
The Preveli Monastery is just a stone's throw from the famous Preveli Beach . Fortunately, there are no fixed visiting hours here.
The last point on the route to cover on the way back is the Kotsifou Gorge. It is the second of the windy gorges in this area of Crete. A characteristic feature is a chapel built into the rock.
Below is a map for passing the above route
Data publikacji:
Data modyfikacji:
Wszystkie treści i zdjęcia występujące w serwisie są naszą własnością.
Wykorzystanie ich w dowolnej formie wymaga pisemnej zgody autorów.