Car tour from Kissamos
Today we are giving an idea for a second road trip. This time we put together a few points on the tourist map of the western tip of Crete. In this case, we also encourage those who "make" this route to post photos documenting the trip in the comments under the Facebook post.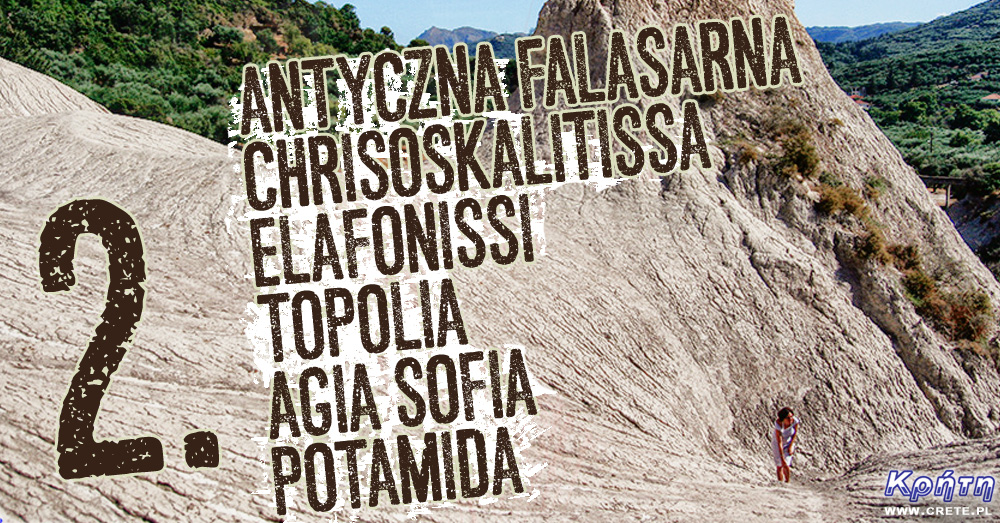 It is a full-day trip, so you should start relatively early in the morning. The starting and ending point is in Kissamos.
The first place on our map we go to is the ruins of ancient Falasarna. In the Hellenistic period, it was one of the largest and most important cities in Crete and an important commercial center famous for the only natural port in this area of the island.
Then, after seeing the archaeological site, we take the direction to the south and drive along a picturesque and winding route along the west coast of Crete. Another point on the map is one of the most recognizable monasteries of the island: Moni Chrissoskalitissa , i.e. the Church with the Golden Step.
After seeing the monastery, we go to the famous beach with pink sand, i.e. Elafonisi , where you can spend no more than 2 hours to visit the other points of the route.
The return from Elafonisi to Kissamos is marked by a route leading through Cretan villages. This road is also winding, quite narrow, and full of ramps. It will lead you through the picturesque Topolia gorge with its famous tunnel. Earlier, however, when passing through this gorge, it is worth stopping at the Agia Sofia cave .
The last point of the trip is Komolithi, i.e. the earth pyramids in Potamida . They are also referred to as Greek Cappadocia. In summer, these earthen cones are dry and some are climbable. In spring and autumn, it is rather impossible.
After seeing this geological phenomenon, it is now easy to walk towards Kissamos.

2021-08-28 08:09:28
see other news from this month »
Wszystkie treści i zdjęcia występujące w serwisie są naszą własnością.
Wykorzystanie ich w dowolnej formie wymaga pisemnej zgody autorów.