Melomakarona - Christmas cookies with a spicy note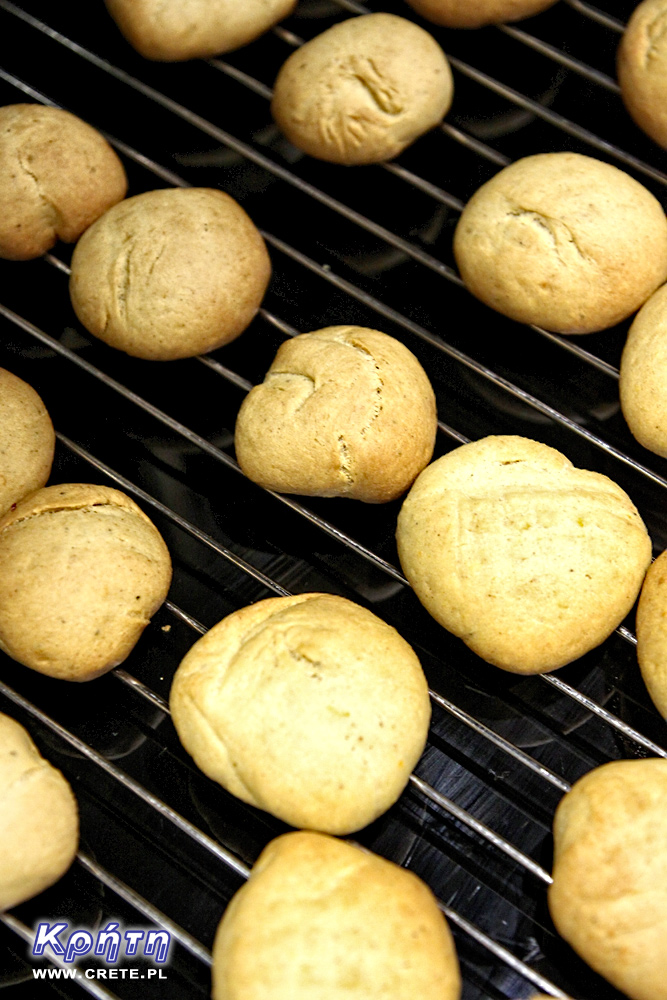 Components
400 g flour

150 ml of olive oil

75 g of powdered sugar

finely crusted skin and juice from a large orange

2 tablespoons crayfish

1 teaspoon of baking powder

½ teaspoon of baking soda

½ teaspoon of ground cinnamon

1/4 teaspoon of ground cloves

a pinch of grated nutmeg

pinch of salt
for sprinkling
25 g walnuts

½ teaspoon of ground cinnamon

½ teaspoon of ground cloves (optional)
to syrup
175 g of Greek honey

125 ml of water

1 cinnamon stick

a pinch of ground carnations

juice from 1 small orange

juice from 1 small lemon

3 tablespoons of sugar
Mελομακάρονα - φοινίκια
Melomakarona is a fragile cookie enchanting with a delicate orange-spicy note. Together with kourabiedes and kolourakia, they are present on Greek tables during Christmas. After baking, they are dipped in sweet honey-cinnamon syrup and sprinkled with nuts. If you are missing Greek flavors on holidays, add a delicious melomakarona to traditional Polish sweets.
Melomakarona, the most popular name for these cakes, consists of a mixture of two words: meli (μέλι) denoting honey, and Greek-Latin pasta, which can be translated as kneading or a much better-matched maceration. As you can see, this name contains the quintessence of taste and the way of preparing these Greek sweets.
It is quite possible that the second part of the name may also be the result of Venetian and Italian influences. Macarone are small cookies that are so popular in this country that each of the Italian regions has its own unique recipe. The bases for their preparation can be very different components. They have been known since the thirteenth century, and in the old days were food for the poor, who over the years also found the royal salons.
According to other sources, the translation of the word pasta refers to the traditional macaroni snack that was served during the funeral dinner. Over the years, Greek housewives have added to these cakes more and more quantities of syrup, thus creating their contemporary version.
The recipe for these Greek Christmas cookies most probably has its roots in quite distant times dating back to antiquity. This can be testified by the second name under which these cakes also appear today. The word foinikia (φοινίκια) indicates that the recipe for their preparation was brought to Greece by Phoenician sailors and merchants traveling to Asia Minor.
Regardless of which translation of the origins of these cakes appeals to you more, it is worth bearing in mind that in ancient Greece honey was a symbol of prosperity. According to this information and the Greek culinary philosophy, eating the right amount of these sweets (turning a blind eye to their gigantic calorific value) ensures prosperity in the coming New Year.
1. Sift into the bowl flour, baking powder, cinnamon, cloves, nutmeg and salt.
2. In a separate bowl, mix the olive oil and sugar thoroughly, add the peel and orange juice. When the ingredients combine gradually, add the previously sifted flour and toppings.
3. When the dough reaches the density resembling honey, we translate it into the dough that was previously sprinkled with flour. Knead until it sticks to your hand and is smooth.
4. From the pieces of the cake, form cookies with a round or oval shape the size of an Italian walnut and put quite loosely on the baking sheet, leaving space necessary to grow. At the end, each sphere is slightly flat with a flat part of the fork.
5. Bake cakes in an oven preheated to 180 degrees C for about 20 minutes on a golden-brown color. After baking, put them on a metal grid and leave to cool.
6. While the cookies are cooling, we prepare a sprinkle and syrup, in which we will soak cookies.
7. Sprinkling may consist of walnuts or hazelnuts, which are finely chopped mixed with the addition of a small amount of cinnamon and optionally ground cloves.
8. To prepare the syrup, pour the honey, water and sugar into the saucepan, then boil it to boil. We reduce the heat and cook for the next 5 minutes. After this time, add the orange and lemon juice, then leave the saucepan still on a very low heat, so that the syrup was still almost boiling.
9. Immerse almost cold cookies in a hot syrup for a while, and then translate it into a baking tray. Finally, sprinkle them with nut and cinnamon sprinkles and let them cool completely.
Καλή όρεξη!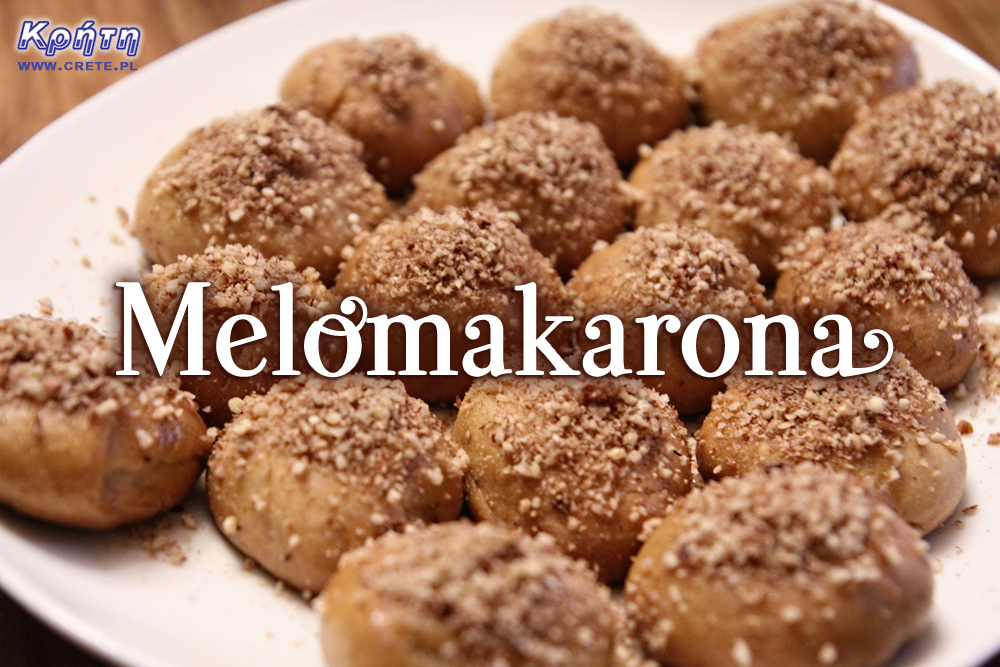 Data publikacji:
Data modyfikacji:
Wszystkie treści i zdjęcia występujące w serwisie są naszą własnością.
Wykorzystanie ich w dowolnej formie wymaga pisemnej zgody autorów.