Tangerine marmalade
Ingredients:
14 mandarins - 1800g
Half a lemon juice
1 kg of sugar
About a cup of water
Optional mastic / vanilla
For us, mandarin marmalade is the essence of sun and holidays. This is one of the tastiest and most aromatic citrus marmalades. The condensed taste of citrus flavored with a solid portion of sugar makes an ordinary sandwich with such marmalade unique and for a moment resembles southern flavors. Such marmalade can be used not only as an addition to sandwiches, but also as a filling for cookies or a slightly exotic addition to cheeses.
Of course, the stores are full of citrus jams, but they're usually flavored with a solid batch of thickeners and other e-flavors. So why not try to make such a delicacy yourself? Tangerine marmalade is simple to make, although a bit time-consuming. It is good to look for organic fruit for this purpose. If you can't get them, you have to scrub the ones you buy very well. We can also suggest that the best way to prepare this marmalade is fruit without seeds. Otherwise, they will be removed for a long time. Nevertheless, in the end, as a reward, we always get the insane taste of marmalade.
If you want a slightly twisted flavor, you can add some grated mastic or plain vanilla while cooking.
1. Tangerines should be thoroughly scrubbed and cooked until tender. After cooking, the fork must enter the fruit smoothly.
2. If we decide that the mandarins are cooked, you need to fish them out, pick out the tails and cool them down a bit.
3. Then put them into a chopper and mix. It is important to keep some of the texture of the fruit and not to crush it into a smooth paste. If our tangerines have seeds, it is worth removing as much as possible at this stage.
4. Put the shredded fruit into a thick-bottomed pot, add sugar, water and simmer until the marmalade thickens. It usually takes a few hours, but during this time the fruit should be stirred frequently so that the sugar does not burn. It is also a good time to catch any remaining seeds.
5. At the end of cooking you need to add lemon juice, mix thoroughly and let it boil for a while. At this stage, you can add mastic or vanilla.
6. Then put the marmalade into sterilized jars and preserve it.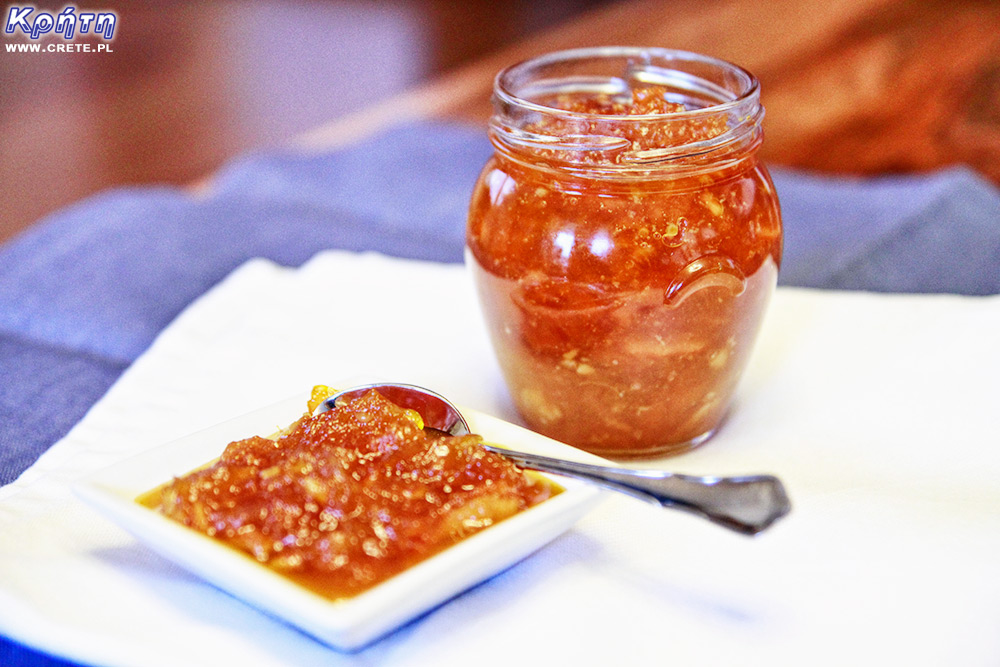 Data publikacji:
Data modyfikacji:
Wszystkie treści i zdjęcia występujące w serwisie są naszą własnością.
Wykorzystanie ich w dowolnej formie wymaga pisemnej zgody autorów.