About Cretan honey and its quality
Since 2000, the Institute of Mediterranean Agriculture in Chania (Mediterranean Agronomic Institute of Chania - MAICH) has been conducting regular research, the main purpose of which is to determine the quality of honey produced in Crete. In the initial period of this project, the institute's laboratories analyzed about 100-200 samples per year. Currently, the amount of honey examined has been increased to around 500 samples, the vast majority of which comes from Crete.
Quality fluctuations in a crisis
In the initial period of this study, the quality of Cretan honey remained at a uniform level. The first change, which was captured by scientists involved in this project, took place in 2007, when the economic crisis in Greece began. In this period, a considerable drop in quality was recorded, mainly due to the savings applied by producers. In particular, this concerned the use of low quality bees for bees.
Fortunately, in subsequent years, thanks to various types of seminars and constant training of beekeepers, these trends have been reversed. In recent years, the quality of honey has improved and the vast majority of the analyzed samples meet without a problem and even far exceeds the criteria imposed by legal regulations.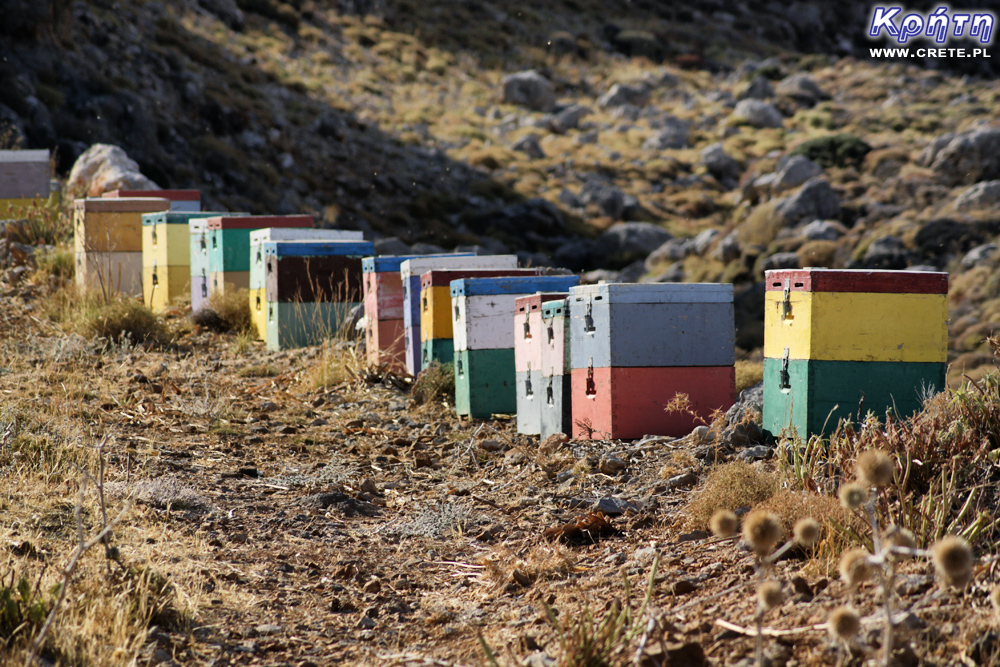 The problem of global markets
For many people, honey from Crete is a synonym of a high-quality product that is characterized by specific taste qualities and a unique consistency. In particular, this applies to the most popular and the most recognizable types of honey such as thyme, pine or orange. From the results of studies conducted by MAICH, it can be concluded that in recent years the number of producers in which the samples of honey tested show the presence of small amounts of pollen from plants originating from outside Crete.
These results concern scientists and raise doubts as to whether in the future if the share of foreign pollen increases, such honeys should still be classified as products originating in Crete.
If you ask, where do the strange pollen come from in Crete, it is worth noting that it does not result from mixing local honey with imported honey. Of course, in Greece, as in Poland, these types of products are present. In accordance with EU directives, they must have an appropriate annotation stating that it is a mixture of honeys. For this reason, it is always worth reading the labels on the packaging.
Let's go back to the question: why are some pollen of alien plants found in some Crete honey? Well, the answer is quite trivial - the source of "pollution" are the foods that feed bees. These feeds in the form of syrup are used by beekeepers in periods in which honey is not collected and bees prepare hive for winter. In the remaining months of the year, bees are not fed and use pollen derived from flowering plants in Crete. Unfortunately, as studies conducted by MAICH, the remains of foreign pollen contained in these foods are also found in the final products.
This problem did not occur before, because beekeepers when feeding bees used surplus honey production or self-produced "feed" made from mixtures of sugar and local pollen. Today, most likely due to the costs and convenience, manufacturers are more and more willing to use ready-made foods. It is easy to guess that in terms of price, the most advantageous ones are imported ones. The main sources of this type of food are countries such as China, Bulgaria and Turkey.
Remains of medicines
Unfortunately, the study carried out by MAICH does not include a comprehensive examination of all samples regarding the presence of drug residues that are used to combat bee diseases. Due to the costs and the requirement to use expensive analyzes, only honeys intended for export are covered by this type of controls. In the case of products intended for internal trading (sales in Greece), such testing is not required. Such a small group of honeys covered by this study does not allow for more general conclusions. MAICH employees, however, pay attention to the fact that the amounts of honey consumed in the daily meals are very small, so even if there are residual amounts of this type of substance, their impact on us will be negligible.
Standardization, packaging and storage
Most honeys, especially those that are sold as part of more recognizable brands, are subjected to the so-called the standardization process. It is a series of activities aimed at obtaining honey with specific repetitive properties (taste, color, consistency). At this stage, the fodder is also subjected to a filtration process, during which it is usually heated. A well-conducted standardization process does not have a major impact on the quality of honey.
Another factor influencing the quality of honey is the method of packaging and storage of honey. The packaging used, due to the hygroscopic properties of honey, should allow for airtight closure. Moisture entering the interior can change the taste. Honey should be stored in a cool and dry place isolated from direct sunlight. When buying honey in a shop or at various stands, it is worth paying attention to how it is displayed. The one placed on the exposed, sunny place could be damaged.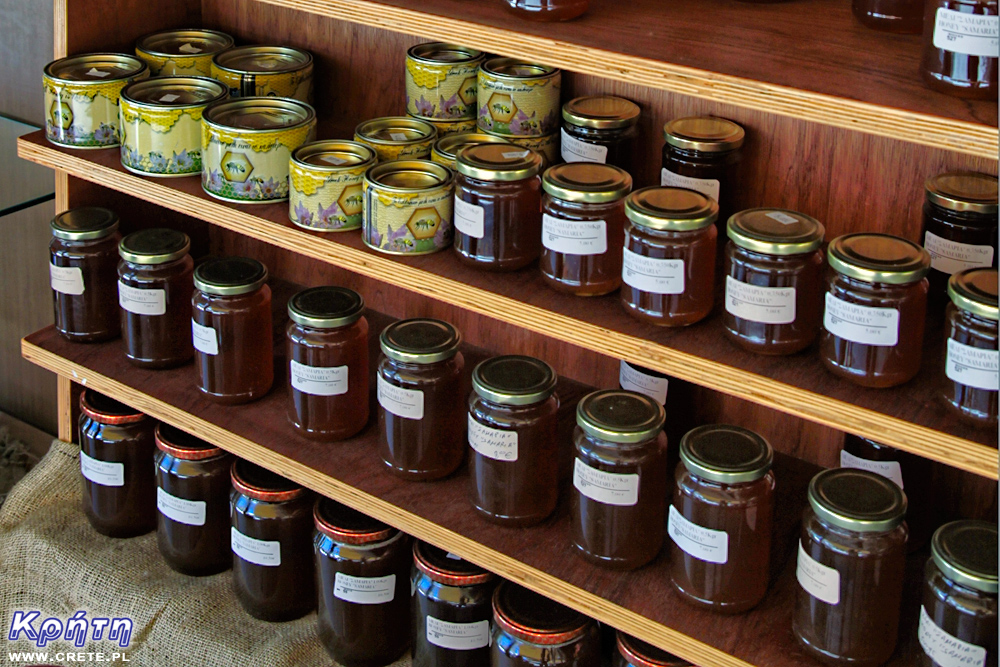 The above rules are also worth using at home. Scientists from MAICH also point out that honey should not also be stored in the refrigerator. Low temperatures (below 15'C) accelerate the crystallization process, which is particularly fast in the case of thyme honey. It is a completely natural property of honey. The pine and pine honey are more resistant to such changes.
Researchers from the institute also suggest that if someone wants to protect their honey from the crystallization process, it can store it in the freezer. Divided into small portions and then quickly frozen, it will fully retain its properties. Thawed at room temperature (without heating) it will return to its original liquid form. We must admit that we have never met such a method and certainly try to try it out.
Highest quality
Finally, it's worth adding that honeys from Greece and Crete remain among the top products of the highest quality. The unique climate and endemic vegetation means that they are characterized by special taste and the highest quality. Recently, as part of a comparison at MAICH, honey was tested for imported Arab Emirates, which even in terms of taste and appearance was significantly different from those produced in Crete. The results showed that it is characterized by extremely high humidity and high acidity, which in terms of European standards definitely exceeded the range considered acceptable.
All the more we encourage you to try Crete honeys, which always meet these requirements without any problem. We personally in our luggage always reserve even a little space and weight limit to bring this sweet delicacy with us.
We hope that this article will bring you closer to the quality of honeys from Crete and Greece and that you have found interesting information about its storage.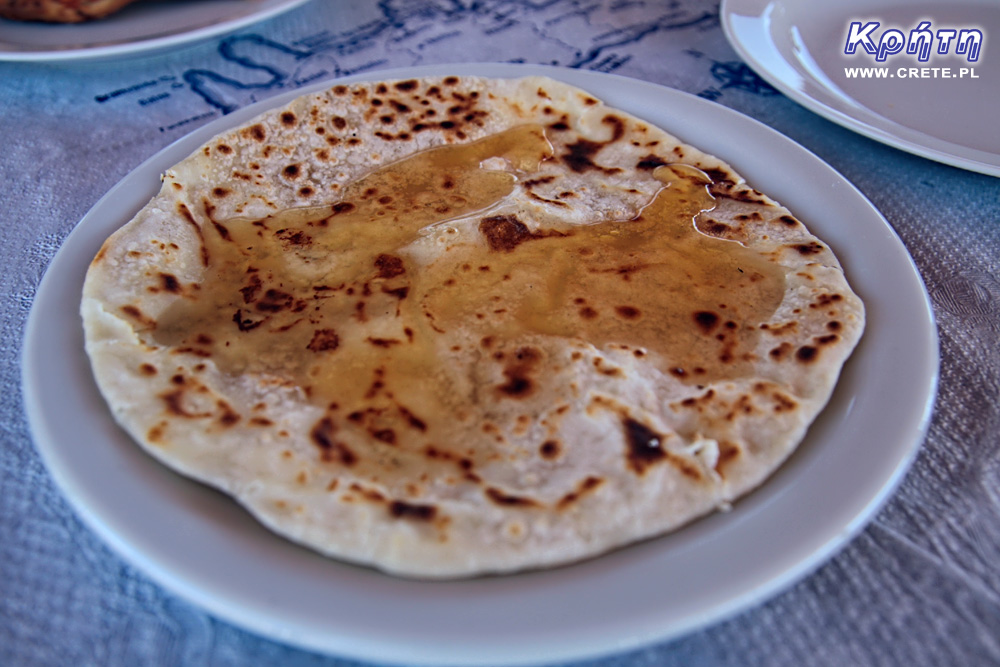 Honey is often one of the most important ingredients of Greek dishes - in the picture sfakian pie.
Source:
http://flashnews.gr/post/339266/xania-poso-krhtiko-einai-to-meli-poy-trwme-ti-apeilei-ton-krhtiko-xryso
Data publikacji:
Data modyfikacji:
Wszystkie treści i zdjęcia występujące w serwisie są naszą własnością.
Wykorzystanie ich w dowolnej formie wymaga pisemnej zgody autorów.