Glyka tou koutaliou - spoon-tasting
Under the name Glyka tou koutaliou , fruits are found in very sweet syrup prepared in a traditional way in Greek houses. Well-made allow to preserve the shape, color, smell and taste of the fruit. Currently, however, the tradition of preparing these sweets is slowly disappearing, because you can buy them ready, which allows you to save time needed to prepare them.
These delicious and very sweet delicacies in taverns are served immediately on spoons in a small porcelain or crystal dish, which allows you to understand their English name: spoon sweet . We met with the Polish term for teaspoon tastings . It is a symbol of hospitality in Greece and Cyprus. Glyka tou koutaliou often accompany, for example, coffee or a glass of cold water, they are also served at the end of a meal or the culmination of a dessert such as ice cream or mixed with yogurt.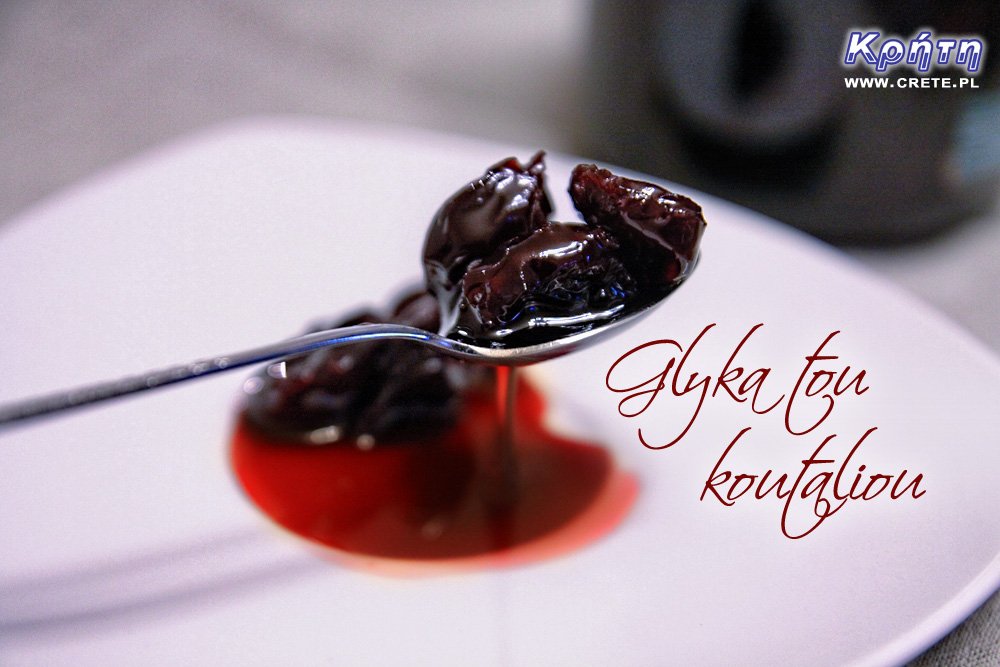 You may think a small amount of these "preserves" because in the end how much will fit on a small teaspoon. However, after their taste, it turns out that they are so sweet that for tasting this amount will be enough. It is also worth remembering the high calorie of this specialty, a minimum of 100 kcal per serving spoon .
Glyka tou koutaliou can be prepared with almost any fruit and even some vegetables, eg small eggplants, cocktail tomatoes or carrots! However, the most popular are citrus fruits, grapes, apricots, cherries, but also unripe nuts or flower petals. Glyka tou koutaliou are also prepared from those parts of the fruit that are usually eaten, such as the skin in the case of citrus fruits. Harder ingredients such as carrot, pumpkin or quince can be prepared in the form of grated. However, most of these delicacies simply contain whole fruits.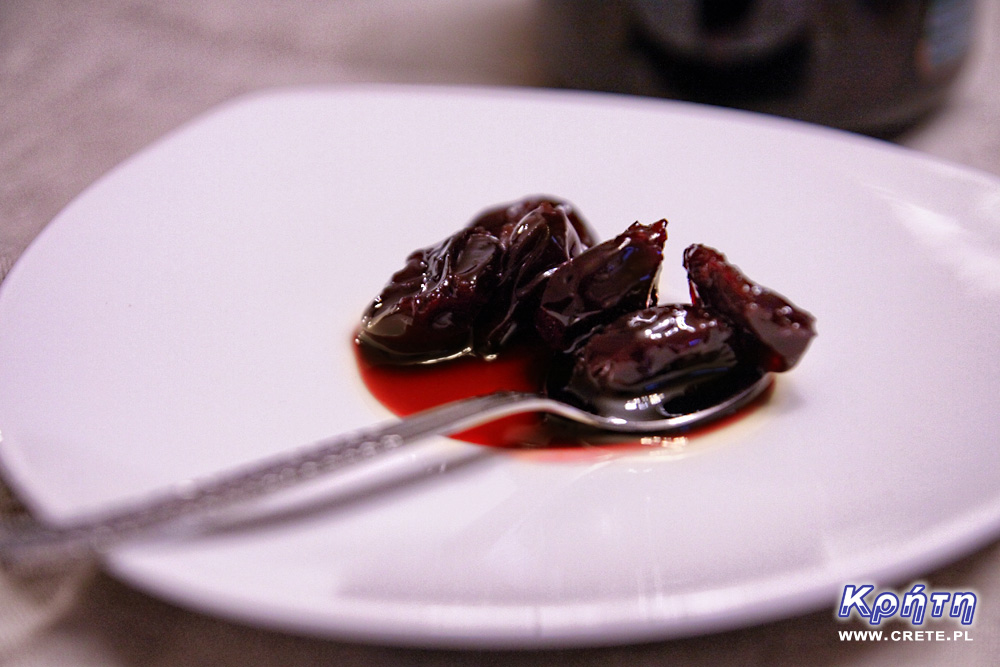 Their preparation looks similar. However, the proportions of ingredients and the cooking time are different. These two variables depend on what kind of fruit we prepare. Glyka tou koutaliou cook at high temperature for several hours or days) and a large amount of sugar. The addition of a small amount of lemon juice allows you to preserve the original color of the fruit.
Depending on the region, various fruits are popular. On Crete, aubergines cooked with cloves and cinnamon are often found, and on Icarus they are cherries and nuts. Peloponnese is the kingdom of green oranges, Aegina immature pistachios. Naxos leads the way in processing quince, while Santorini uses the potential of growing unique here tomatoes. Also, the monks are involved in the preparation of this special, and some monasteries have even achieved mastery. The Taxiarchon monastery in Laconia on the Peloponnese is famous for its Γλυκά του κουταλιού made of rose petals obtained every year from an extremely aromatic variety. This product has become so popular that thanks to the sale of huge quantities, the monastery complements its income. But perhaps the most unusual Γλυκά του κουταλιού are produced at the monastery in Chania, Crete. For this purpose, the monks use grated potatoes enriched with vanilla flavor.
If during the trip you will have the opportunity to try these amazing sweets, we strongly urge you to do so.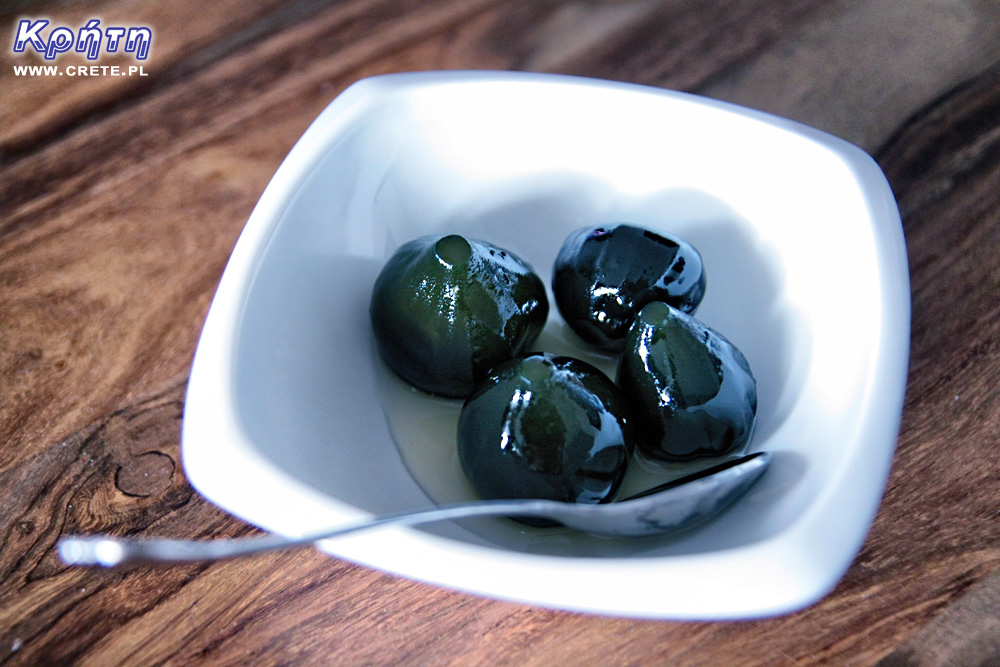 Data publikacji:
Data modyfikacji:
Wszystkie treści i zdjęcia występujące w serwisie są naszą własnością.
Wykorzystanie ich w dowolnej formie wymaga pisemnej zgody autorów.