Guide to Baedeker - Crete
The nearly 300-page Baedeker guide issued by the Pascal publishing house in 2007 (issue 1) is almost an encyclopedic item. Baedeker has 150 years of experience in creating tourist literature and tries to publish his publications tailoring them to the needs of tourists. The guide is very comfortable in many ways and its formula well thought out and refined. The content contained therein is presented in an orderly manner, which makes it easier to find the information sought. The small format (189 x 25 x 126 mm), soft cover and plastic cover make it comfortable to travel. The publisher has also added a two-way map of Crete on a scale of 1: 150,000, along with the plan of the island of Gavdos and the general plan of Greece with the indication of ferry connections between the mainland and the islands. It is worth noting that compared to other maps attached to this type of publication, this one is doing quite well. It is quite accurate, if you do not have a better edition, you can use it. The guide has been issued on chalk paper which emphasizes the beauty of 134 photos, 26 maps and illustrations that have been posted here.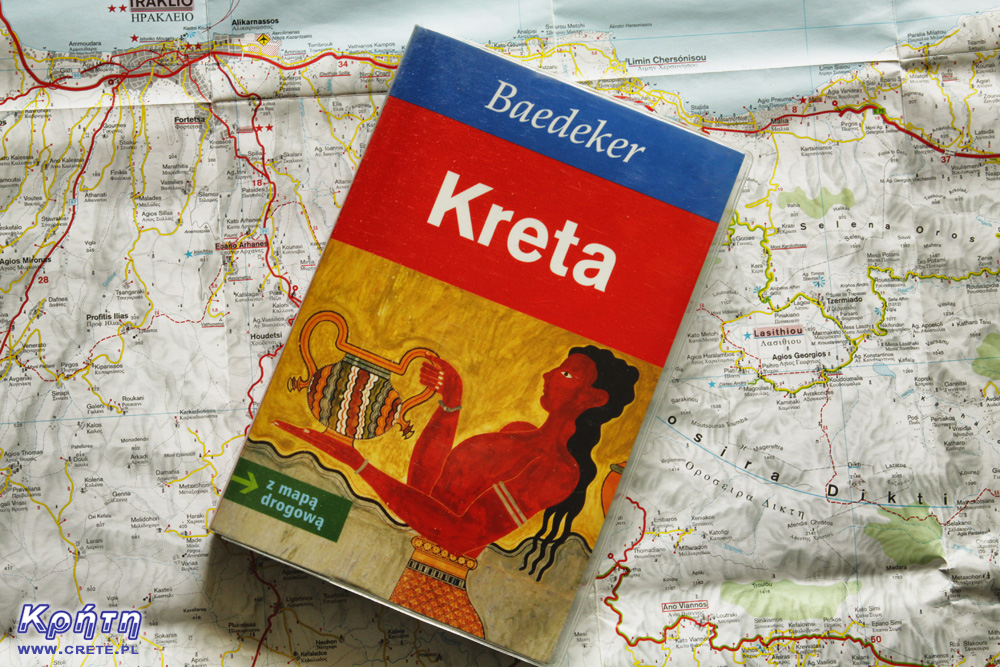 The publication opens the list of the greatest tourist attractions in Crete (according to Baedeker), which were selected as those for which special attention should be paid. The list of these places is complemented by very brief descriptions and a simplified map of Crete with the attractions mentioned here.
The next part of the book is divided into chapters, which are assigned different colors visible in the place of pagination. Such colorful coding makes it easier to orientate in this rather extensive publication.
The blue color is marked with a chapter entitled "Information about the island", where a wide range of information about Crete has been placed. The most important news on the nature, society, history and culture of this island are on over 70 pages. As per the guide, the number of pages devoted to this subject is even staggering.
The yellow part contains Practical Information, where the most important information about, for example, prices, gastronomy, climate, communication and many other issues are presented in an alphabetical way. This part has also been enriched with mini-phrasebooks and basic concepts from the Greek language. It is in this chapter that we will find answers to various questions that may come to our minds in a foreign country, eg what is the permissible speed for cars, what tips to give and what are the culinary specialties on the island, etc.
The smallest chapter marked with the green color contains proposals for five tours of the island. These routes vary in length (from 38 km to 223 km) and in addition to descriptions of the places they lead, they have also been enriched with travel patterns. However, for such a strongly developed guide, this part, in our opinion, has been treated superficially and is too poor.
The last, most extensive chapter encoded in red contains an alphabetical list of cities, villages and places worth visiting. In addition to basic information, we also find here tips and recommendations for these places, practical information and a list of interesting towns nearby. When planning a trip alone, this guide point is most useful. Next to the descriptions of the largest cities of Crete, we can also find here their maps. When navigating through the tangle of information, the hints and advice of Baedeker to supplement the discussed attractions may be a hint.
Descriptions of the most important archaeological sites have also been enriched with excavation plans and folded visualizations of Minoan palaces printed on coated chalk paper.
In most chapters, in addition to the basic content, there is also one-two-page additional essays on various topics related to the topic. The guide closes the city index useful when using it.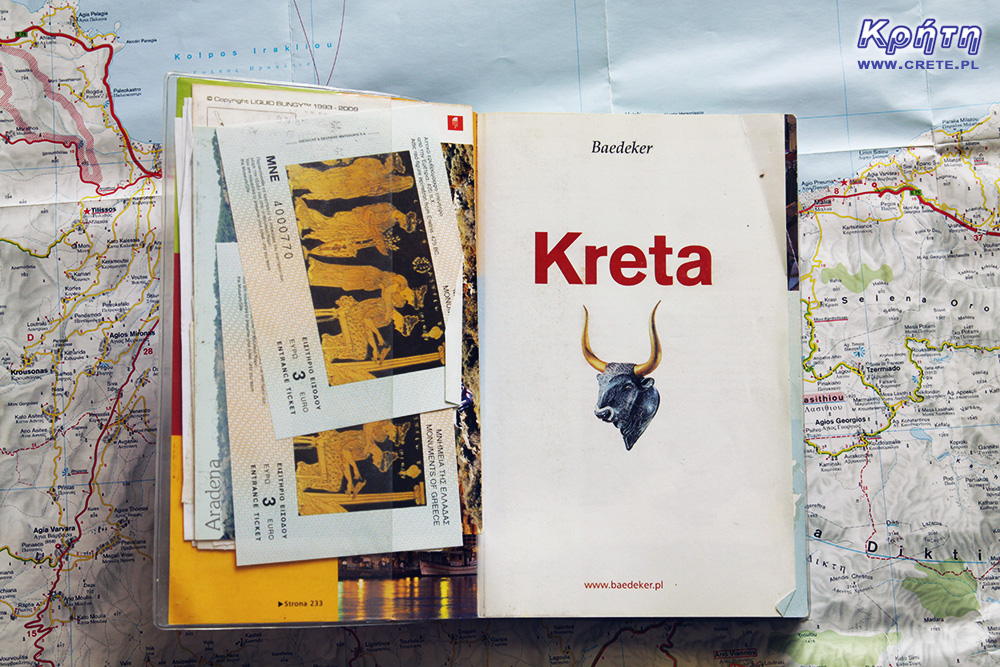 The cover of the guide perfectly fulfills the function of a secretary for all kinds of trinkets and leaflets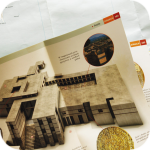 Wizualizacje 3D dawanych pałaców minojskich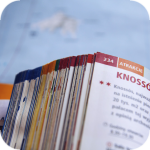 Kolorowe narożniki stron ułatwiają orientację w treści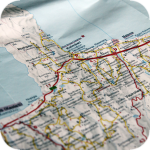 Fragment mapy dołączonej do przewodnika
An attempt to evaluate this guide evokes mixed feelings in us. He accompanied us on Crete three times due to the small format and large amount of information. However, in everything you need to find a spoon of tar. On the one hand, we have a guide that is a mine of knowledge. On the other hand, the fact that in places the guide is not a model of reliability and truthfulness of the information provided. Baedeker is a collective work translated from the original from 2005. This is probably the reason for inaccuracies or even erroneous information that we found during the use of this publication
Unfortunately, having no other source of knowledge at a given time several times on our own skin, we experienced the consequences of unreliable information. There were not many such situations, but if they happened, they deeply fell into our memory. This is one of the most expensive items available on our market, which allows you to expect much more than from guides that often cost half as much.
Is it worth investing in anyway? You must answer this question yourself.


Data publikacji:
Data modyfikacji:
Autor Gosia
Wszystkie treści i zdjęcia występujące w serwisie są naszą własnością.
Wykorzystanie ich w dowolnej formie wymaga pisemnej zgody autorów.