Polyphenol oil - the latest scientific reports
We have written several times in our website about the properties of polyphenol oils. Let us remind you that these are oils that, thanks to the careful process of obtaining from carefully selected immature olives, contain large amounts of valuable phenols such as oleocanthal, oleacein, oleuropein or tyrosol. The health effects of such oil are still the subject of many studies that document its extremely beneficial effect on various neurodegenerative and cancer diseases. Polyphenol oils are recognized in the European Union as products with health benefits. Their manufacturers, after obtaining relevant certificates issued after laboratory tests, can use the Health Claim marking. Generally, it is a river theme, so those interested are referred to our articles on polyphenol oils and Eliam oils .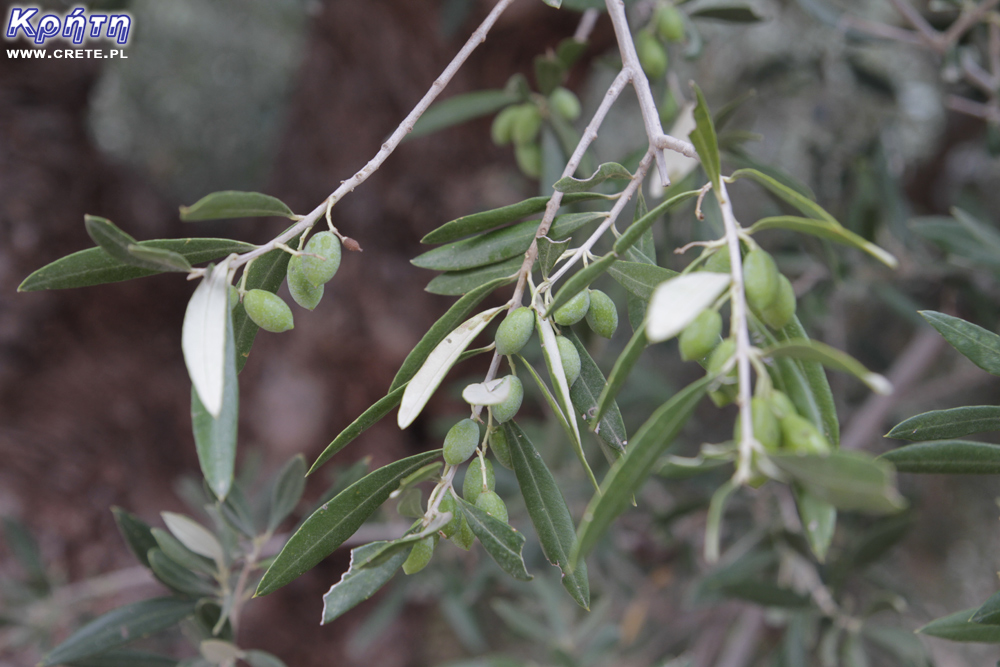 We remind you of this topic because in the last days of January an international conference took place, the purpose of which was to present the results of the latest research carried out using oils rich in polyphenols.
The conference was organized by the European Organization for Territorial Cooperation "Εύξεινη Πόλη", in cooperation with the Peloponnese Region and the Faculty of Pharmacognosy of Kapodistrian University of Athens, with the participation of eminent teachers and researchers from the international community.
Below are the most important messages transmitted during this conference.
At the beginning Prokopis Mayatis summarized the current information on high phenol oils and on health effects of their use. It is worth noting that the Mayatisa team in 2009-2019 developed a methodology for analyzing high phenol oil and tested about 7000 samples of various oils in this respect, issuing Health Claim certificates to hundreds of producers.
Recently, it has been noted that in addition to oleocanthal, oleacein or oleuropein, olenolide is a derivative of oleuropein in olive oil. Although it is found in large quantities in phenol oil and has antihypertensive effect, it has not been studied so far because it breaks down during chromatography. The presence of this compound therefore gives hope for research directed precisely towards the treatment of hypertension with olive oil. Procession Mayatis also reported on attempts in Canada to treat pure prostate cancer with oleocanthal.
Professor Magda Tsolaki from Aristotle University of Thessaloniki presented the results of the study in 50 patients with mild cognitive impairment (early stage Alzheimer's disease), who showed significant beneficial changes after a year's consumption of phenol oil. Positive results were also presented for the first time in patients with multiple sclerosis consuming high phenol oil Eliama Gold produced in Crete by Elli's Farm. It is worth noting that Eliama Gold olive oil is available in Poland . We described its properties in the article: Eliama Gold - Cretan gold .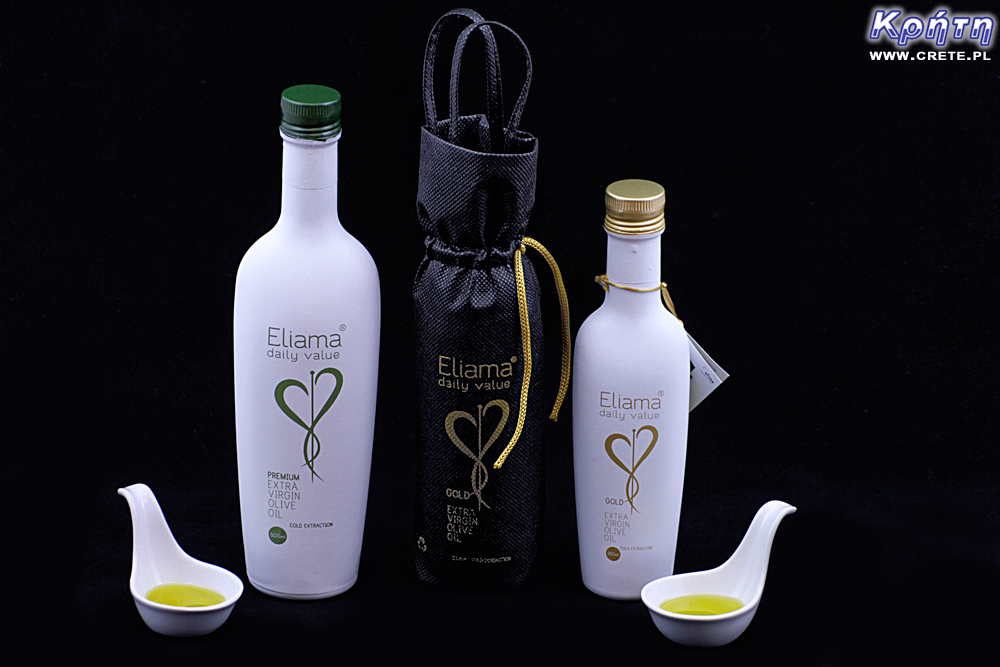 Professor of the University of Auburn (USA), Amal Kaddoumi, presented research conducted in the United States using Greek high phenol oil in preclinical animal studies. Mechanisms to reduce toxic levels of amyloid-β, reduce hyperphosphorylation of tau protein in the brain, and reduce nerve inflammation were particularly analyzed. These are one of the main features that characterize Alzheimer's disease. High Phenolic EVOO (Extra Virgin Olive Oil) also improved neurosynaptic markers and memory functions in patients. The professor also announced that for the first time in the United States, thirty Alzheimer's patients consuming polyphenol oil were tested.
Professor Khalid El Sayed from the University of Louisiana (USA) presented very important results of phenolic oil in the treatment of breast cancer and research on the safety of phenolic compounds. Studies on mice show that oleocanthal contained in olive oil not only significantly reduces the development of breast cancer but also prevents recurrence after tumor resection and targeted therapy.
Andrea Paola Rochas, a professor at the University of Peloponnese, presented impressive results when using high-quality Greek olive oil in 22 patients with chronic lymphocytic leukemia (CLL) and 10 patients with indeterminate monoclonal gammopathy (MGUS). CLL is the most common leukemia (up to 25%) of adults in western countries. It is characterized by the accumulation of monoclonal B lymphocytes in the bone marrow, lymph nodes, lymphatic tissues, liver and spleen. It is often asymptomatic and the development of this disease is slow. CLL patients do not always require immediate treatment. The aim of the study was to analyze the effect of high phenol EVOO (extra virgin olive oil) consumption on hematological and cell markers, and disease progression in patients with CLL and MGUS.
These patients were given 40 ml of phenol-rich oil daily (700 mg / kg oleocanthal + oleacein) for 6 months. It was the oil produced in Corfu with a total content of oleocanthal + oleacein at the level of 700 mg / kg.
Patients were included in a wide range of tests in which blood counts, lipid profile, blood glucose markers, liver and kidney function markers were monitored. The results 3 and 6 months after the start of therapy were compared with the results obtained 3 and 6 months before it was started. Six months after the start of olive oil administration, the level of white blood cells dropped to the average values that were recorded six months before the start of the study.
None of the examined patients had to initiate chemotherapeutic intervention later. Professor Rochas emphasized that further research is needed to determine the potential for high phenol oil in cancerous blood diseases such as CLL and MGUS, but the results of these studies are already very promising.
Professor of the University of Harokopio in Athens Georgis Nomikos presented the first results of the very beneficial effect of phenolic oil components on the alleviation of postprandial hyperglycemia and platelet activation in patients with type 2 diabetes. This is definitely good news, as the number of patients with type 2 diabetes has increased dramatically in recent decades. It is now a serious problem affecting the whole world. Diabetes is also one of the important factors in the development of cardiovascular disease. The research shows that oleocanthal contained in olive oil can inhibit platelet aggregation in a similar way as aspirin does.
Dr. Eleni Meliliou, president of the World Olive Center (WOCH), has provided helpful tips on how consumers can distinguish between olive oil with high phenol content. She also announced a particularly important WOCH nonprofit project for clinical research and international promotion of high phenol oil producers.
Finally, Dr. Nikos Kriminianiotis, coordinator of the ARISTOIL project, presented the basic principles of a 3-year project involving olive growers from Greece, Spain, Italy, Croatia and Cyprus. Its goal will be to train 3,000 producers and organize seminars on innovative methods of producing phenol oil and create a Mediterranean cluster of producers of high phenol oil. The campaign will also aim to increase consumer awareness of the health properties of high phenol oil.

2020-02-29 18:48:54
see other news from this month »
Wszystkie treści i zdjęcia występujące w serwisie są naszą własnością.
Wykorzystanie ich w dowolnej formie wymaga pisemnej zgody autorów.