Recycled photos
In a few respects the last two weeks were really tough and very nervous for us. One of the reasons was, of course, a return from holiday and a hard return to working modes. However, what really bothered our heads was the problem of losing a significant part of holiday photos hanging over us. Our memory card, which has been used for a good few years and survived many a trip to Greece with us, caused us a very unpleasant surprise and during one of the trips completely refused any cooperation. In one moment she stopped working and deprived us of photos from the whole week of rest in Crete.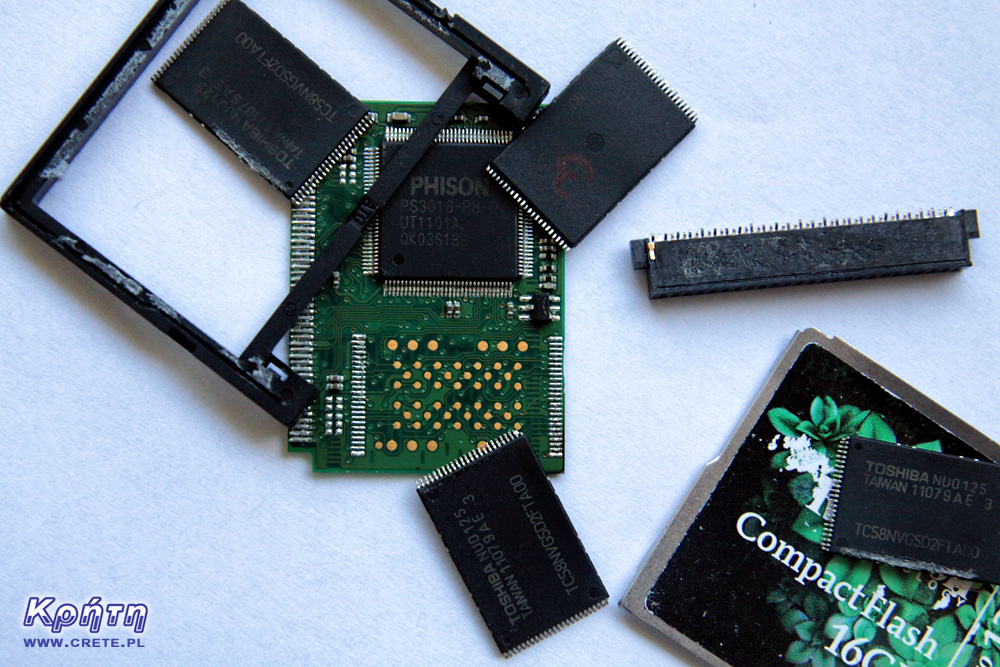 This loss was so severe that on the card there were photos of the most busy days during which we completed most of the ambitious holiday plans. Of course, these trips are really repeatable, which, moreover, we will probably be happy to do so in the long run, but we did not think too much about making the next trip to Crete to the "obligatory" repetition of holiday plans this year. After all, other completely different challenges await us.
In the past, we have occasionally experienced similar situations of losing photos stored on the card, but these were cases of so-called logic errors or other similar errors caused by incorrect recordings made by the camera. In such situations, we always retrieved our data ourselves via the appropriate free software. This time, however, our card was completely invisible to all devices and readers ... it was completely dead.
Fortunately, there are companies on the market that give a good chance to recover data from damaged media. One of them is the Poznań-based company DATA Lab , which dealt with the case of our memory card. As it turned out, our CompactFlash has a damaged controller responsible for transferring data between the camera (computer) and memory cards mounted on the card. After a few days of nervous waiting for the diagnosis, it turned out that 99% of the data on the memory bones is recoverable. A great stone fell from our hearts.
In the picture illustrating this article, you can see the remains of our card. It can be said that it was divided into prime factors. To read the data, it was required to remove all the memory chips and read the data collected inside them directly.
From this very painful lesson costing us a lot of nerves and money, we drew a few own conclusions. One of them is that it does not always mean better. The goodness of cards containing a dozen or several dozen GB of data is also their curse. Much more secure and resistant to any damage will be memory cards in which the data is much smaller. It's also worth remembering about archiving photos onto other media. Unfortunately, this will require access to a computer or other similar device that allows reading the card.
We hope that our lesson will help you avoid a similar unpleasant case. If, however, an analogous case happened to you, we can recommend the services of the mentioned DATA Lab to you .
Data publikacji:
Data modyfikacji:
Wszystkie treści i zdjęcia występujące w serwisie są naszą własnością.
Wykorzystanie ich w dowolnej formie wymaga pisemnej zgody autorów.