History of Crete
The first evidence of settlement in Crete dates back to 6000-1,100 BC - Neolithic. Houses were built during this period from dried clay or stone. The economy was based on the cultivation of land and animal husbandry.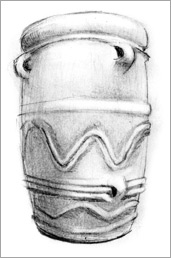 In the period 3100-2100 BC, known as the pre-palace or early-Roman period, there are traces of the manufacture of bronze tools and the use of a potter's wheel. Some buildings from this period already have two floors. Gold jewelry is found in the graves. In the years 3000-1500 BC Minoan culture developed on the island. In 395 Crete became part of the Byzantine Empire.
In the years 824 - 961 it was under Arab rule. In 1204 it was captured by the Venetians who ruled the island for the Ottoman conquest in 1669. In 1770, the Greeks emerged and declared independence. In 1771, the Turks regained control of the island. In the years 1820-1844, the island belonged to Egypt. After another uprising from 1895-1897, Crete became an autonomous republic in 1898 under the protectorate of the Ottoman Empire. On October 6, 1908, the Republic of Crete declared independence. May 30, 1913 was included in Greece. In 1941, during the Second World War, the island was a scene of a fierce battle between the German paratroopers and the Allied troops defending it.
[ source: wikipedia.org ]
Data publikacji:
Data modyfikacji:
Wszystkie treści i zdjęcia występujące w serwisie są naszą własnością.
Wykorzystanie ich w dowolnej formie wymaga pisemnej zgody autorów.