Cruises to Balos, Chrissi and Koufonissi begin

2021-05-15 19:52:21
With the official start of the tourist season in Crete, the well-known company Cretan Daily Cruises is launching its standard three itineraries of all-day cruises. There are cruises to well-known places such as Balos Lagoon, Chrissi Island and Koufonissi Island. Cruises most often chosen by tourists will start the fastest to Balos and Gramvousa and the island of Chrissi. A dozen or so days later, a cruise to the island of Koufunissi will start.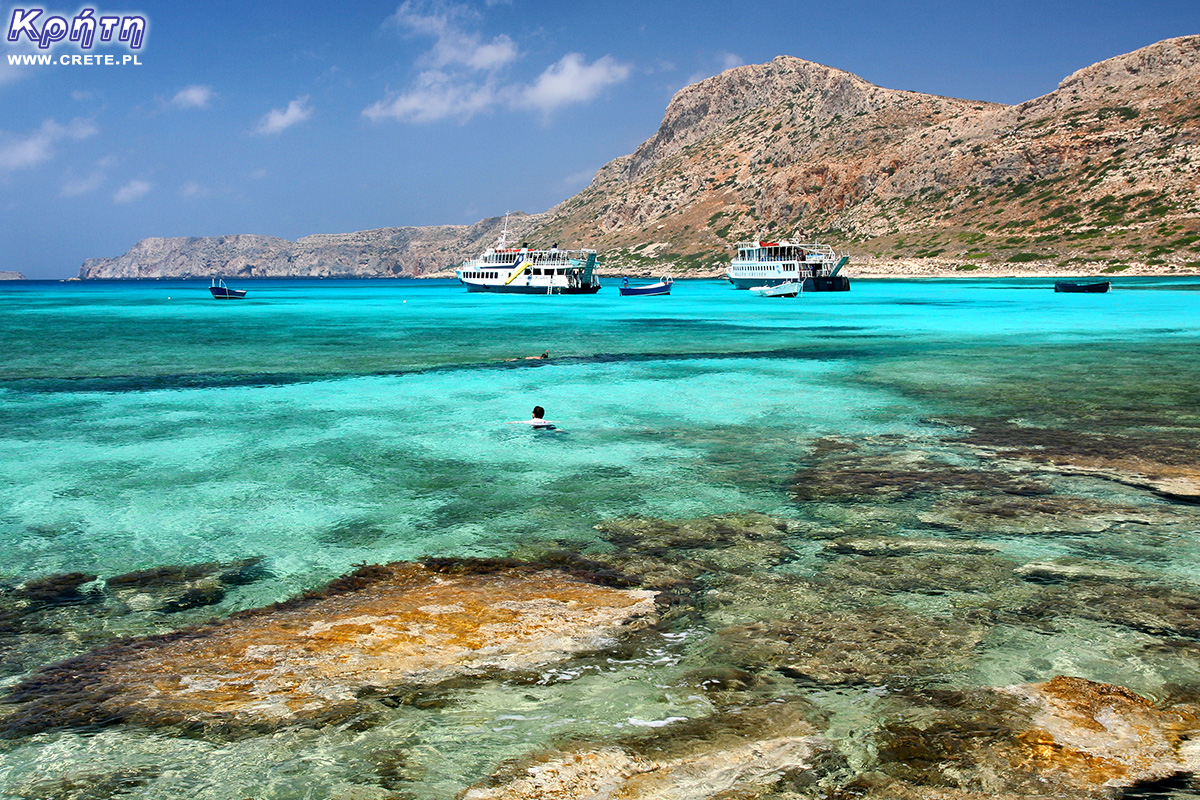 Unforgettable Balos cruises
Cruise to Balos and Gramvousa
The cruise to Balos and Gramvousa can be recommended primarily to people vacationing in the western part of Crete. Access from more remote regions of the island is possible, but it greatly extends the overall trip time. The first cruise this year is scheduled for May 23. The ship departs from Kissamos Port at 10:40 AM and will return at 5:45 PM.
The price for an adult ticket is 25 €, for children aged 3-12 - 12 €, and the smallest children travel for free. However, please note that all tourists over the age of 13 must pay an additional € 1 administration fee. This fee is also charged when traveling by car.
This is undoubtedly the most popular trip to a place that is a showcase of Crete. If you would like to learn a bit more about it, we recommend our article on the Balos lagoon . In case you plan to visit Balos, but are wondering whether to choose a cruise or maybe go by car, we recommend our archival article Balos by car or by boat?
Cruise on Chrissi
Also, from May 23, people relaxing in the Ierapetra area in the south-east of Crete will be able to go on a cruise to the beautiful "golden" island of Chrissi. The ship departs at 11:10 AM from the port of Ierapetra.
The cost of tickets is slightly lower on this cruise. An adult ticket costs 23 €, for children 3-12 years old - 11 €. As with the Balos cruise, the youngest children travel for free. There is also an additional administration fee of € 1 for a cruise to Chrissi for each traveler over 4 years of age.
Cruise to Koufonissi
Cruises to the picturesque and wild island of Koufonissi will begin on June 4 at the latest. This is a proposal for people who will be in the vicinity of Makra Gialos - Ierapetra in the far east of Crete. On the first cruise this year, the ship will depart from the harbor in the port of Makry Gialos at 10:45. The return is scheduled for 17:15. Ticket costs are the same as for the Chrissi cruise. This is the least popular cruise due to the remote location of the islet, although in our opinion Koufonissi is worth seeing. You can read our report from this cruise here: Cruise to the island of Koufonissi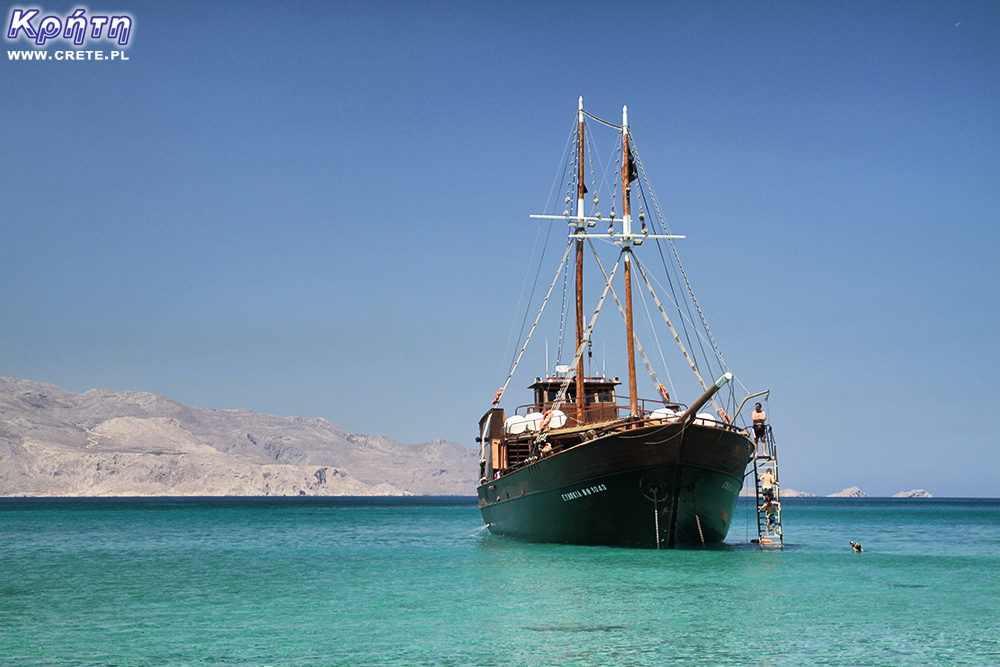 Cruise to Koufonissi
All cruises do not include meals, but all cruises offer lunch for € 8 per person.
If you plan to organize these trips yourself, you can now buy tickets via the carrier's website. Cretan Daily Cruises

2021-05-15 19:52:21
see other news from this month »
Wszystkie treści i zdjęcia występujące w serwisie są naszą własnością.
Wykorzystanie ich w dowolnej formie wymaga pisemnej zgody autorów.