Michal Ajvaz - Journey to the south
Escaping from the cold of northern Europe, two Czechs meet in a sleepy Loutro and take a peculiar journey into the history of one of them. This is how using the smallest possible number of words you can describe the content of the book "Journey to the South." However, it will be a very dry and unjust description, which certainly will not encourage anyone to acquire this position. And in my humble opinion it is worth it. This is a book that I will come back to and I will happily resume my "Journey to the South" in some time.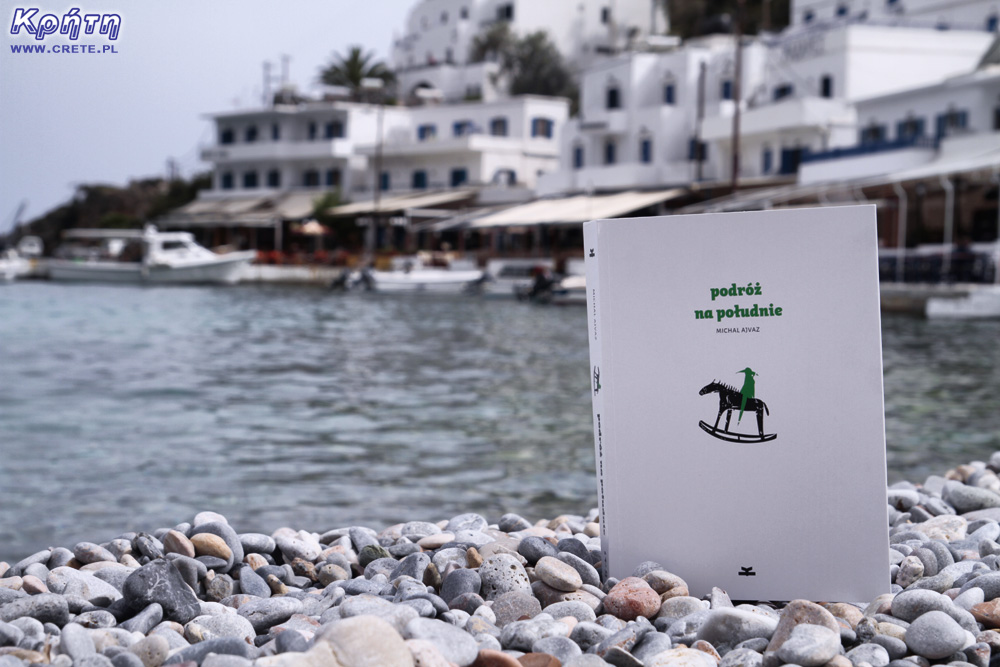 This book, in fact, is a few stories that could be as independent entities without the slightest problem. Here, however, are hidden one inside the other and loosely connected are a rebus being the key to solving the crime mystery appearing at the beginning of the book.
The reader, following the content of Michał Ajvas, plays with this book like a matrioshka, in which he discovers time and time again and goes back to the next stories. Interestingly, each of them, apart from the different content, is also characterized by a different type. In this one book you will find a detective story, a sensational novel, and even a science fiction story. This convention appealed to me very much, because hardly anyone likes promotions, in which buying one thing in a package you get a few :).
Some of the drawn stories and stories appear as a distant side background that is only a small slice of a larger story. Their short life sometimes gave me bitterness and a cry for a continuation which, unfortunately, never happened.
For me, "Journey to the South was also a journey into my own memories." Loutro's descriptions and paintings of his surroundings described in the book are very accurate and in line with my own observations, an extra treat for fans of Crete and all those who had the opportunity to visit this place And if only for this reason, it is worth mentioning this book on our website.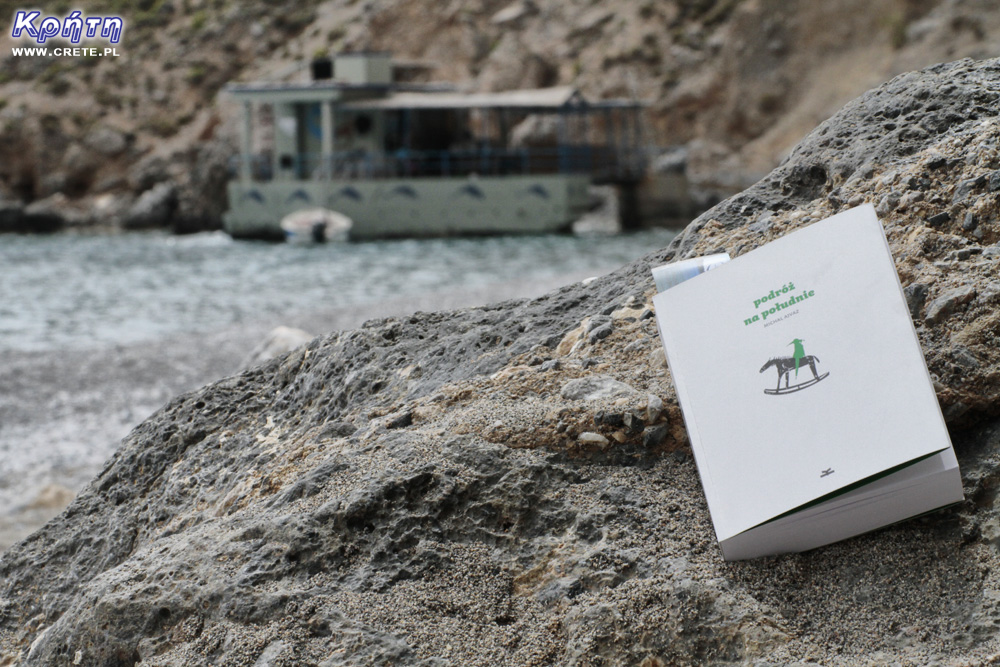 As you can see from the pictures attached to this description, in the spring our copy of this book took its trip to the south and visited with us the exact same places,
in which the main character listened to the story snapped by Martin.
Rarely, however, are things and songs without disability. This book also has its disadvantage. It's fucking hard. However, this is not about the burden of the message, but about the physical properties of this book. More than 500 pages of solid paper, it must weigh and actually weigh. Thinking about taking her on a holiday trip to Crete, you must remember to book over 3/4 kilogram in the limit of your luggage on this book. However, if you decide to do it, I would like to wish you a successful reading.
The book is available in the bookstore book atmosphere:
http://www.ksiazkoweklimaty.pl/ksiazka/43/podroz-na-poludnie
Data publikacji:
Data modyfikacji:
Wszystkie treści i zdjęcia występujące w serwisie są naszą własnością.
Wykorzystanie ich w dowolnej formie wymaga pisemnej zgody autorów.