Le Florian shoes from Regatta
The intense plans for our this year's spring trip to Crete made it even necessary to have slightly higher and definitely more solid trekking shoes. After a fairly long browsing of the offers of various companies, our type fell on Le Florian shoes by Regatta. We liked the unusual appearance, long lacing and high quality waxed grain leather from which they were sewn.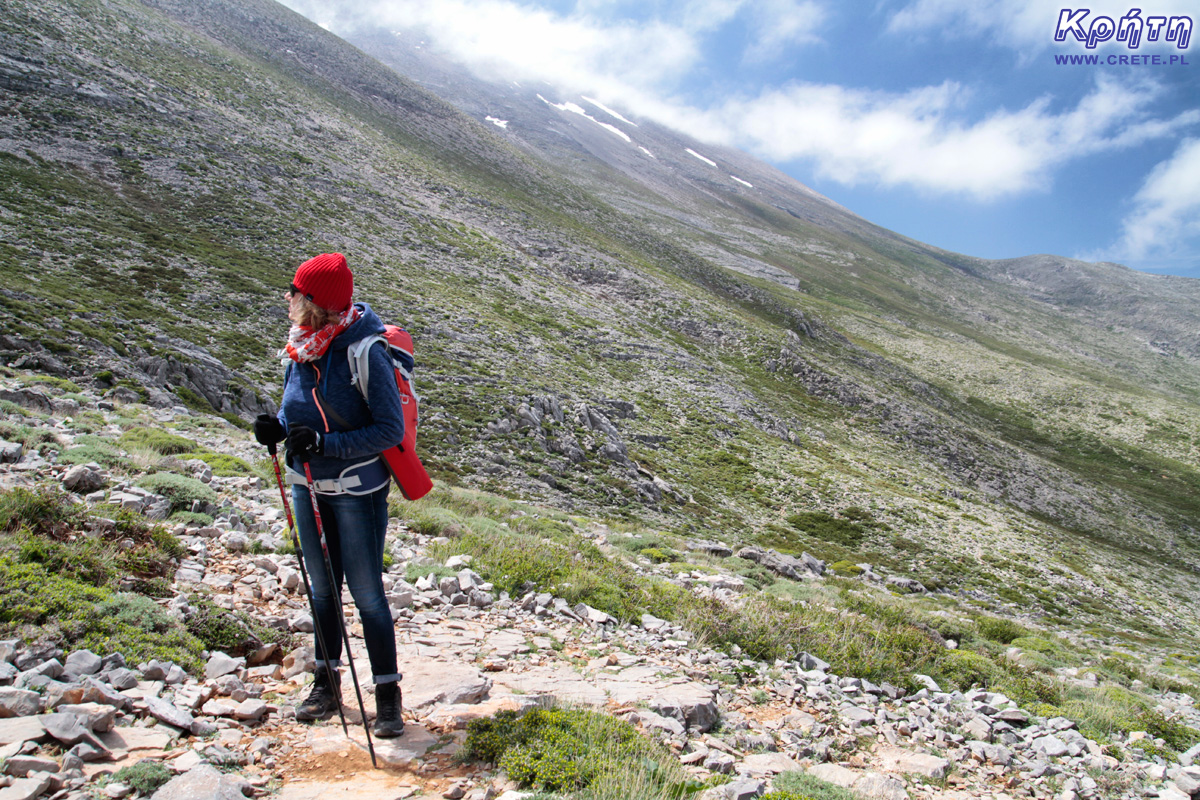 Our choice was also influenced by the fact that the sole of these shoes is a product of a valued and well-known Italian company Vibram. Certainly, this manufacturer is well known to all fans of mountain hiking. The soles of this brand are often used by many leading manufacturers of trekking footwear. If you do not know them, it is worth mentioning the extraordinary flexibility, increased resistance to abrasion and the high comfort they provide to your feet.
At the outset, it is worth noting that these shoes, despite their heavy looks, belong to relatively light footwear. A single women's shoe size 38 does not exceed its weight 280gr. For comparison, the product of a competing company was heavier by about 100gr.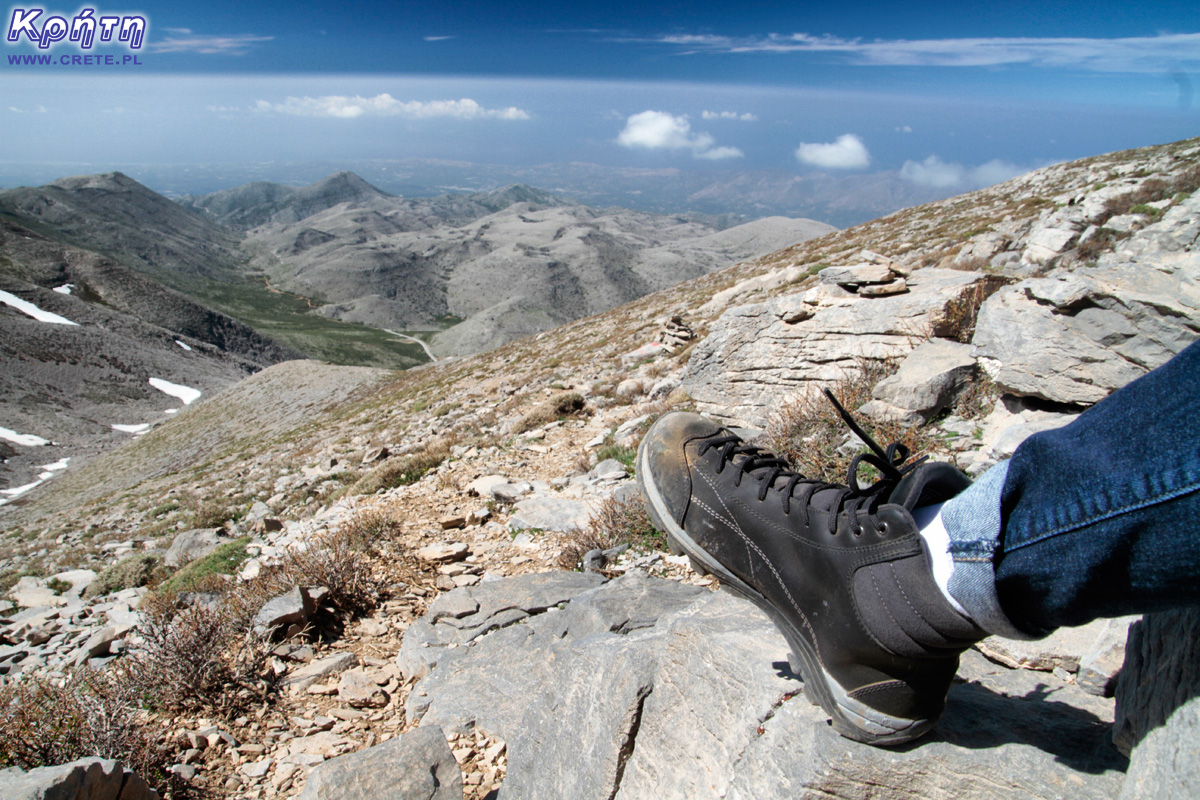 In the case of Le Florian shoes, the outsole, apart from the perfect grip, also has a very comfortable profile. Undercutting the bottom of the nose and its appropriate rounding, makes the flat surface seem to encourage legs to walk longer. It is also worth noting that in the front part the shoes are reinforced with an additional layer of the top cover. This provides additional finger protection and is certainly very useful in stony terrain.
Long lacing is the perfect solution to adjust the shoe specifically under your foot. This solution also allows you to tighten the laces at any time and get tight grip also in the final parts of the shoe. It perfectly counteracts the slipping of the foot towards the front of the shoe. This is especially important at descents. We know this solution from footwear from other manufacturers and we must admit that it works perfectly.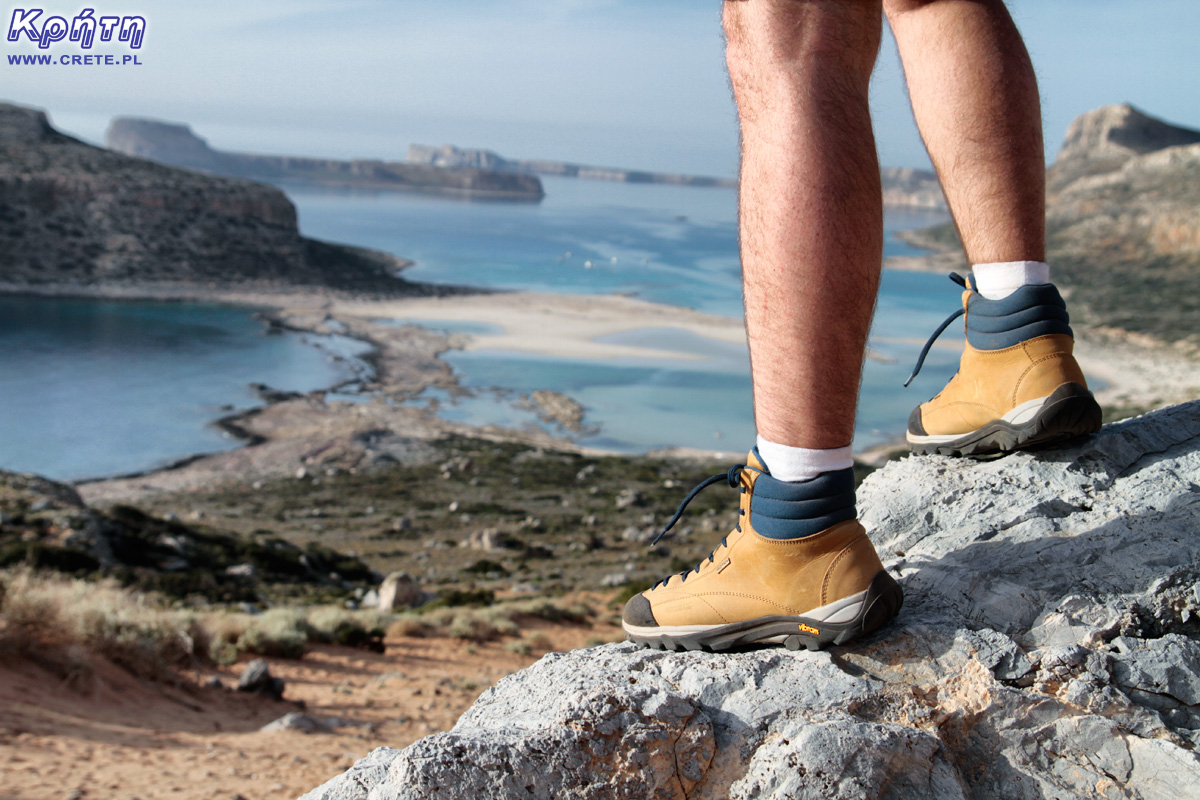 When it comes to keeping temperatures, we can only comment on the conditions typical of the Polish and Cretan spring. For sure, as always, it's worth adjusting your socks to the temperature range outside. We in Crete used those made in coolmax technology or those that have the addition of bamboo fibers. Despite the high uppers in Le Florian shoes socks of normal length are perfect.
For now, the shoes perfectly endured the hardships of our first trip. Of course, after a few dozen kilometers of Cretan hiking trails, you can see individual traces of contact with stones, but these are the most normal signs of use. It is worth mentioning, however, that the skin perfectly endured contact with rusty Cretan soil. To thoroughly clean the shoes was enough a little warm water and a soft cloth. After this treatment, the shoes look like new again, which only proves their quality. At this point it is worth mentioning that footwear is produced in Europe and not in China.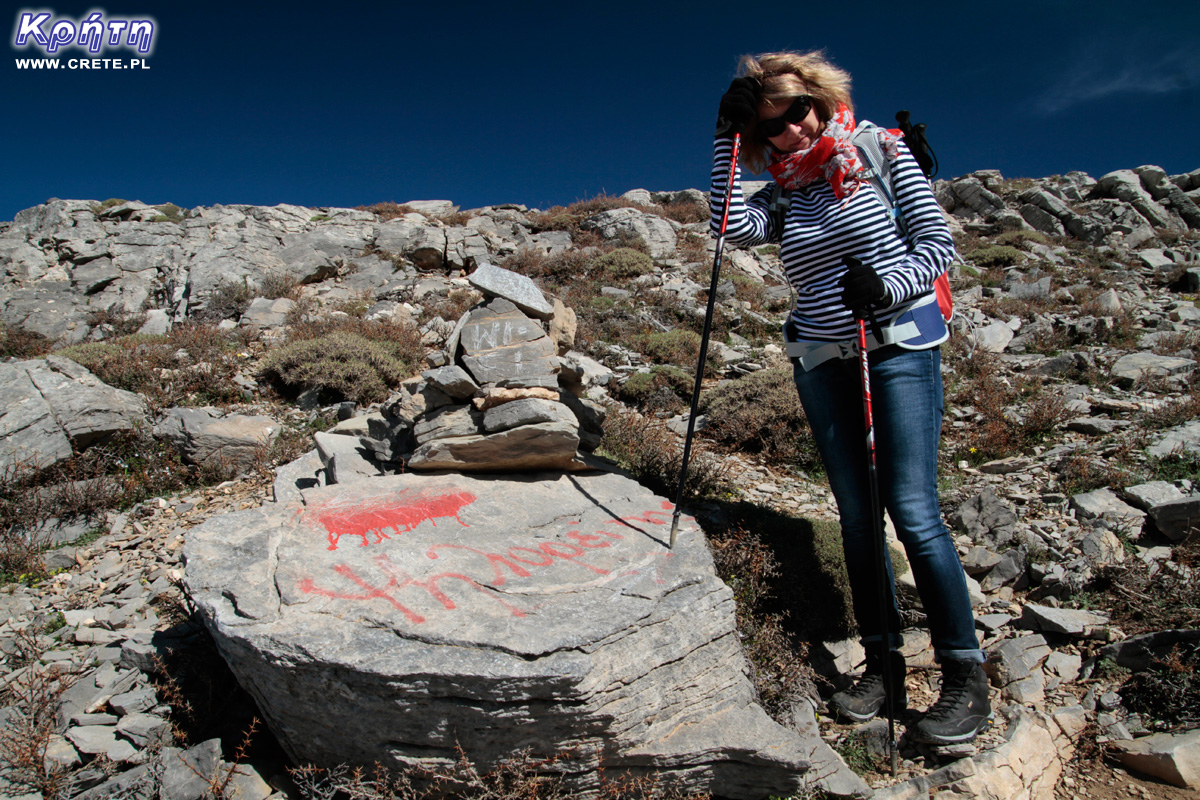 Certainly we will not treat these shoes as our everyday footwear, so it is very likely that we will write that they will serve us for the next few years. Of course, there is nothing to prevent them from being used in the urban jungle, which we will certainly occasionally do when going for long autumn walks.
Finally, we would like to thank Regatta Polska for delivering Le Florian shoes for us. We used them successfully during our entire spring stay in Crete, including during the entry to Psiloritis - the highest mountain of Crete.
Data publikacji:
Data modyfikacji:
Wszystkie treści i zdjęcia występujące w serwisie są naszą własnością.
Wykorzystanie ich w dowolnej formie wymaga pisemnej zgody autorów.