Crete under the snow
As we wrote yesterday, Crete got into the area of winter weather, for which the Medea front is responsible. The inhabitants of the island and public services have to face various difficulties typical of such an aura. Some roads, especially mountain roads, are impassable and have been closed. Where the roads are still passable, snow chains are necessary. Lorries weighing more than 3.5 tons and other heavy vehicles are temporarily prohibited in the territory of the Municipality of Heraklion. According to forecasts, this winter weather is expected to last until tomorrow, but before Medea passes, snowfall is also expected in the lower regions.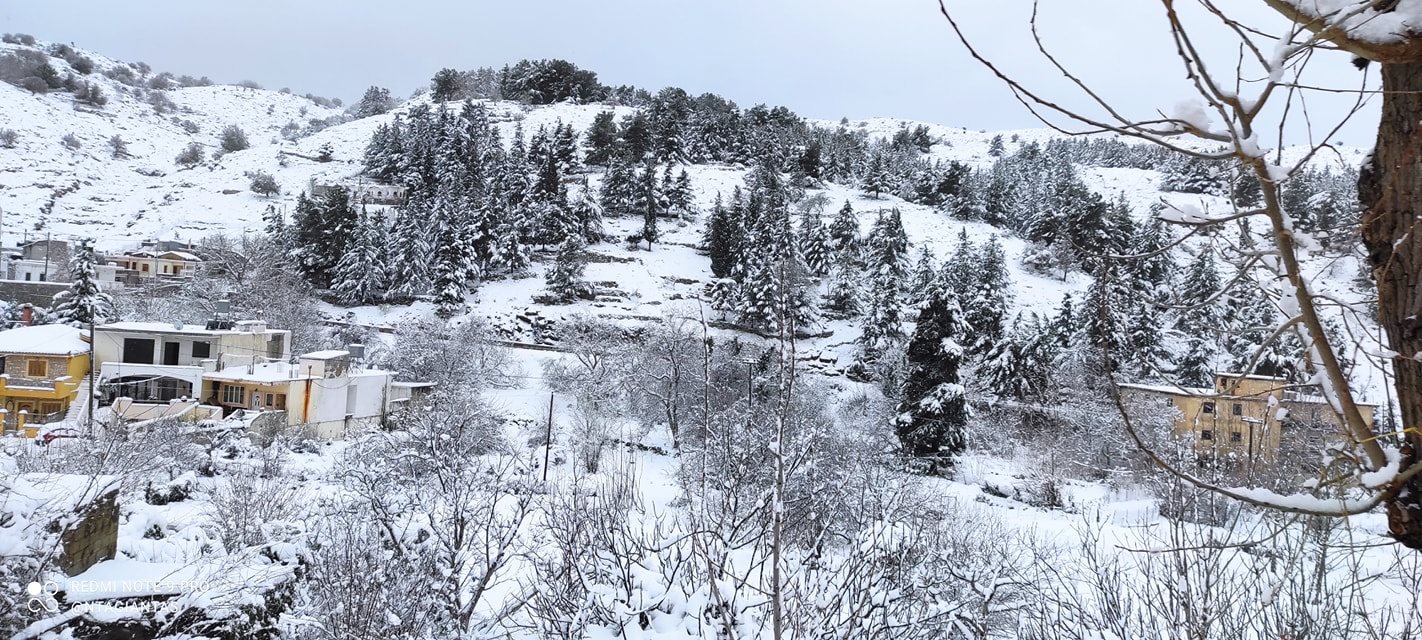 Photo: George Ntagiantas. Anogia
Strong winds caused damage to the electricity network in many places, as a result of which some municipalities were left without electricity, such as Sfakia, Selino, Platanias. The power shortages also made remote teaching impossible.
The inhabitants of villages located in the higher parts of the mountains are in the most demanding situation. In the Sfakia area in the south of the island, the roads have been partially blocked. This is especially true of the Askifou, Imbros, Asfendou and Kallikratis regions. If any roads are open here, drivers must use snow chains. An additional problem in the Askifou and Kallikratis areas is the lack of electricity. Unfortunately, the mountain villages will likely be left without power for another night. Snowfall cut off from the rest of the world also the higher-lying towns in the Kissamos region. Damage to the electrical network also occurs here.
In the Kantanos-Selion municipality in the area of western Crete, especially eastern Selino, residents were deprived of telephone network availability and some areas were blocked by significant snowfall. Among other things, the road to the well-known town of Sougia was closed.
Also in the region of central Crete, snow changed the landscape of mountain villages, such as Zoniana and Anogia, where there was about 30 cm of snow in the morning. Here, however, there were no road problems, the services efficiently clear the snowed roads, although, as in the case of other regions of Crete, it is necessary to put chains on the wheels. Twice as much snow fell in Krousonas in Malevizi. The same landscape is found on the Lassithi Plateau.
Below you will find some photos mainly from the Askifou area. How do you like such winter Crete?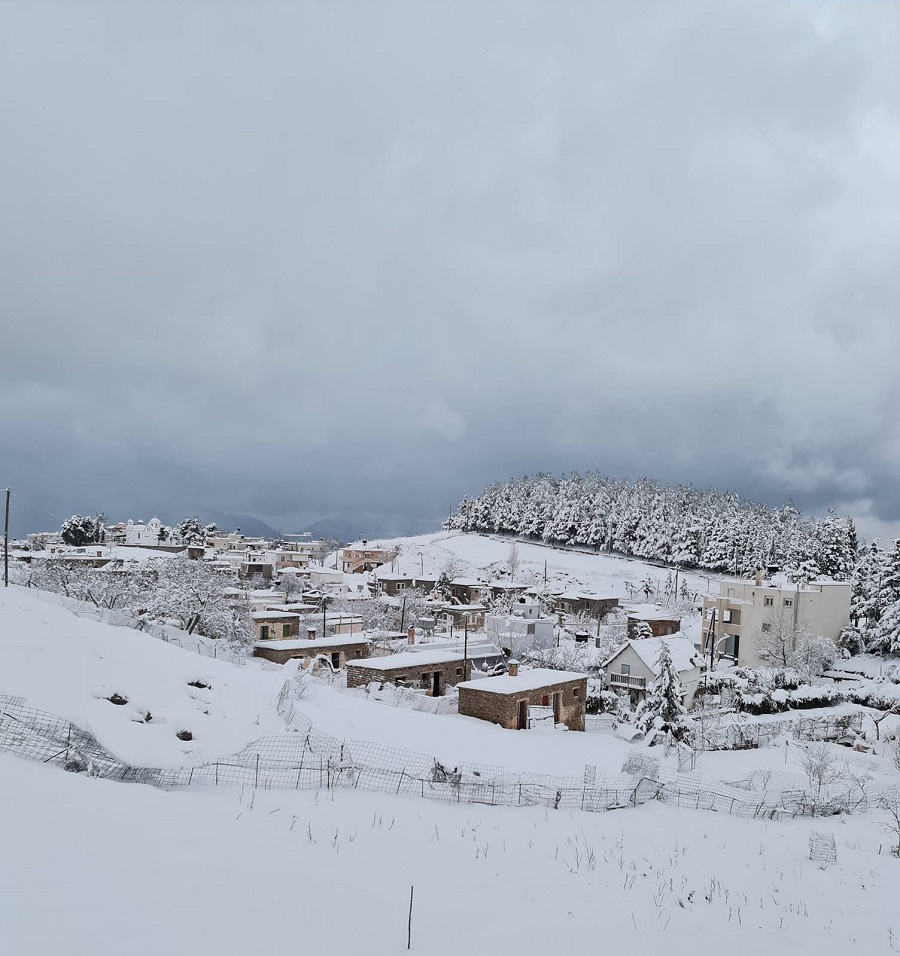 Photo: Socrates Kefalogiannis. Anogia
Askifou area (photo source: https://flashnews.gr/ )

Askifou area (photo source: https://flashnews.gr/ )

Askifou area (photo source: https://flashnews.gr/ )

Askifou area (photo source: https://flashnews.gr/ )


2021-02-16 19:34:02
see other news from this month »
Wszystkie treści i zdjęcia występujące w serwisie są naszą własnością.
Wykorzystanie ich w dowolnej formie wymaga pisemnej zgody autorów.